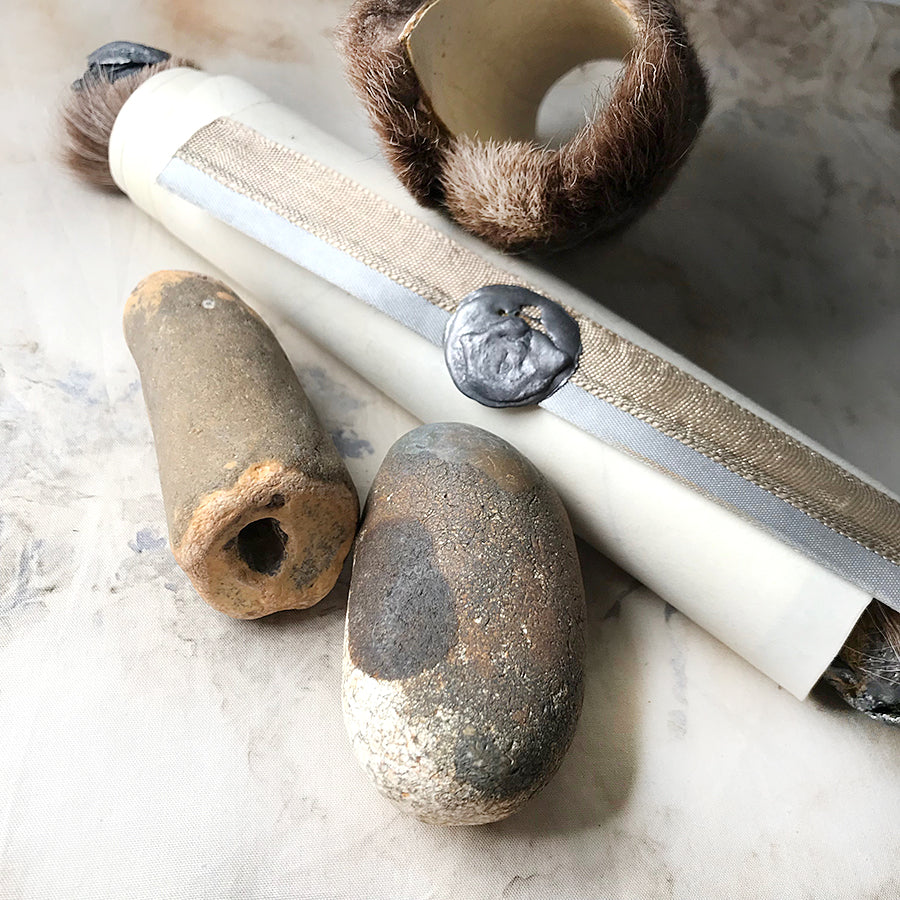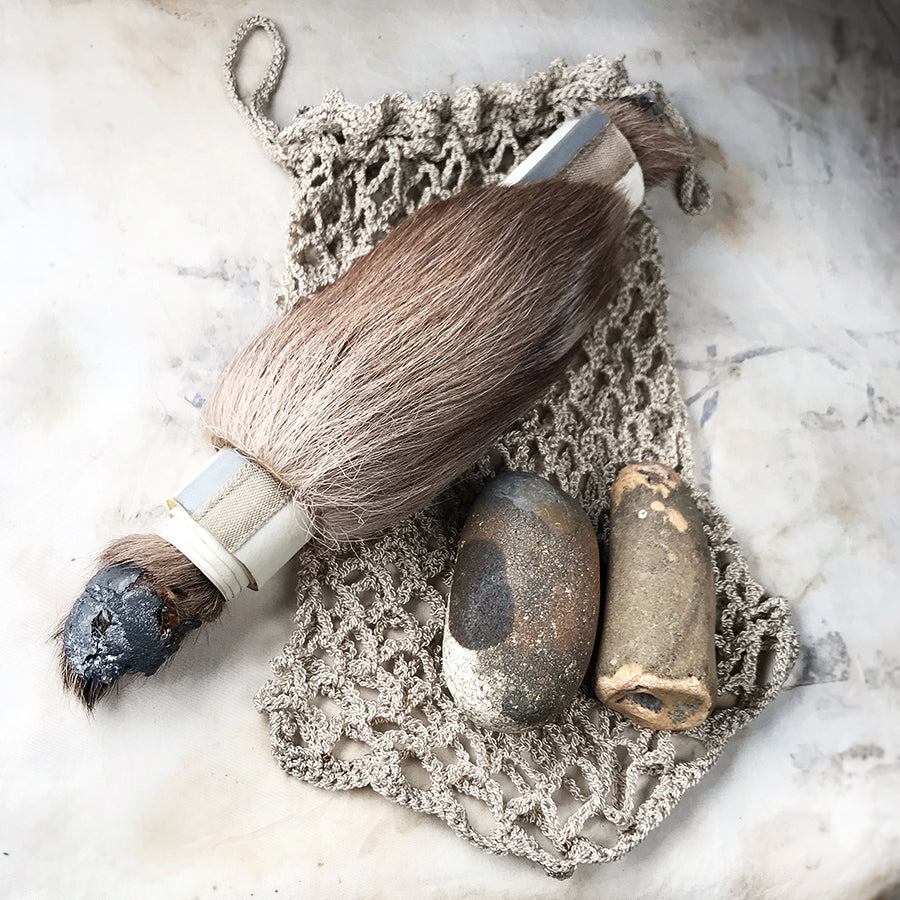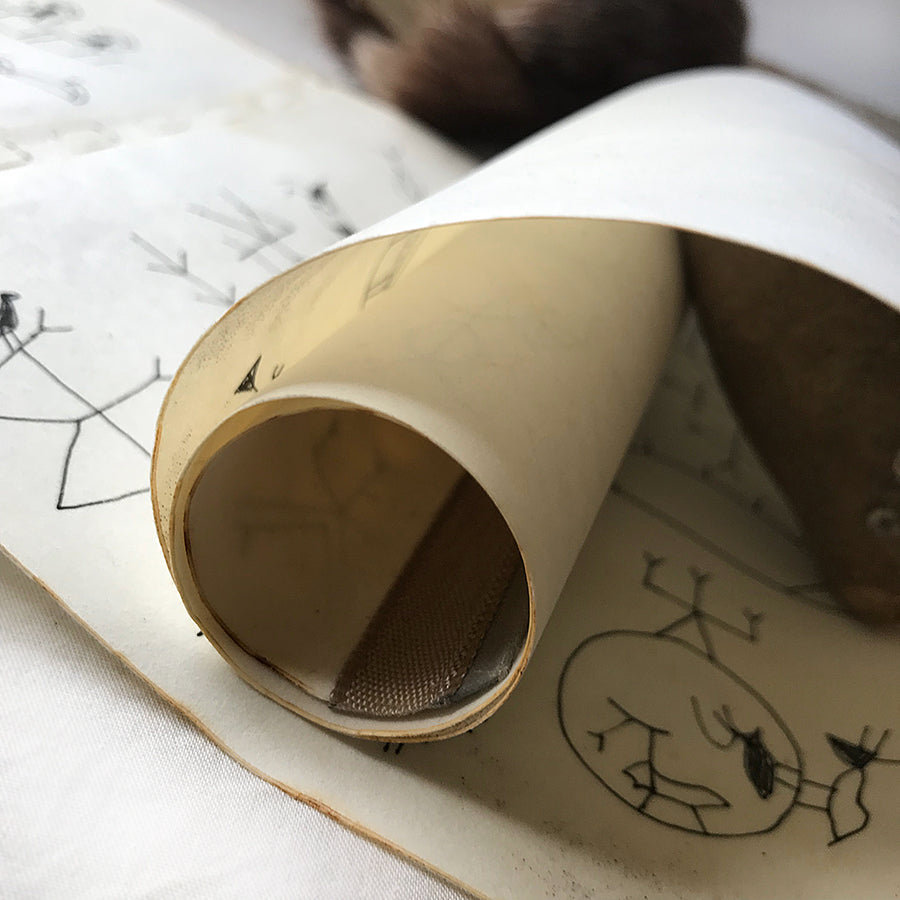 'Shaman Scroll' ~ artist book
Two decades ago when I was studying shamanism as well as working in the field of book arts, I created several so called 'artist books' for galleries and international exhibitions, often also as commissions. In Lapland regions, reindeer are farmed for food, and with this artist book I wished to honour the Spirit of Reindeer in gratitude. The scroll features ink drawings inspired by the traditional drums of the Sami people. This is over a metre long scroll that includes four 'worlds' along the parchment. The scroll can be held open with the two Flint stones. The materials are reindeer parchment and fur, pewter and silk satin. A unique collector item for those interested in shamanism or book art
Size:
Total length of scroll when closed 22 cm (8.5")
Length of parchment from top edge to bottom edge 15 cm (6")
Length of parchment scroll when open 103 cm (40")
Width of scroll when closed, incl. fur closure tube 5 cm (2")
This set comes in a beige tone crocheted drawstring pouch, and of course gift-wrapped.
~

Energetic qualities of FLINT
Ancient protection amulet, calling in spiritual guides and allies. Helps cut away anything that is not in your highest good, dissolving energetic blockages and detaching negative etheric ties from the aura and chakras. Increases self-esteem and courage. Excellent electromagnetic conductor, thus useful for those who are sensitive to EMF pollution. Purifies its environment. Said to prevent nightmares. Known as a "Portal Stone", facilitating your connection with higher dimensions and with your true self. Grounding vibe, which resonating with the Earth Star chakra, yet also corresponds to the Soul Star chakra, offering spiritual expansion and allowing you to ground higher spiritual knowledge into your physical existence.
Recently Viewed