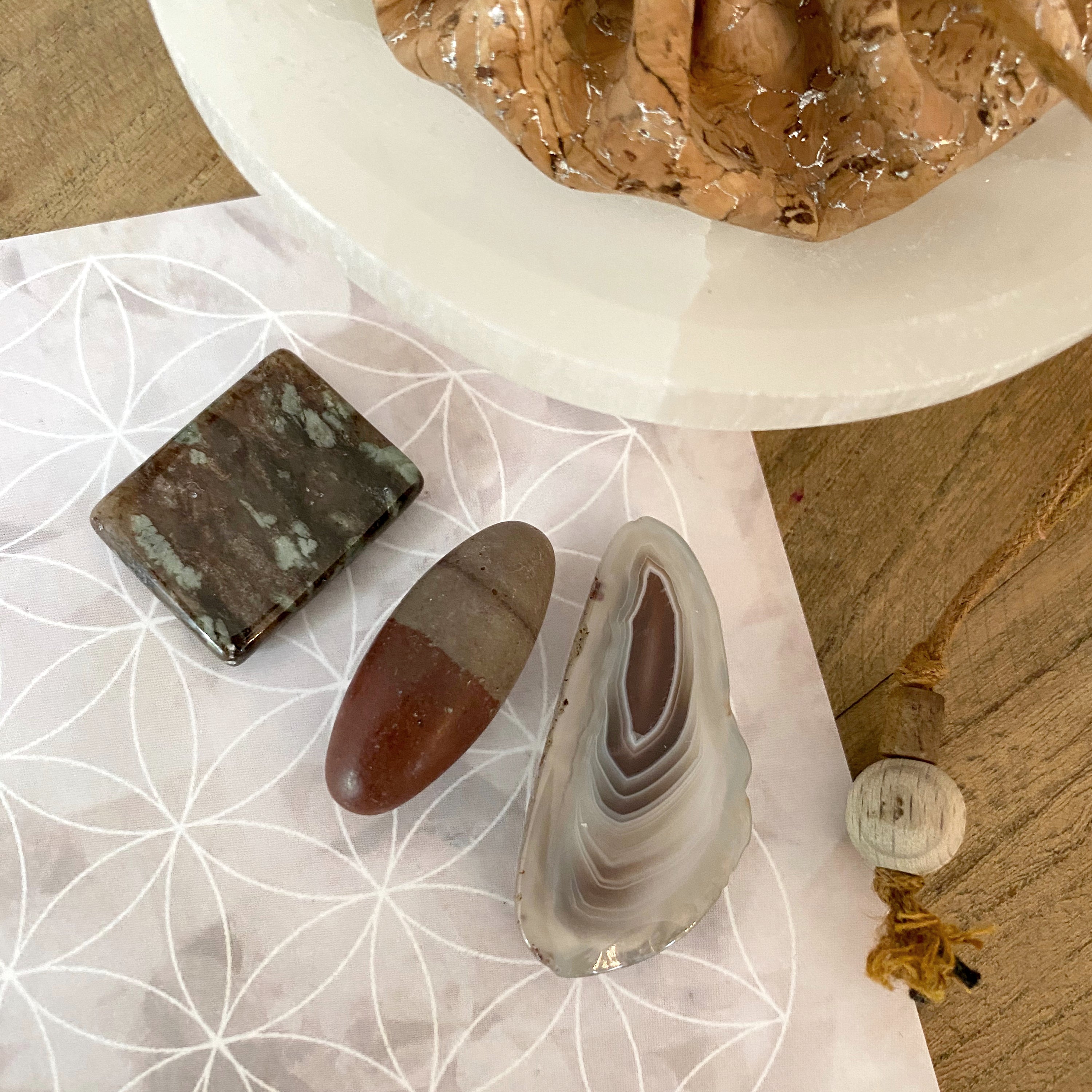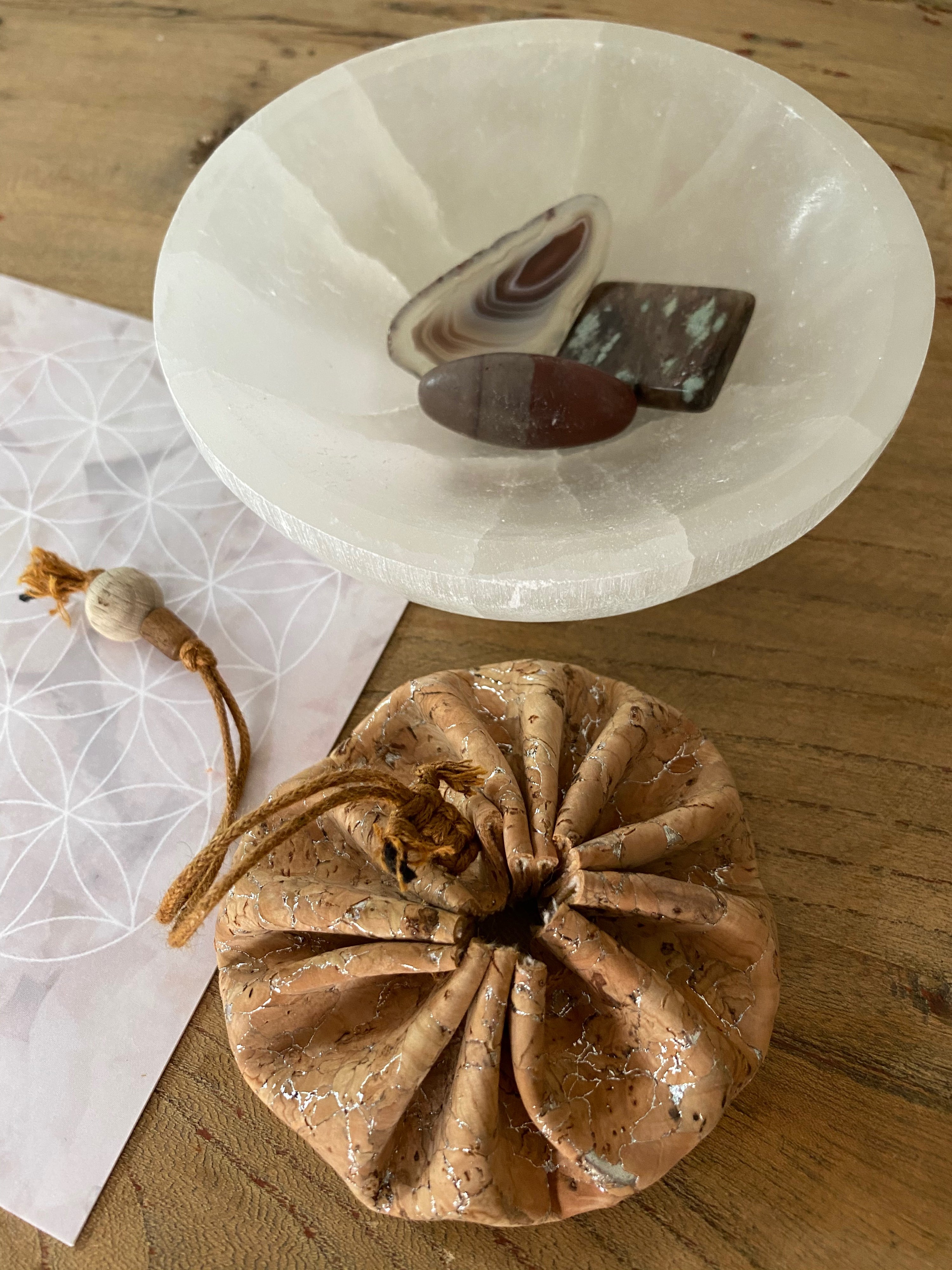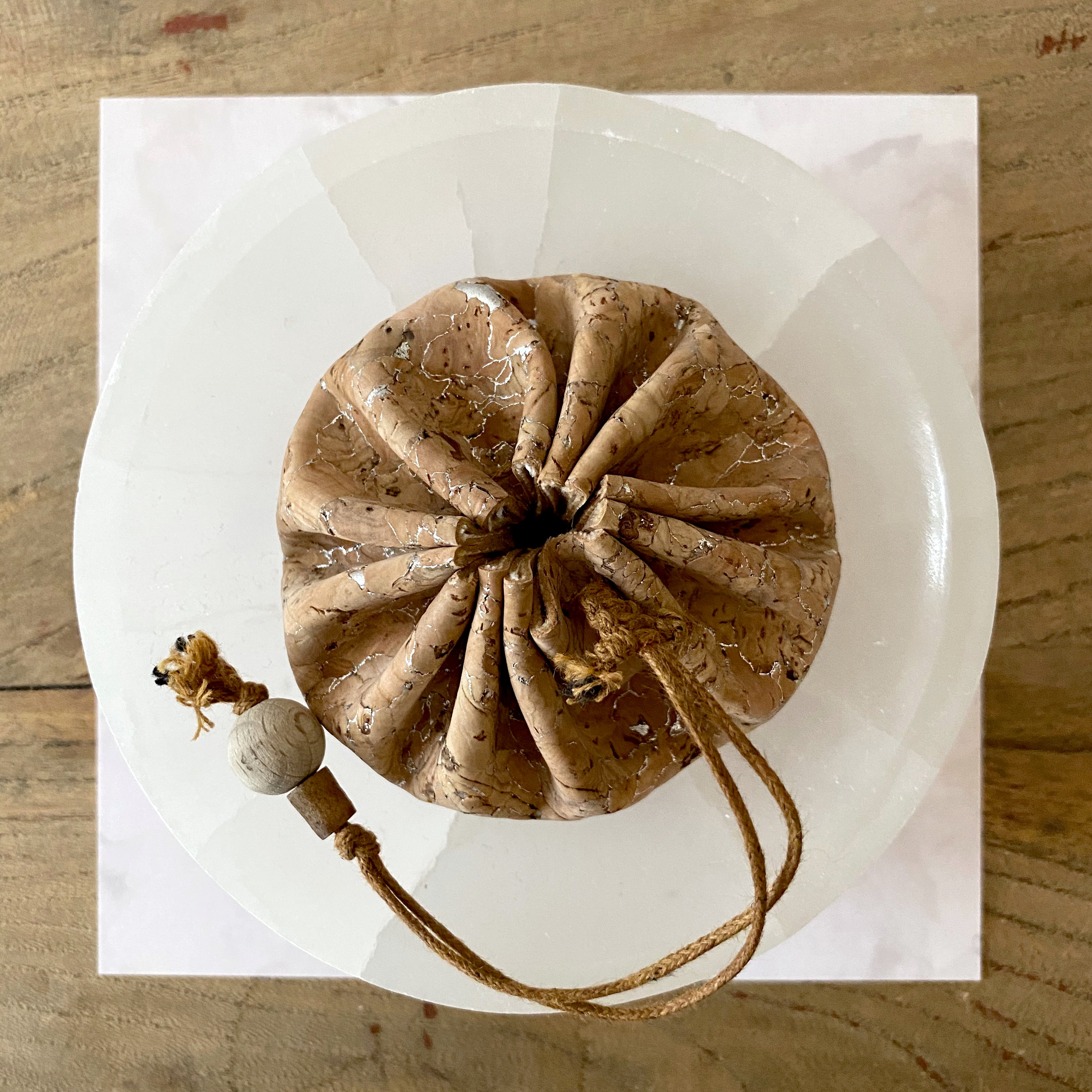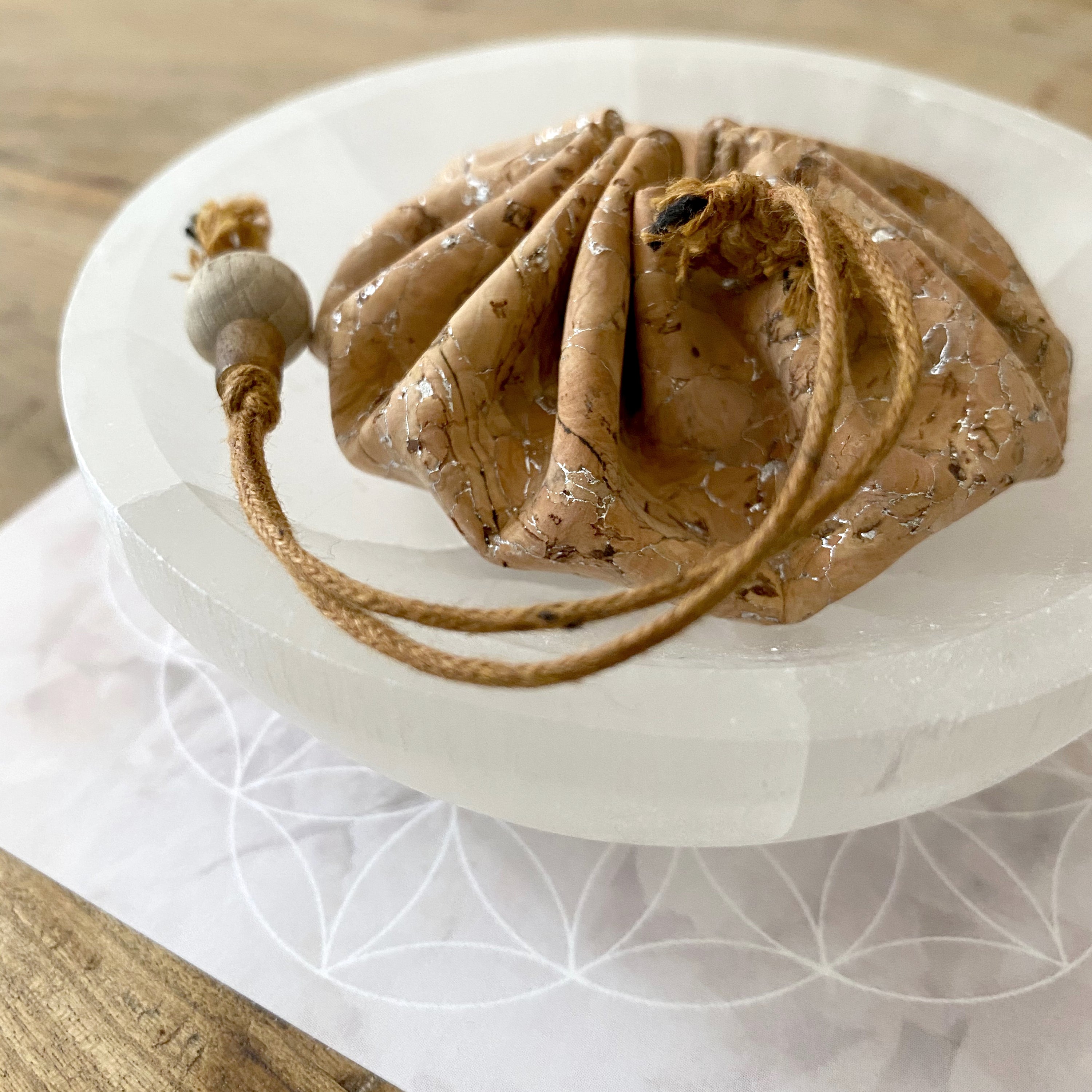 Set of altar elements
DESCRIPTION
A set of altar elements to add to your altar or energy gridding work. You'll receive a smooth Selenite crystal bowl and a soft 'vegan leather' cork pouch with three treasures: a unique pattern Botswana Agate, a Shiva Lingam and a smooth Nundoorite. This set also comes with Spirit Carrier's travel size 'Flower of Life' crystal grid base, which can be used with the accompanying crystals and to add any of your current ones. 
The pouch surface includes tiny silvery flecks that give it a luxurious feel. It has a sliding drawstring closure with brown cotton cord and wooden bead stopper. All these and additionally any of your other crystals, can be cleansed and charged in the accompanying Selenite bowl. The cork pouch, while a handy small size, will still be able to carry a couple more additional small crystals too.
When the pouch is empty and closed, the diameter is approx. 6 cm (2.4").  The Selenite bowl's outer diameter is 10 cm (4") and outer height 3.5 cm (1.4")

You'll receive this altar set securely packaged and gift-wrapped at no extra charge.
CRYSTAL PROPERTIES

BOTSWANA AGATE
Fosters acceptance of the past and helps one to move on. Helps in dispelling resentments and hurts, connecting with inner peace and serenity. Assists in understanding life's lessons and to build courage to face whatever comes your way. Anchors inner stability amidst chaos. Enhances perception and focus, and being more proactive.
SHIVA LINGAM
Stone of unity, representing the infinite Universe. Helps one to be accepting of one's place in the dance of life and existence and feel connected to the universal source energy. Intensifies vitality and the flow of life force energy through one's body. Stimulates health and well-being. Encourages you to see how unique you are, yet still part of the whole.

NUNDOORITE
Creates an energetically secure space within yourself to access peace and harmony in the midst of turmoil. A shielding stone for heart-related matters, connecting the energetic root and heart centres, releasing blockages and opening up insights about progressing toward what you desire in life. Helps in feeling safe within your heart and mind, to be secure and courageous in dealing with whatever life brings.
Recently Viewed