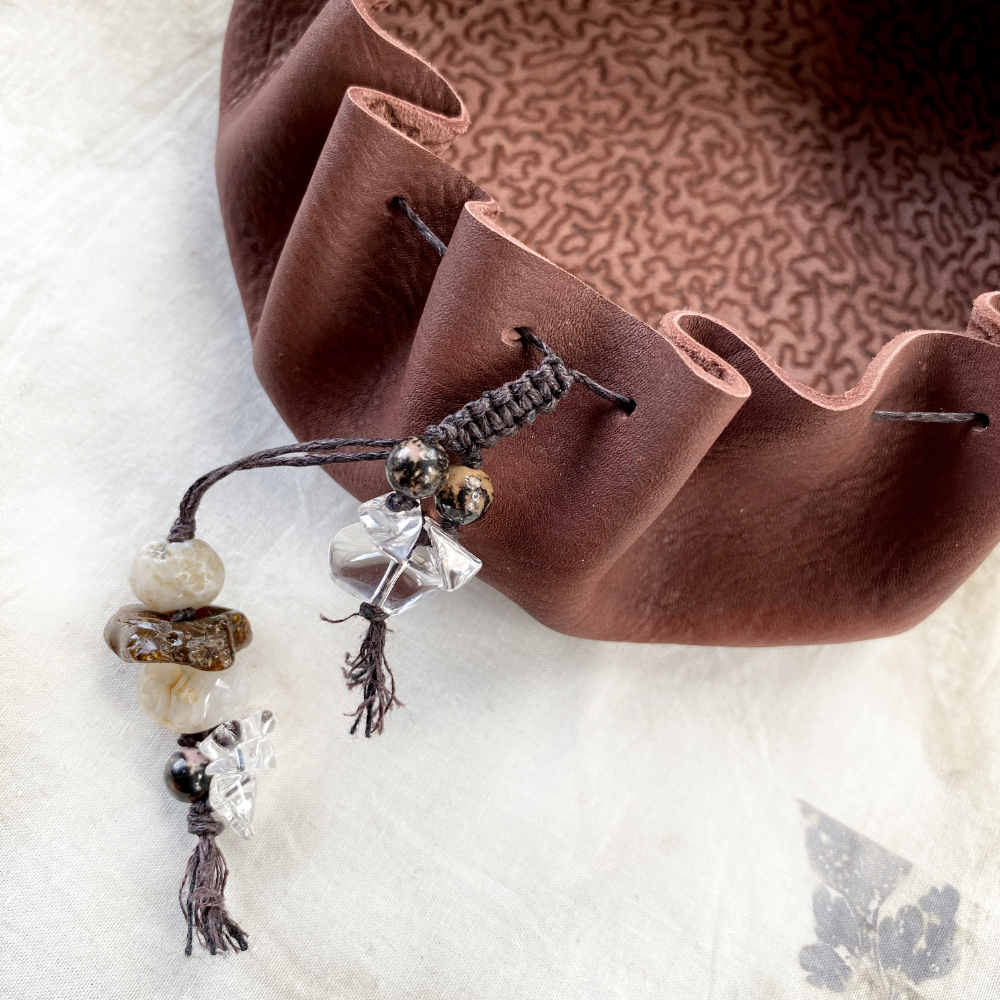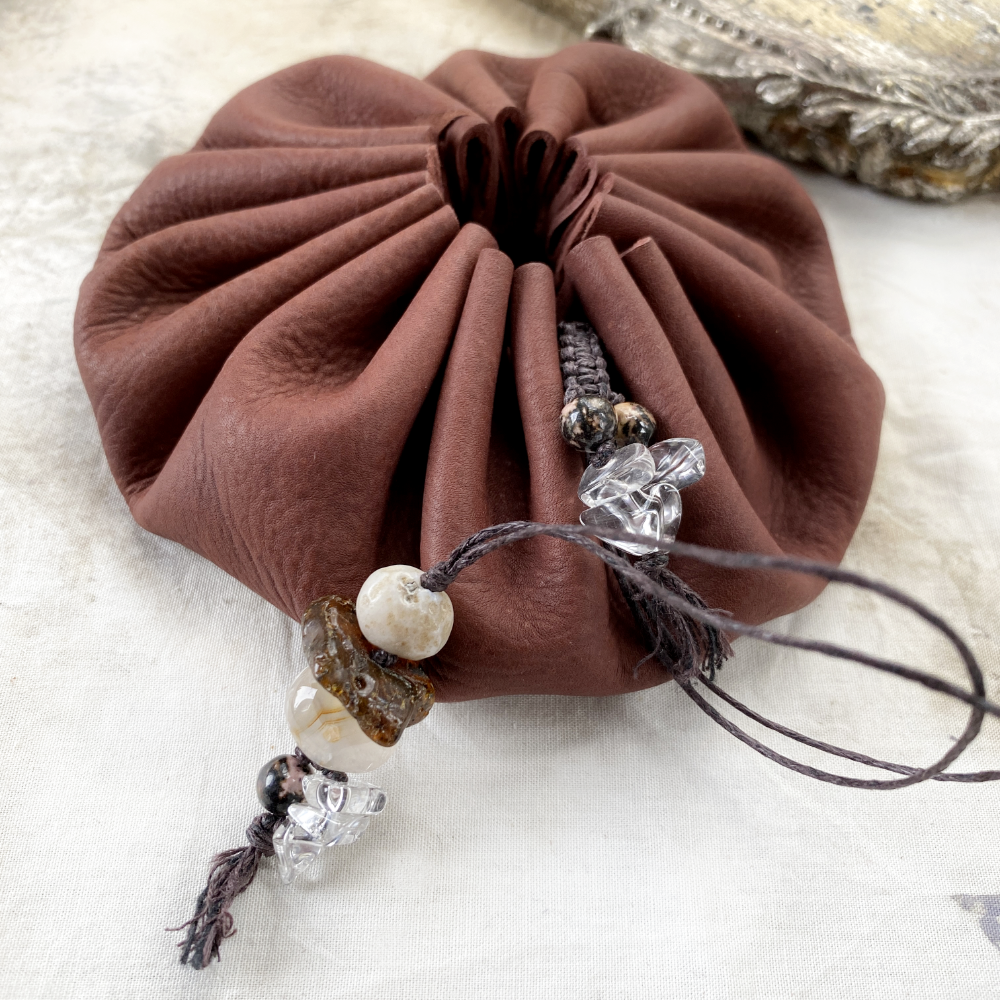 Shamanic pouch for crystal treasures, runes or charms
DESCRIPTION
'Sacred Reindeer' drawstring pouch, with crystal detailing and the interior of the pouch decorated with freehand tooling. The leather is brown, vegetable-tanned (i.e. chrome-free) soft reindeer hide from Lapland, blessed in shamanic ritual. You could choose to use this pouch for keeping safe the crystals that travel with you, or store a set of runes, charms or other small treasures. The pouch opens by pulling the knotted channel and closes by pushing it back up. 

The diameter of this one-of-a-kind pouch is 11 cm (4.3") when empty and closed. The dark brown cotton drawstring is adorned with Gobi Desert Agate, White Agate, Baltic Amber, Rhodonite and clear Quartz crystals.

Please note that the leather may show some natural markings and scarrings so do see these as adding to the character and uniqueness of this pouch, telling about the life of the reindeer, rather than as faults.

Gift-wrapped at no extra charge. 
Recently Viewed