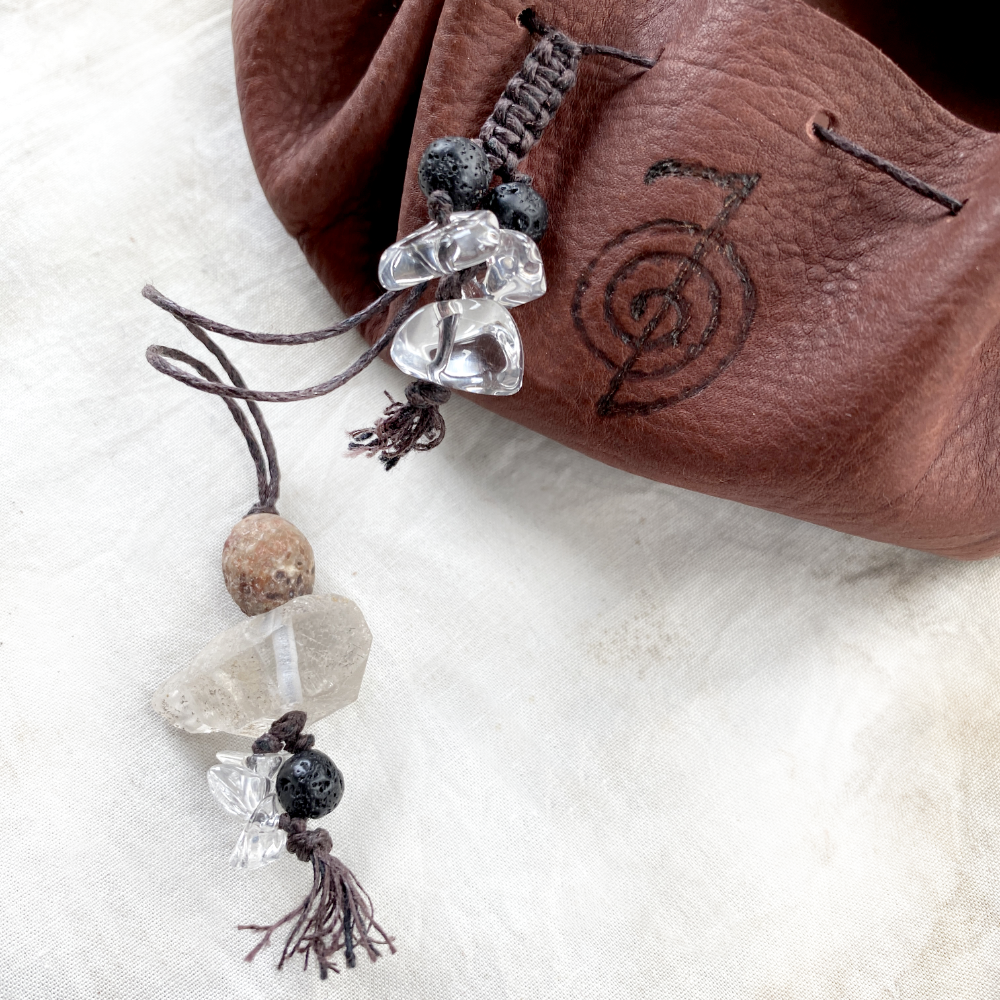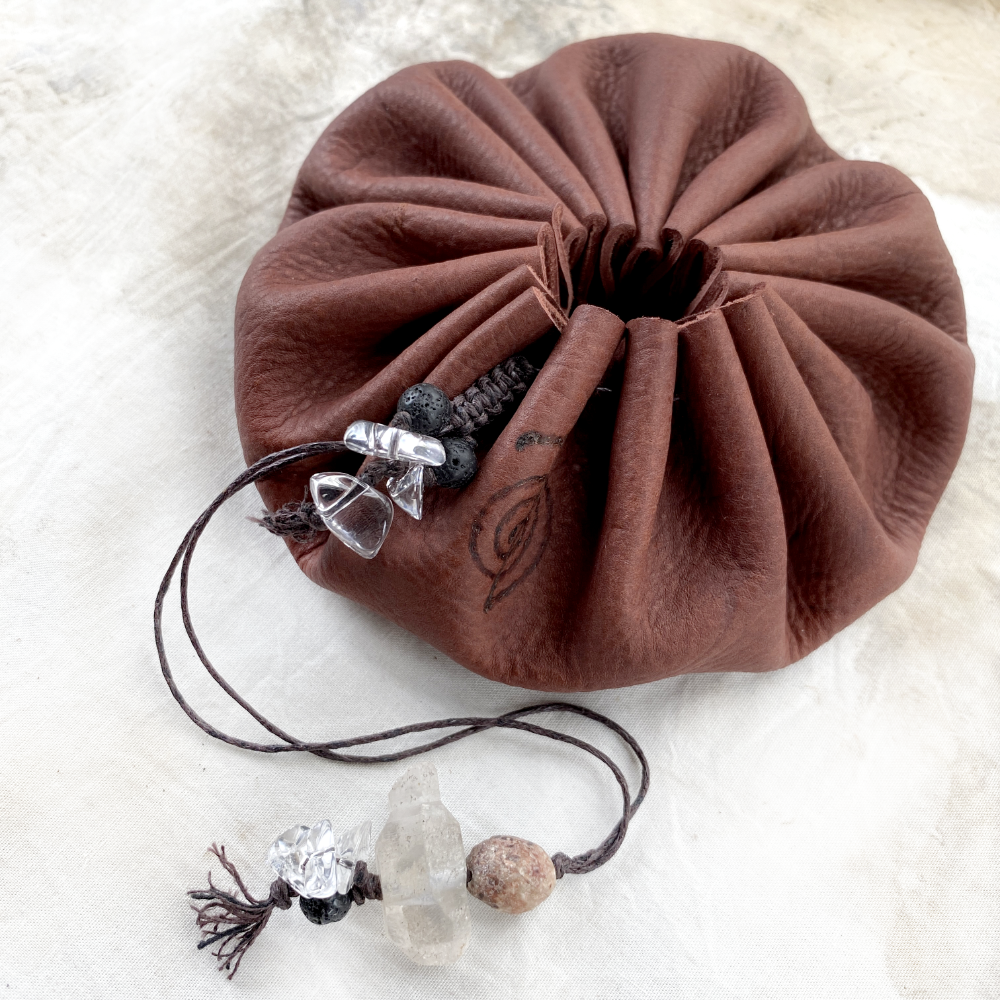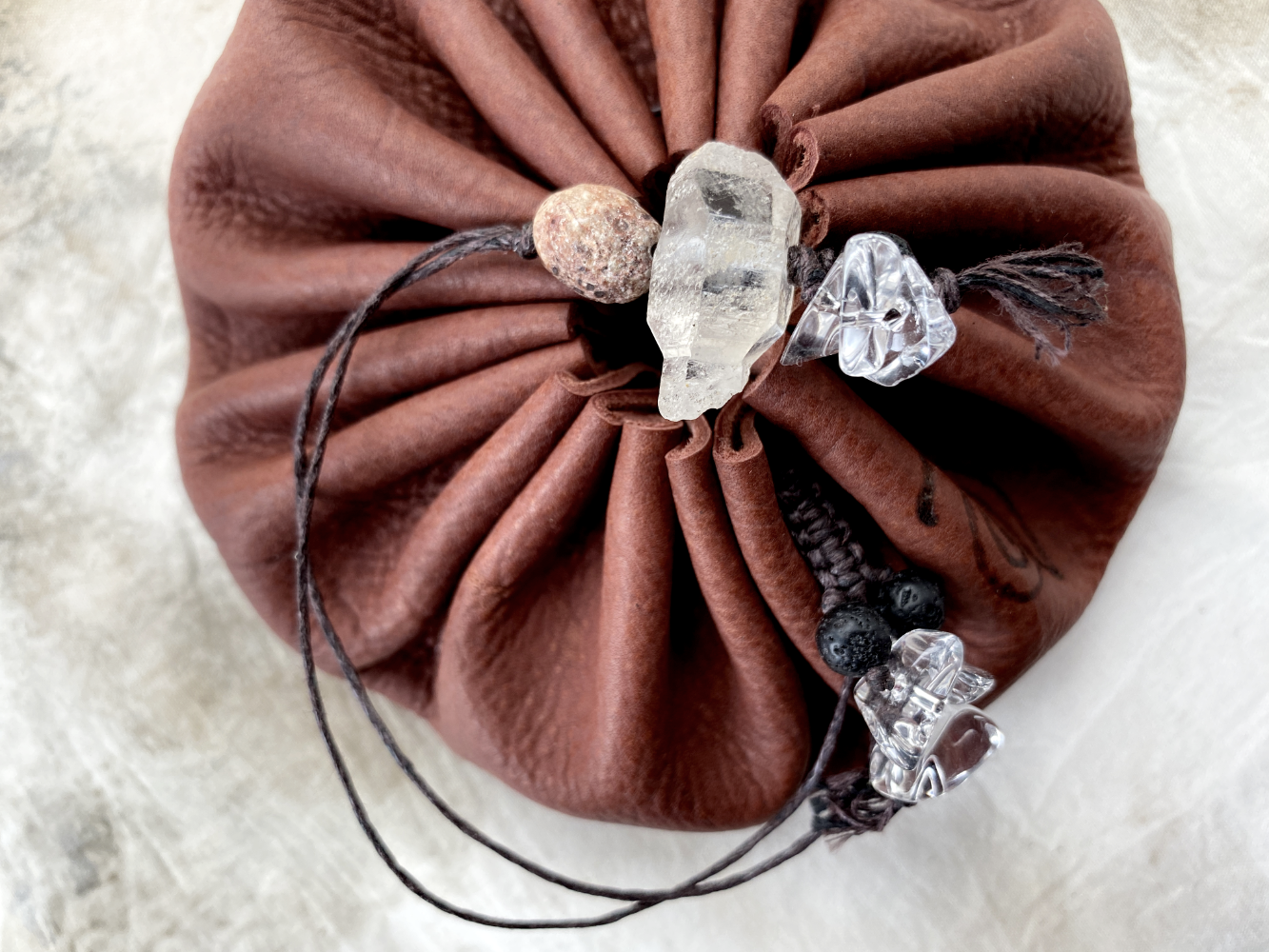 Shamanic pouch for reiki crystals
DESCRIPTION
'Sacred Reindeer' drawstring pouch, with crystal detailing and ChoKuRei inscription. The leather is brown, vegetable-tanned (i.e. chrome-free) soft reindeer hide from Lapland, blessed in shamanic ritual. You could choose to use this pouch for storing the crystals you use in your reiki practice, or a selection of charms or other small treasures. The pouch opens by pulling the knotted channel and closes by pushing it back up.

The diameter of this one-of-a-kind pouch is 11 cm (4.3") when empty and closed. The dark brown cotton drawstring is adorned with Gobi Desert Agate, Sceptre Quartz, Lava Stone and clear Quartz crystals.
Gift-wrapped at no extra charge. 
Recently Viewed