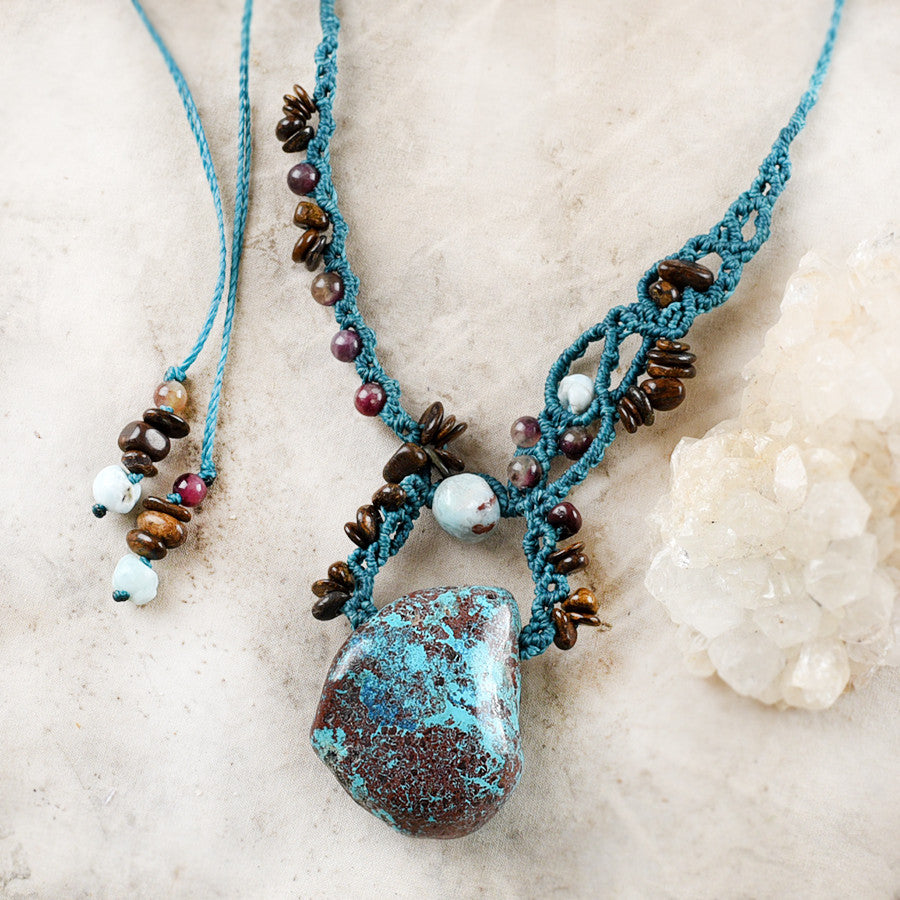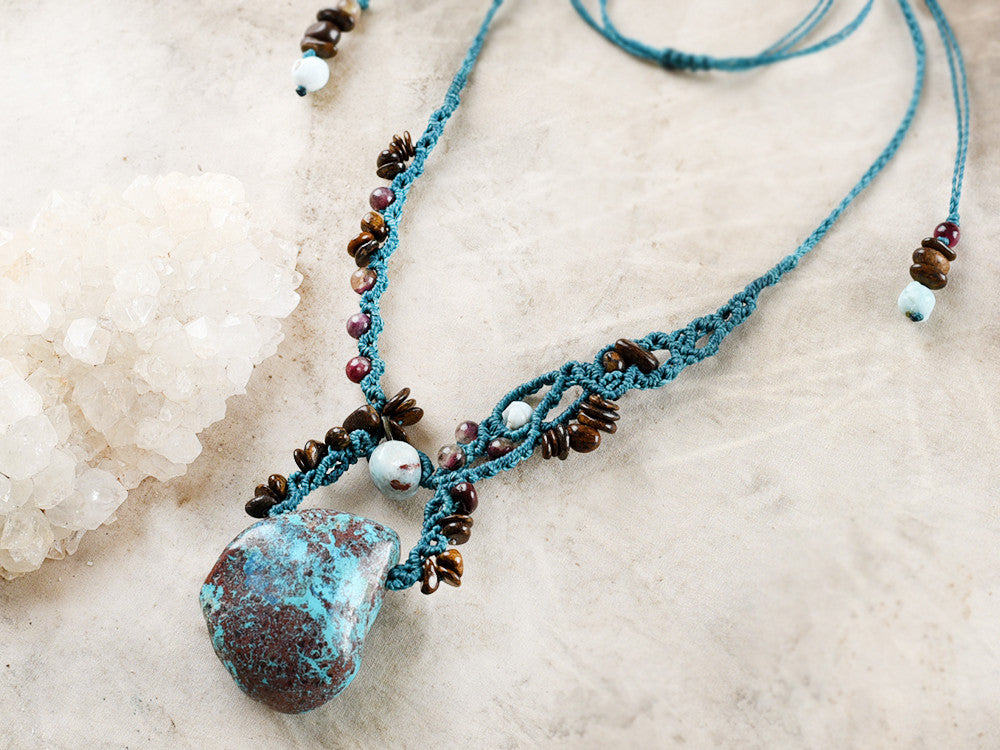 Shattuckite crystal healing amulet
DESCRIPTION
Crystal healing amulet with smooth Shattuckite, intricately knotted in an asymmetrical pattern (different on both sides) using bright blueish green micro-macrame cord. The knotting is highlighted with Bronzite and Larimar crystals.
The necklace length is adjustable from as short as you wish down to solar plexus level. The Shattuckite is approx. 4 cm (1.6") tall and approx. 3 cm (1.2") wide at its middle.
You'll receive this crystal healing necklace in one of my handmade fabric draw-string pouches - great for the safe-keeping of the necklace. Gift-wrapped at no extra charge.
Read here about how to take care of your natural crystal jewellery.
CRYSTAL PROPERTIES
SHATTUCKITE
Strong ally for developing psychic communication skills. Enhances various psychic abilities, intuition and connection with the high vibrational spirit world. Assists in creating a peaceful environment. Helps with aligning with the Divine source and to reflect the wisdom of the spirit. Also beneficial for healing relationship issues, to help you speaking with truth and integrity.
BRONZITE
Encourages loving, non-judgemental mindset. Helps in gaining certainty about one's decisions and the right course of action. Bronzite is said to bring harmony into discordant situations, protective when the wearer might feel a lack of control. Instills a feeling of calmness when having "many irons in the fire". A stone of focused action. Instils a feeling of "all is well".
LARIMAR
A relatively rare stone, only found in the Dominican Republic. In crystal lore it is associated with the ancient civilization on Lemuria, and also sometimes called a "Dolphin Stone". Larimar is soothing and uplifting, bringing tranquility into heart and mind. It is said to support self-expression, creativity and patience.
Recently Viewed