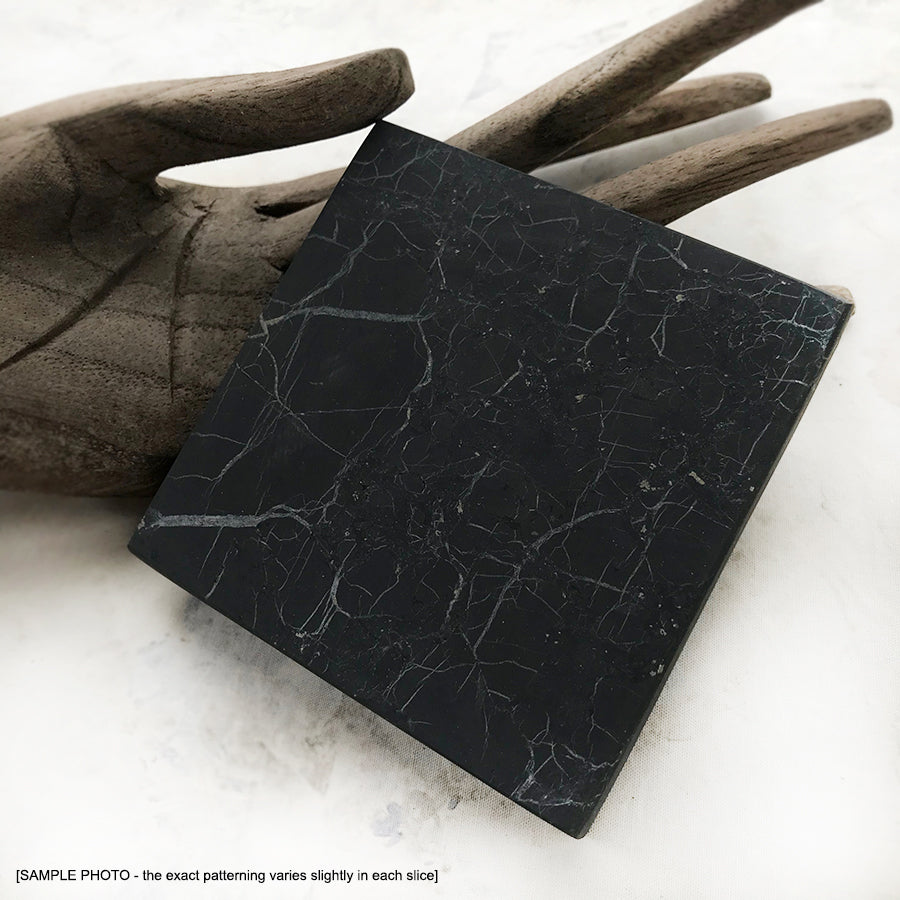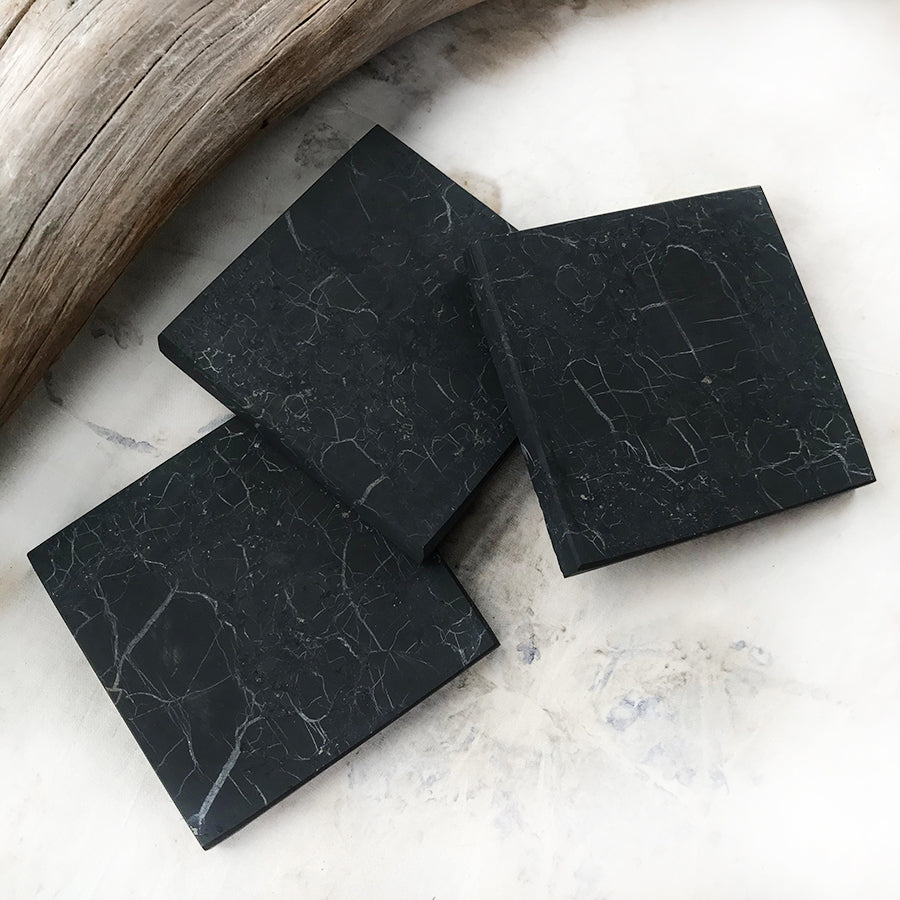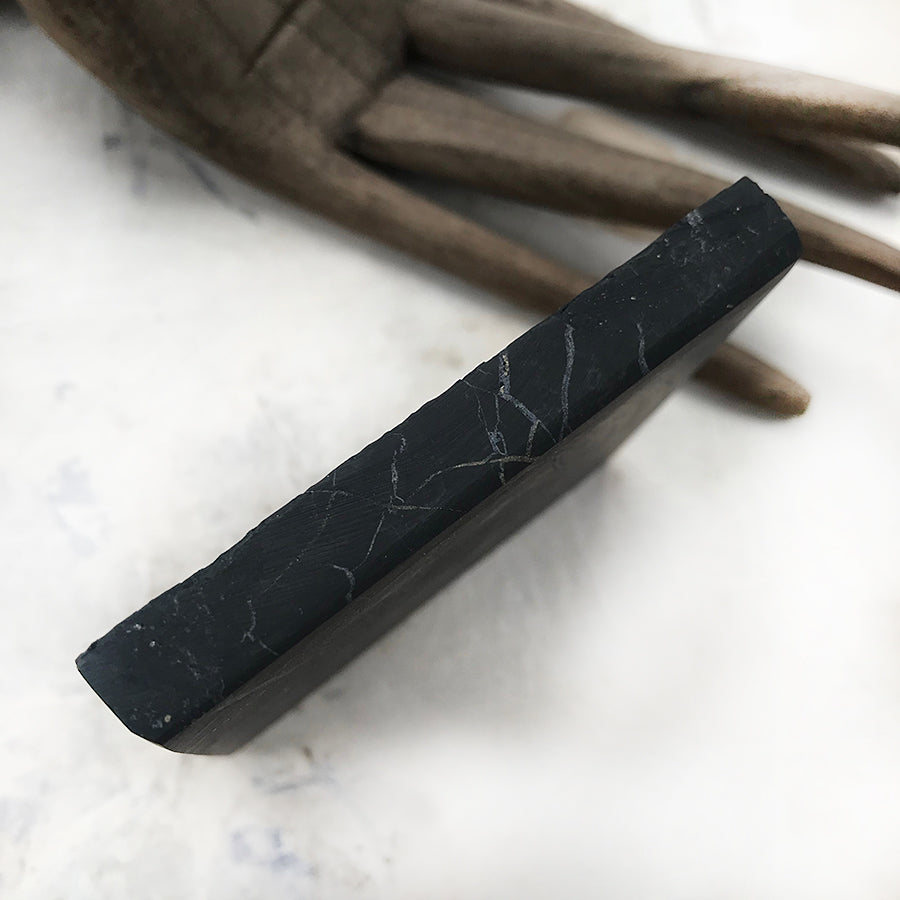 Shungite
Sturdy square of polished Shungite for clearing crystals or for electromagnetic shielding. Place your crystal(s) carefully on top of this Shungite plate, leave overnight and rinse in cool running water for easy, fast energy cleansing. On its own, place near a computer or wifi hub to benefit from Shungites shielding qualities against EMF. 
Please note: 
1) This slice has not been coated with any varnish or chemical so when handled, your fingers will collect some black 'soot' -  just wash your hands, it is completely non-toxic.
2) One corner on the underside of the square has slightly chipped off. This does not show when the square is placed on the table, nor does is affect the stability - but it does earn you 25% off the price!
Size: 8 cm x 8 cm x 1 cm (3.1" x 3.1" x 0.4")
Whilst this is a handy size for taking along while travelling, it is weighty as a solid stone, just over 155 g (5.5 oz)
You'll receive this crystal treasure securely padded and wrapped to protect it on the postal journey. Gift-wrapped at no extra charge.
~
SHUNGITE
Protector and purifier. Reveals truths in one's life and initiates meaningful changes for the highest good. Connecting to the cosmic flow, directs one to reach one's full potential in life, assisting in staying focused and centered, following one's true path. Can be used to help access ancient memories and soul wisdom.

Special about Shungite: Powerful stone to use as a protection from electromagnetic radiation across large frequency range. Shungite has also been studied as a water purifier and found to remove several harmful organic compounds from water.
Recently Viewed