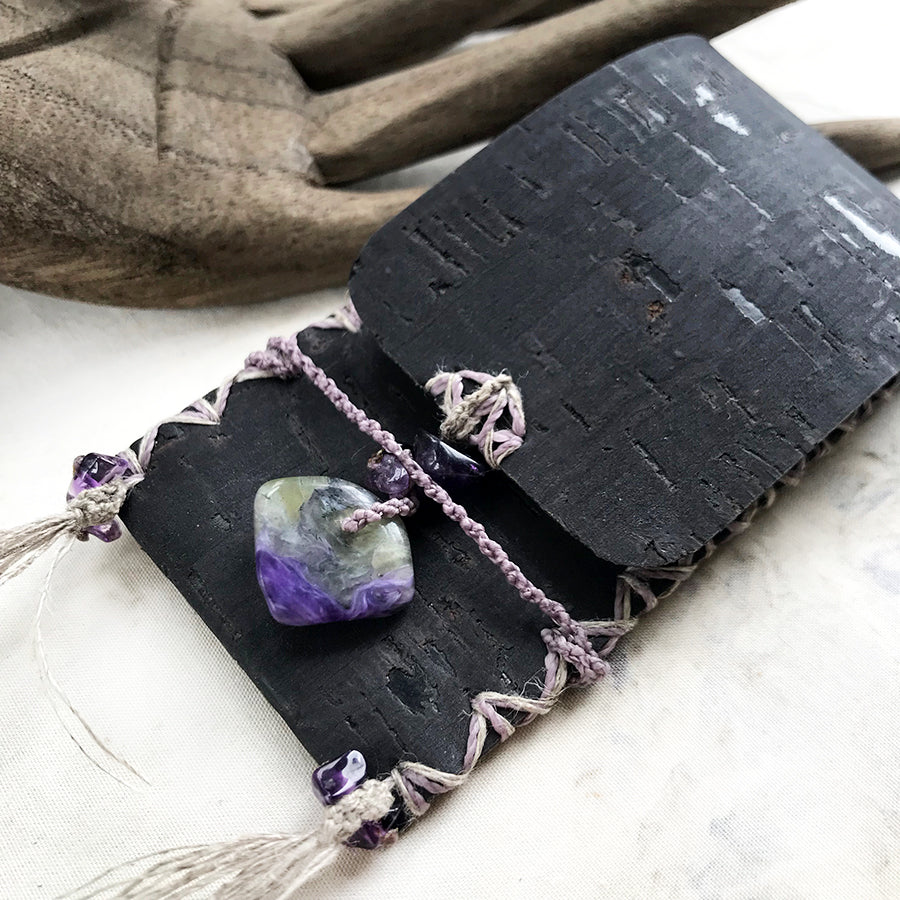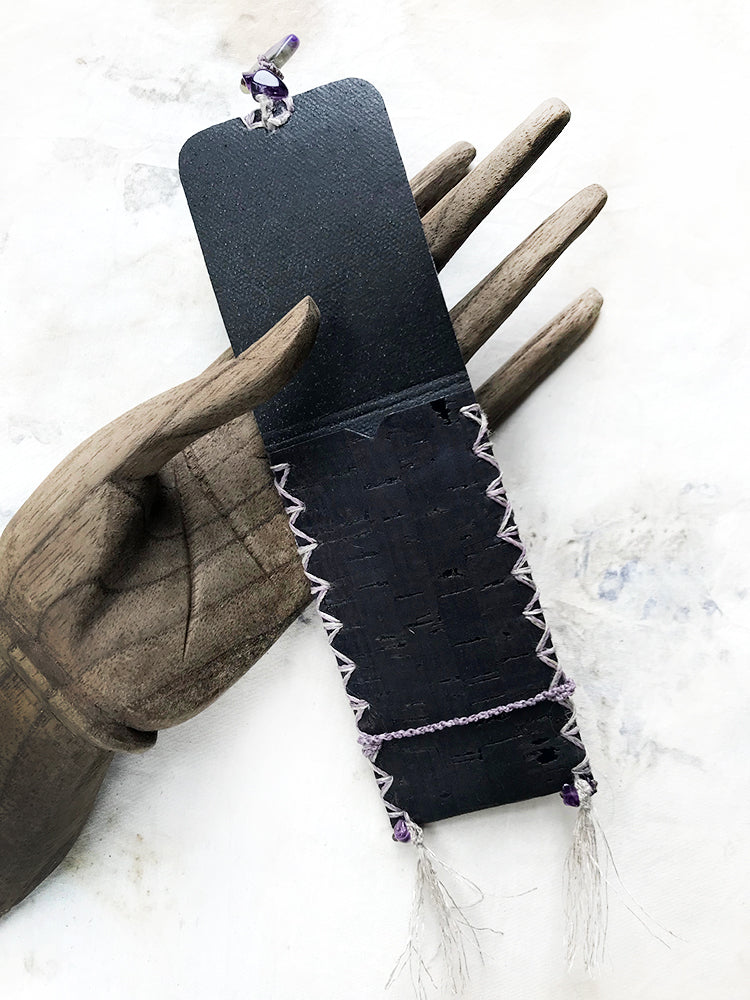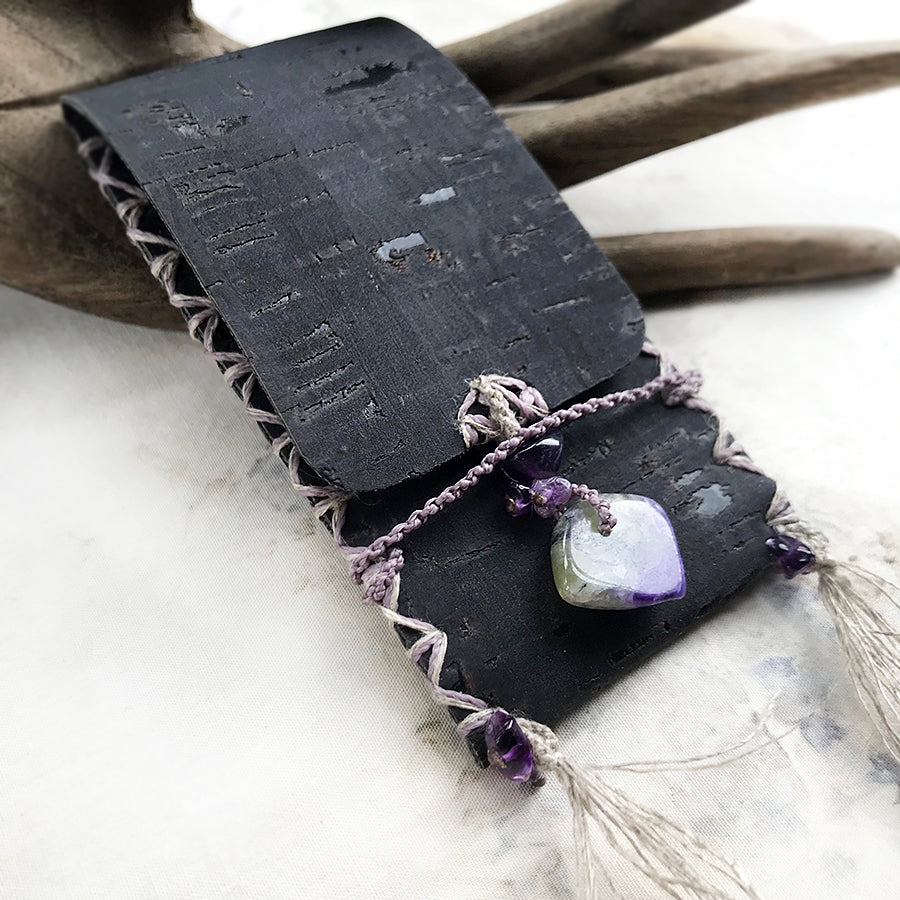 Small pouch in matte black cork (vegan leather)
DESCRIPTION
Unique little carry pouch, made of felt-lined, sustainably grown bark of a cork tree (also called vegan leather). This hand-stitched pouch is perfect if you already own a standard size crystal tuning fork that you'd like to protect while it travels with you. Or you may use this pouch for any suitably sized crystal that you want to protect when not in use.
The decorative details echo tribal style talisman pouches, the crystal accents being Amethyst and Charoite. The closing flap folds over the pouch and the Charoite crystal slots under the light purple knotted string securing it close. The stitching is done with unbleached organic linen yarn combined with light purple micro-macrame cord for strength. There are two linen tassels adorning the bottom corners of the pouch. The outer measurements of the leather pouch are: 10 cm (4") tall, 5 cm (2") wide.
If you acquire this pouch for carrying your own tuning fork, the Charoite dangling on the leather pouch flap is also a handy tool for you to 'sound' your tuning fork. Simply hold the pouch on one hand and hold the stem of the tuning fork in the other: gently hit the Charoite with the pronged end of the tuning fork to chime it. Your tuning fork should be approx. 9 cm (3.5") tall and 2.5 cm (1") wide at the prongs to fit into this pouch.
You'll receive this useful little pouch gift wrapped for no extra charge.
Recently Viewed