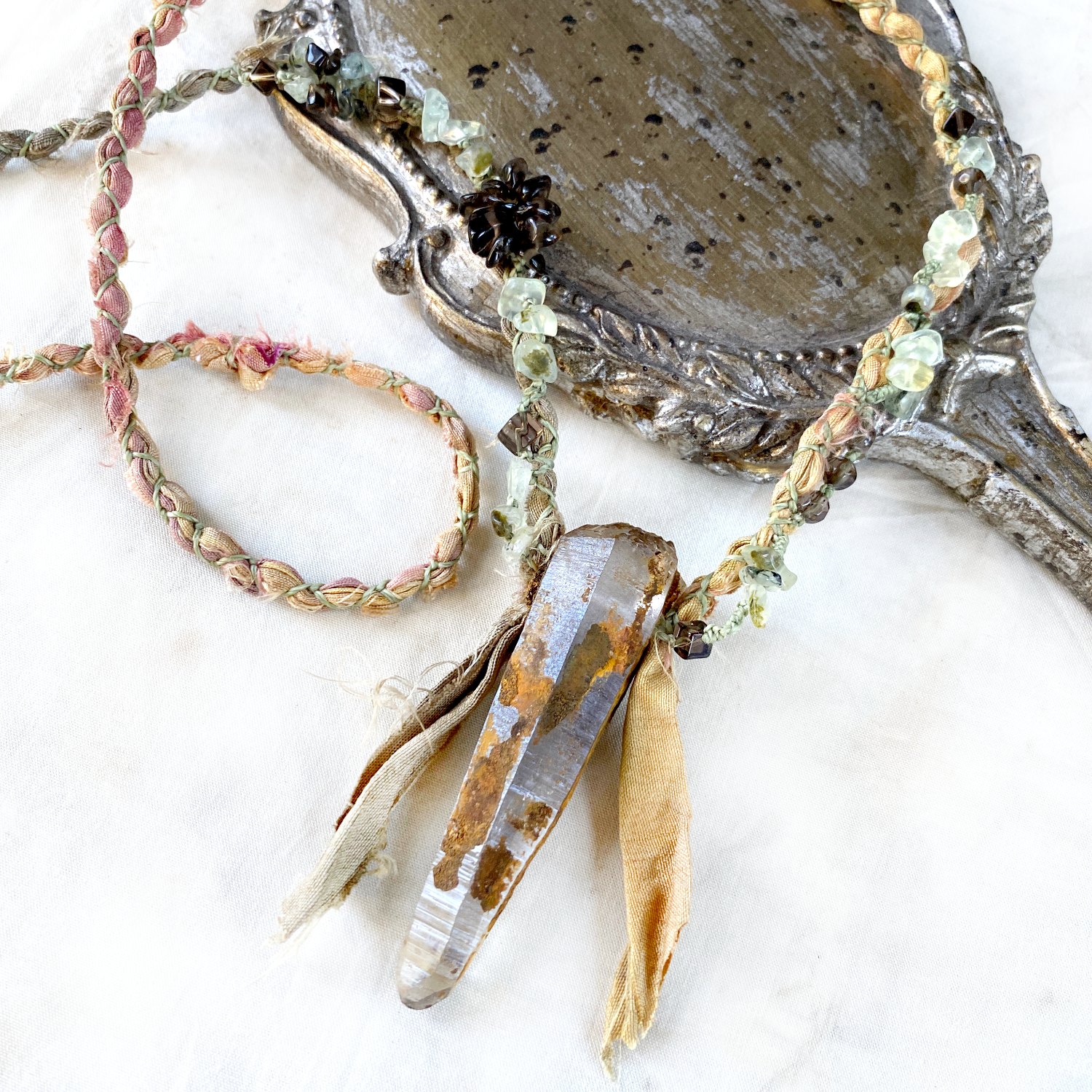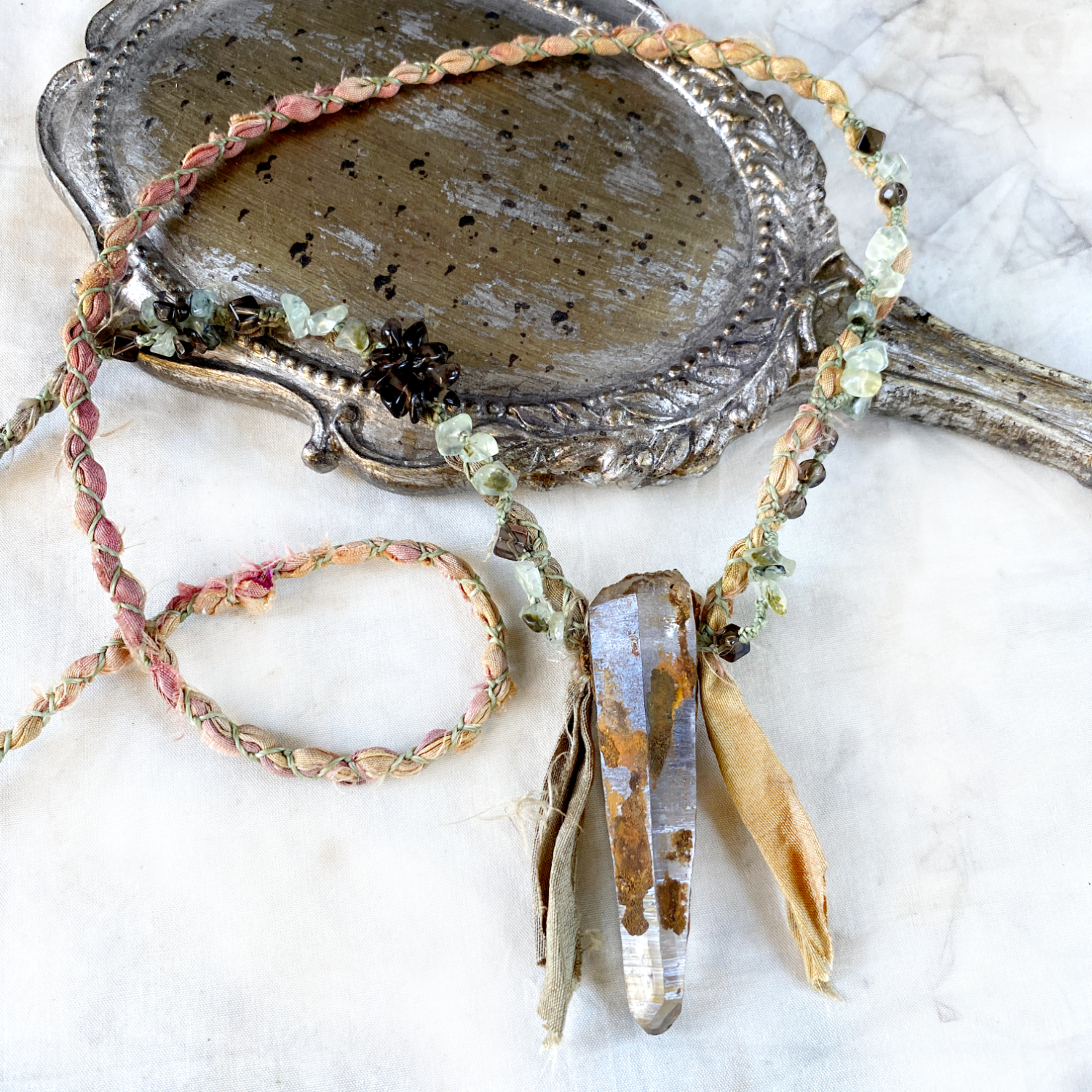 Smokey Quartz crystal healing talisman
DESCRIPTION
Stone talisman with an incredible crystal individual - a partly iron encrusted Smokey Quartz point, natural with much unique character.  The necklace is braided with subtly colourful recycled sari silk in earthy tones combined with light green micro-macrame cord for strength. The highlighting crystals are Prehnite and Smokey Quartz, climbing up both sides of the necklace braid as a decorative details. This necklace would also work well in "layering" together with other crystal amulets for a statement look.
The necklace braid is set length, just long enough to comfortably slip over your head without any need for a clasp, and the Smokey Quartz then hangs just above solar plexus level. The all around measurement of the necklace braid is approx. 69 cm (27"). The Smokey Quartz is approx. 6.5 cm (2.5") tall and 1.5 cm (0.6") at its widest.

There are no metals used in this necklace so would be particularly suitable for those with sensitivities to metals.
You'll receive this crystal healing necklace in one of Spirit Carrier's handmade fabric draw-string pouches - great for the safe-keeping of the necklace. Gift-wrapped at no extra charge.

Read here how to take care of your crystal jewellery.
CRYSTAL PROPERTIES
SMOKEY QUARTZ
A grounding and calming stone that elevates moods and dissipates negative emotions. "A Stone of Serenity", it is comforting and protective for one's aura. Smokey Quartz is thought to assist in creative endeavours and also in setting personal boundaries. Offers protection against electromagnetic rays. A good healing stone for improving general feeling of well-being. Relieves anxiety and worry, wards off confusion. Shielding crystal to create a calm, safe environment. 
IRON OXIDE IN QUARTZ: Expands universal awareness, supports physical healing process and enhances meditative practice. Helps staying grounded, increasing self-confidence.
PREHNITE
Protective on all levels, strengthening one's life force. Fosters a sense of trust in the Universe and helps you protect your boundaries so it's easier to say "no" when needed. Stimulates inner knowing of oneself and guides in fulfilling one's potential. Helps to let go of unpleasant memories. Enhances spiritual "knowing". Revitalising and said to bring inner peace. Also said to be "a healer's healer".
Recently Viewed