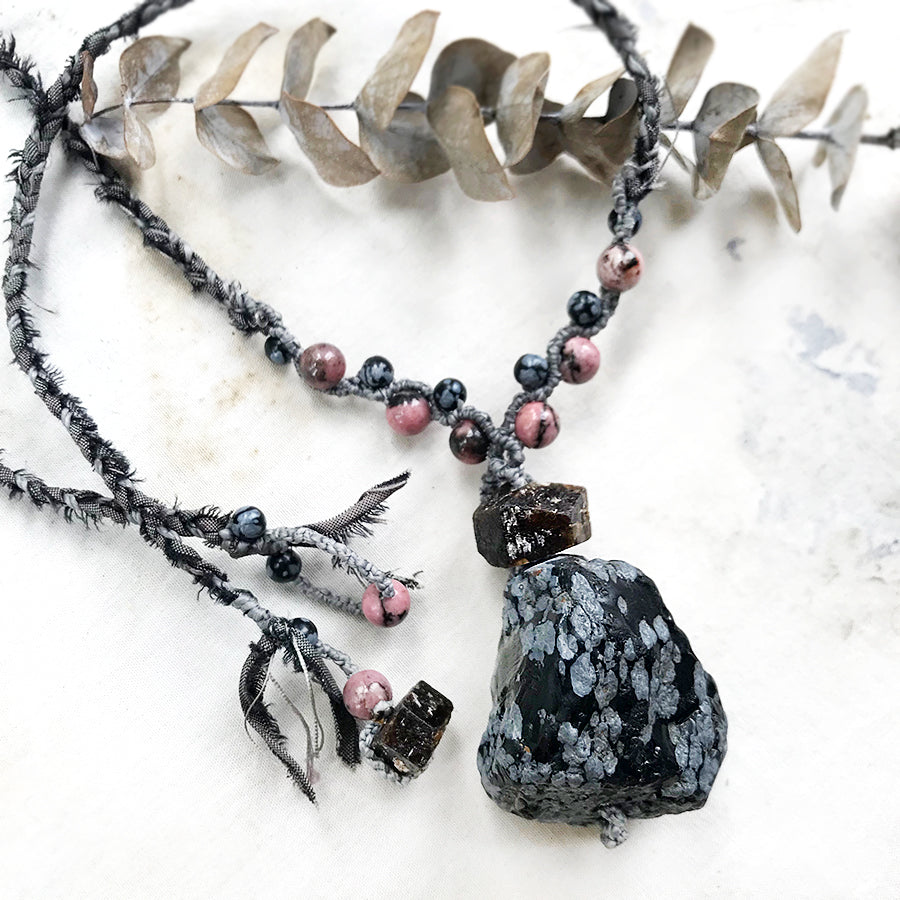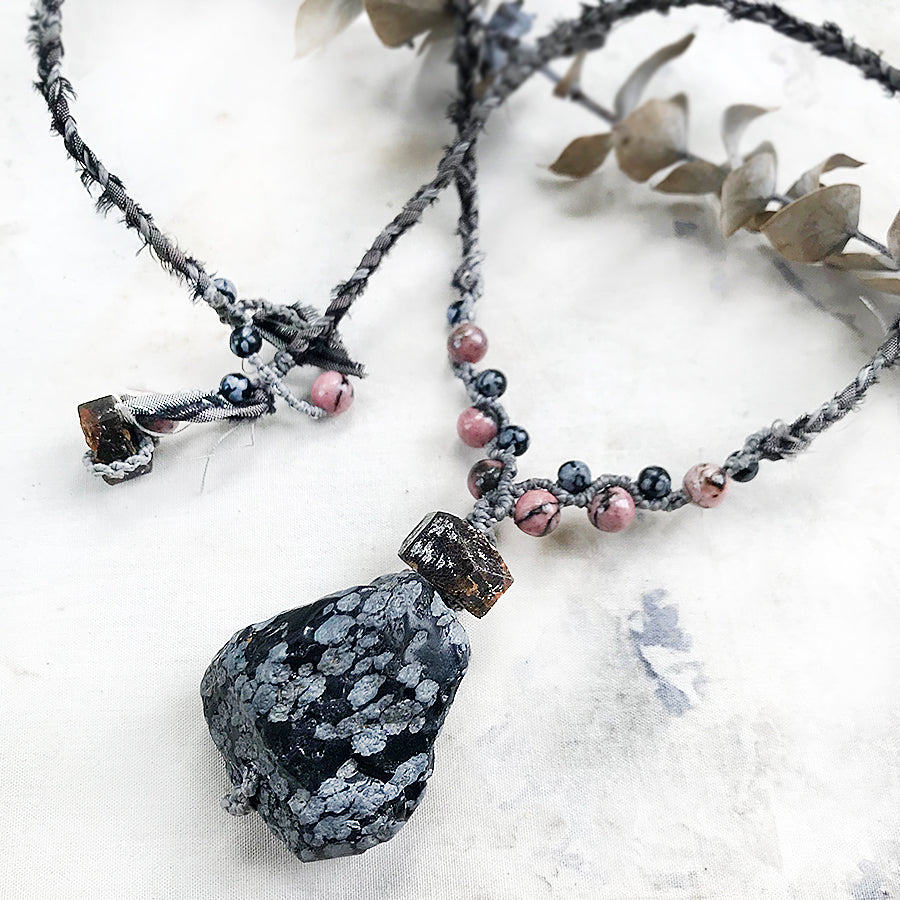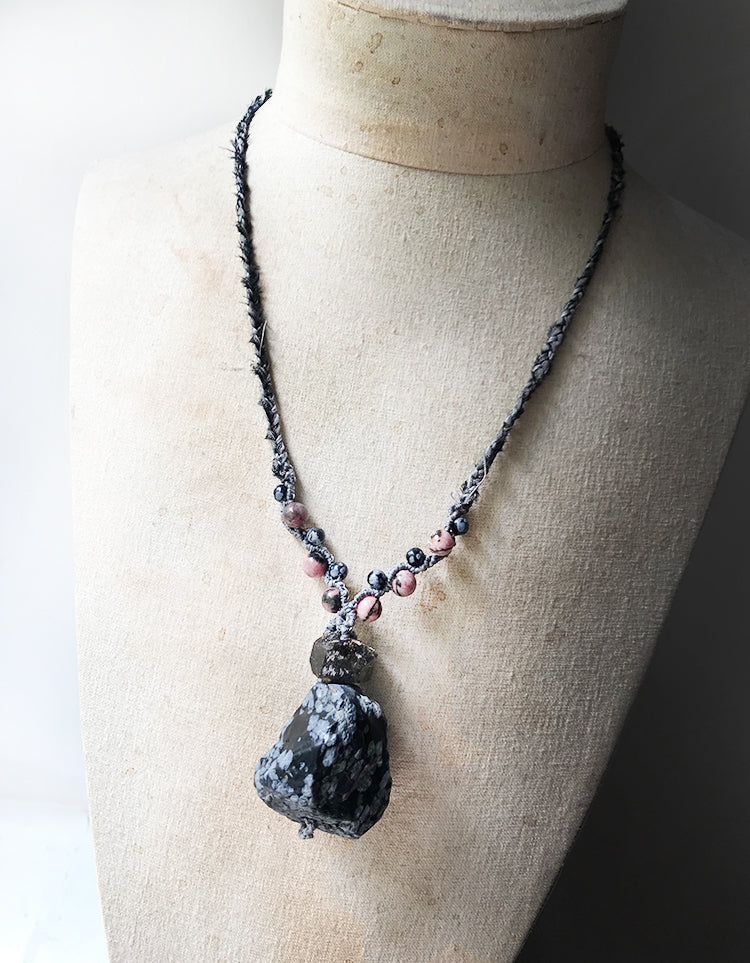 Snowflake Obsidian crystal healing amulet
DESCRIPTION
Snowflake Obsidian crystal healing amulet combined with the energy of Dravite and Rhodonite. The necklace is knotted and braided with grey raw silk and grey micro-macrame cord, strong and durable yet comfortable to wear. The necklace closes with a Dravite stone clasp through to the knotted loop in the other end of the necklace braid. The closure clasp is highlighted with small Snowflake Obsidian and Rhodonite crystals.
The length of the necklace is set length with an all-around measurement of 50 cm (20") The Snowflake Obsidian is approx. 3 cm (1.2") at its widest and the pendant part from the top of the Dravite to the base of the Snowflake Obsidian is approx. 4.5 cm (1.8").
There are no metals in this necklace so would be particularly suitable for those with metal sensitivities / metal allergy, energy workers and those who simply prefer not to wear metal jewellery.
You'll receive this crystal healing necklace in one of my fabric draw-string pouches, great for the safe-keeping of the necklace. Gift-wrapped at no extra charge.
Read here how to take care of your crystal jewellery.
CRYSTAL PROPERTIES
SNOWFLAKE OBSIDIAN
Promotes a sense of calm and inner equilibrium, bringing balance to body, mind and spirit. A grounding, protective stone. Eases worries and when carried/worn helps one to stay balanced and centred throughout the day. Native American shamans often carried Snowflake Obsidian as a powerful talisman to avert evil and bring good fortune, also considering it to be the guardian of the Great Spirit.
DRAVITE (aka Brown Tourmaline, Champagne Tourmaline, Dravide)
Soothing and reassuring, contributes to a peaceful atmosphere in its vicinity. Helps you feel at ease in a crowd. Deeply cleansing energetically. Empowering stone, inspires courage and increases stamina in situations where needed. Improves self-esteem, guiding you to accept yourself on all levels and to move on with life. Good stone in enhancing creativity.
RHODONITE
Known for its capacity to bring emotional healing, releasing blockages in the heart chakra. Balances emotions during chaotic times. Restores calm after emotional upheavals. Beneficial for the harmony of close relationships. A beautiful stone specifically for discovering one's inner gifts and can act as a catalyst for fulfilling one's life purpose. Stone of self-confidence that supports you in trusting your own heart.
Recently Viewed