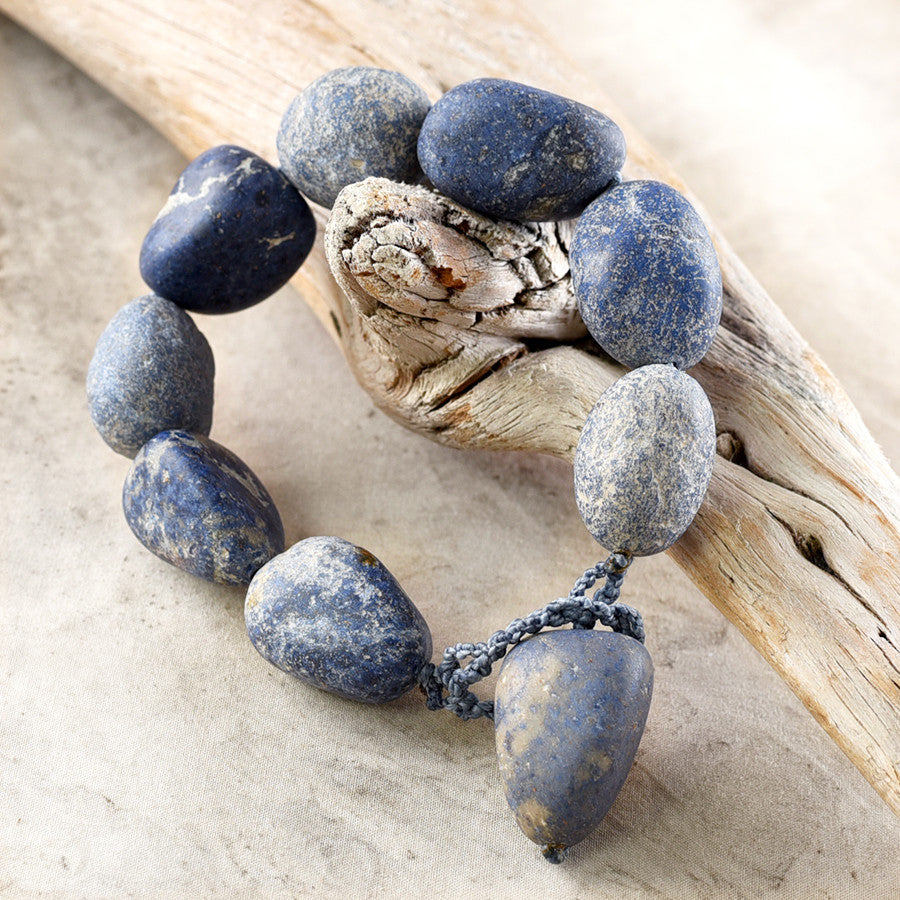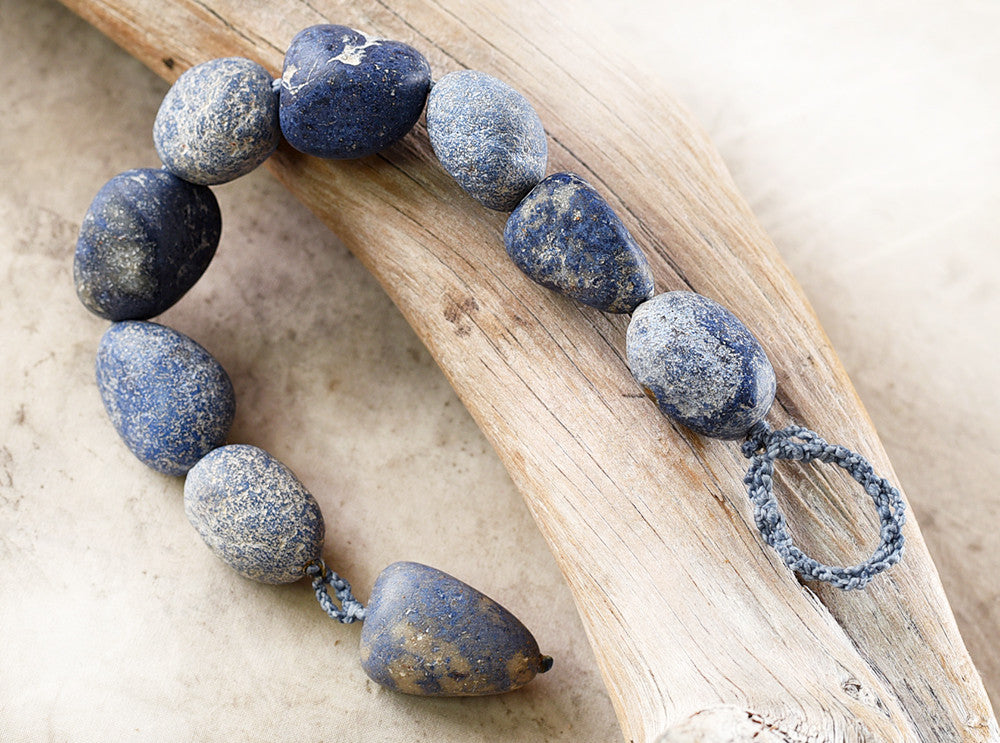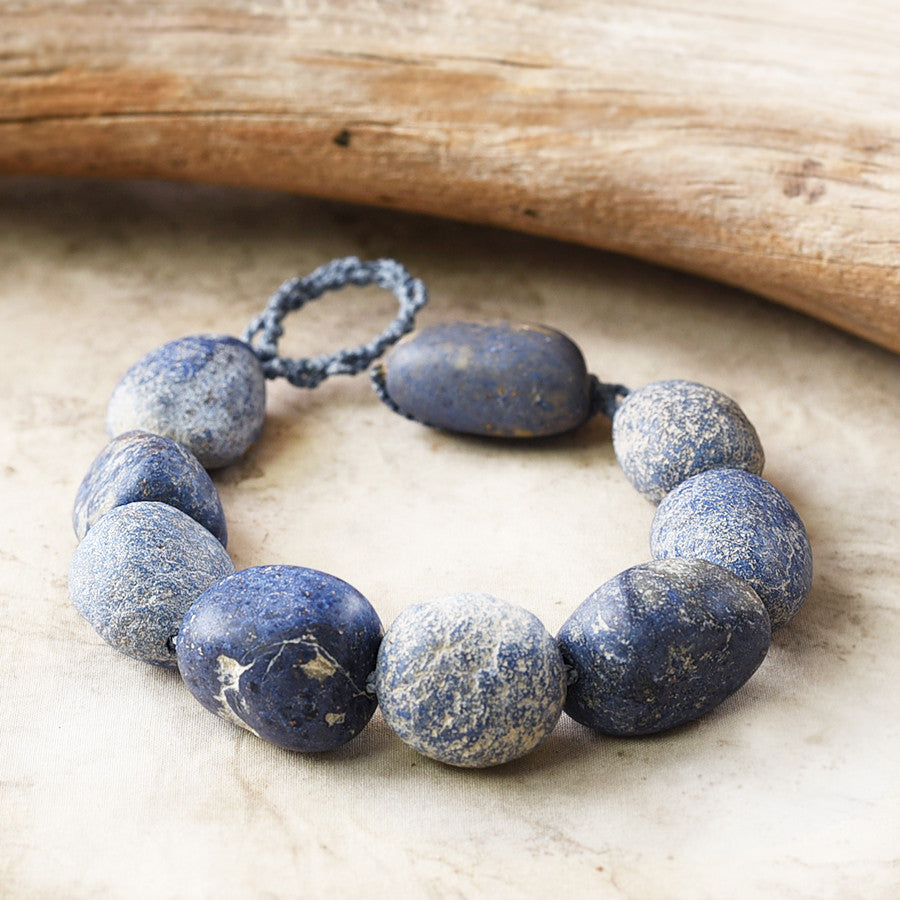 Sodalite crystal healing bracelet ~ for 6.5" wrist
DESCRIPTION
Unusual chunky bracelet, with smooth but organically shaped Sodalite pebbles. Knotted with a double thickness of muted blue micro-macrame cord with the closure stone also being Sodalite. This is an eye-catching talisman accessory with an earthy natural feel.
Although the measured length of the bracelet is 9" (23 cm) including the toggle loop, the chunky stones make this a good fit for approx. up to 6.5" wrist. The size of the Sodalite pebbles varies slightly, the largest one being 0.8" (2 cm) wide. On the whole, the average width of the bracelet is just under 0.8" (2 cm).
There are no metals used in this bracelet, so it would be suitable for those with sensitivities to metals.
You'll receive this crystal healing bracelet in one of my fabric draw-string pouches, great for its safe-keeping.
Gift-wrapped at no extra charge.
Read here about how to take care of your natural crystal jewellery.
CRYSTAL PROPERTIES
SODALITE
Aids the development of psychic abilities and intuition, accelerating the process. Stimulates latent creative abilities. Supportive for public speaking. May open up insights relating to communication and one's inner truths, as well as assisting in living up to one's ideals. Supports building self-esteem. Thought to help as a shield against EMF.
Recently Viewed