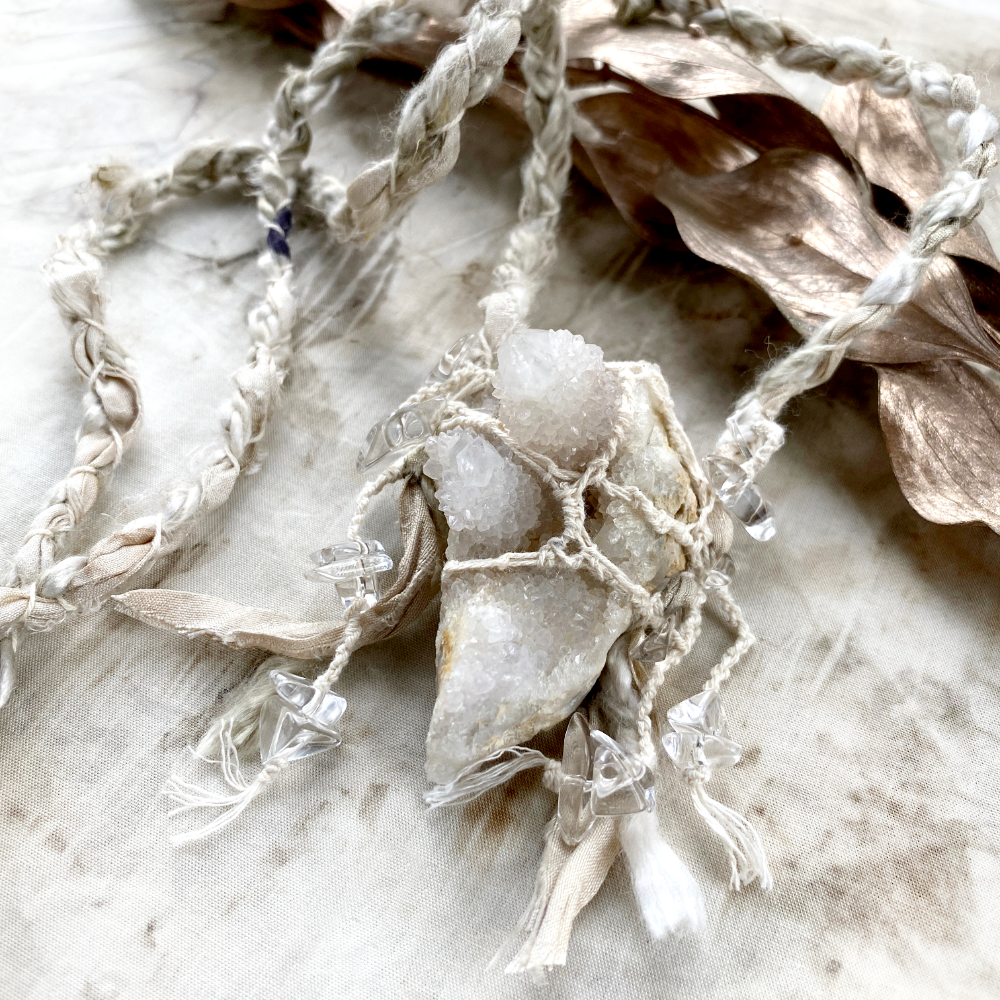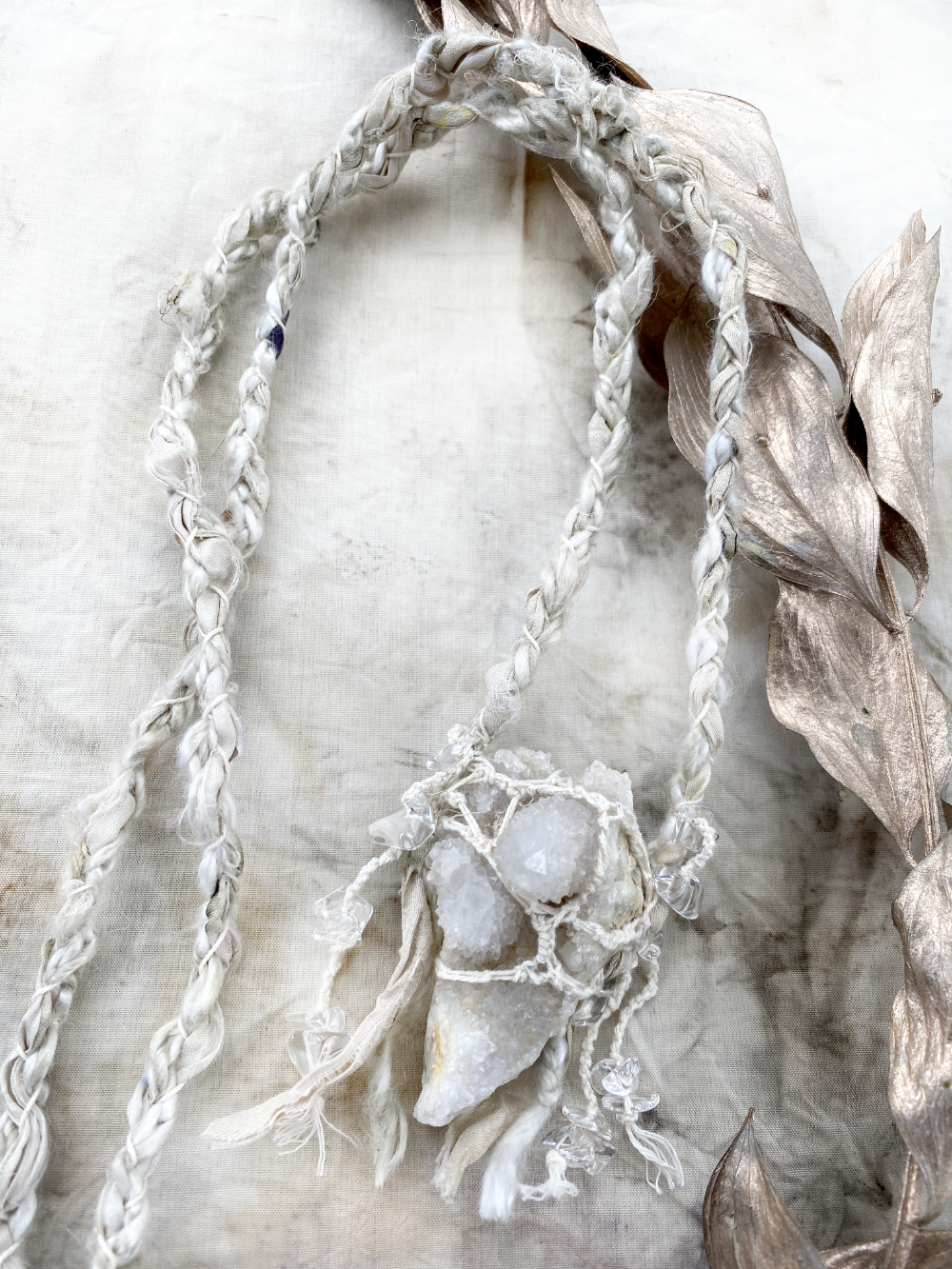 'Soulful Dawn' crystal healing talisman
DESCRIPTION
Crystal healing amulet with a rough white Spirit Quartz, organically triangular in shape, with one point extending outwards. The soft, wabi-sabi style necklace is braided with recycled sari silk and lusciously soft banana silk which I've botanically eco-dyed with local plants and combined with cream tone linen yarn for strength. The Spirit Quartz is not drilled but strung and attached to the necklace braid with linen yarn. There are accent crystals of clear Quartz hanging on knotted cords on both sides of the main crystal.
The necklace braid is set length and can be easily slipped over head without any need for a closing clasp. The all-around length of the necklace braid is 84 cm (33") so the stone hangs down approx. 42 cm (16.5") measured from behind the neck. The Spirit Quartz is approx. 6 cm (2.4") tall and 4 cm (1.6") at its widest.
There are no metals in this necklace so would be particularly suitable for those with metal sensitivities, energy workers and those who simply prefer not to wear metal.
You'll receive this crystal healing necklace in one of Spirit Carrier's fabric draw-string pouches, great for the safe-keeping of the necklace. Gift-wrapped at no extra charge.

Read here how to take care of your crystal jewellery.
CRYSTAL PROPERTIES
WHITE SPIRIT QUARTZ
Only found in South Africa. Radiates a very high, strong vibration with its many tiny crystals that grow on a central stone - all working together in harmony, supporting physical healing too. Helps in releasing peacefully the old from your life that no longer benefits you, whilst creating emotional balance with a view to the future. A wonderful stone to aid spiritual growth and to support your life's work.
CLEAR QUARTZ
The universal master crystal that has a harmonising effect on all levels of being. Programmable by intention, so can be used for versatile purposes. Quartz can clear, enhance, amplify, transmute, balance, focus and transmit energy. Raises one's energetic vibration. Brings clarity and filters out distractions. A deep soul cleanser, attuning its keeper to their higher self. Each Quartz crystal is unique with its own character and teachings it offers, all are known as "Stones of Power" and "Master Healers".
Recently Viewed