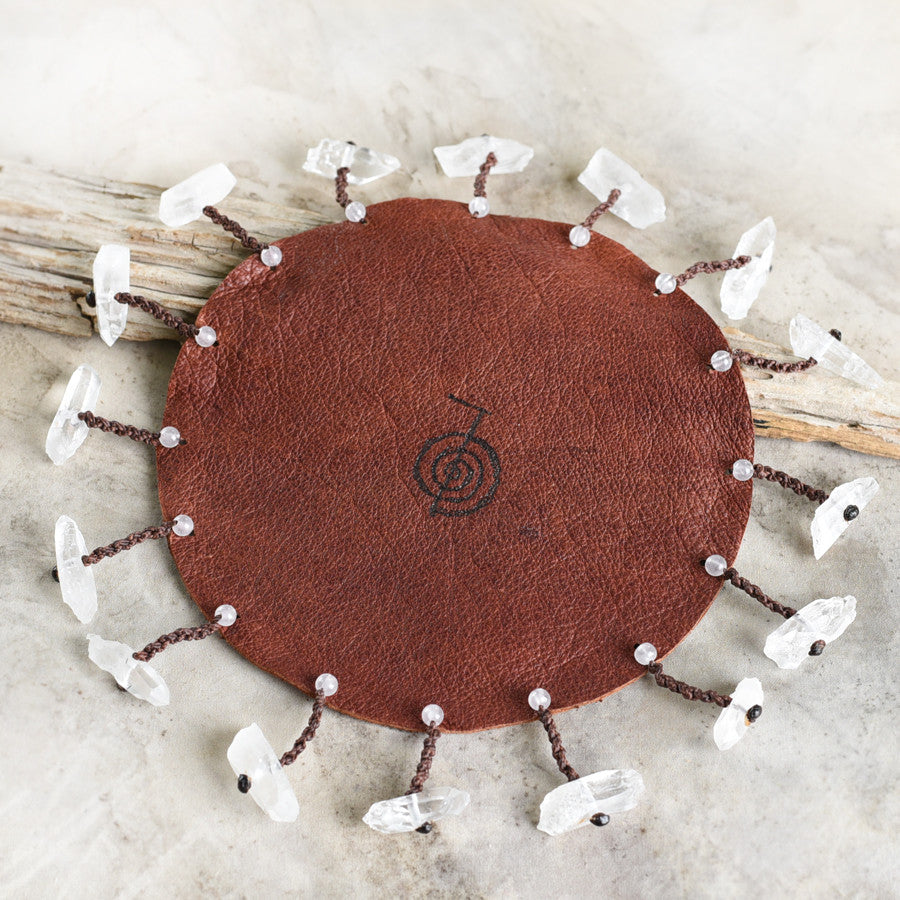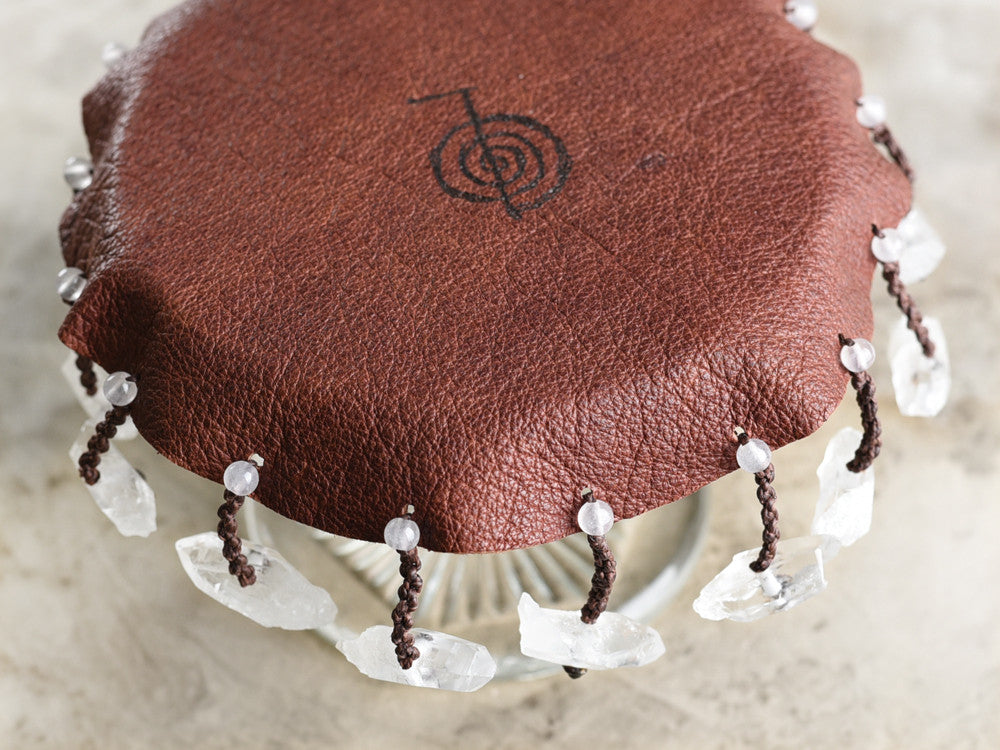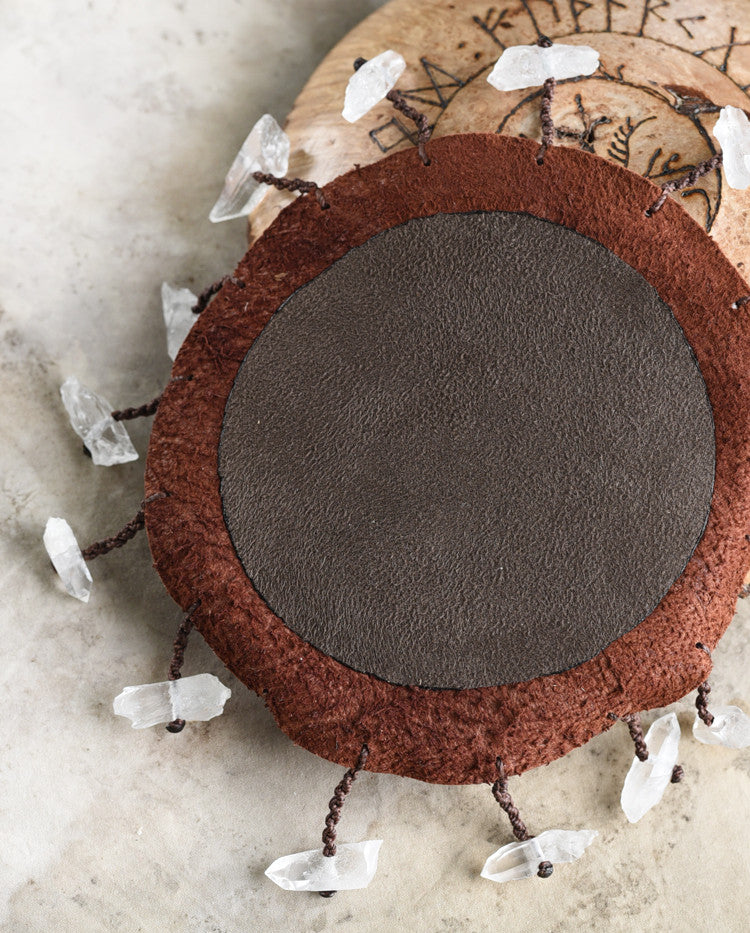 Spirit Carrier Meditation Wheel ~ original design with leather & crystals
DESCRIPTION
This talismanic mandala is lovely to hold and handle. You can use this crystal wheel as prayer beads, as a concentration aid in meditation like mala beads, you can rest a crystal or few in the middle of the circle to energise them - or you could even charge a glass of water with some crystal energy... Just having the presence of these crystals within your space will bring their energetic benefits to your reach.

The diameter of the leather circle is 12.5 cm (4.9") and it has the Usui Reiki power symbol Cho-Ku-Rei embossed in the middle. There are 16 strands of approx. 2.5 cm (1"), knotted in dark brown. All 16 strands start with a small Rose Quartz crystal and end with a clear Quartz crystal point. The backside of the circle is partly lined with dark grey suede-like fabric.

You'll receive this meditation wheel beautifully gift-wrapped at no extra charge.
CRYSTAL PROPERTIES
CLEAR QUARTZ
The universal master crystal that has a harmonising effect on all levels of being. Programmable by intention, so can be used for versatile purposes. Quartz can clear, enhance, amplify, transmute, balance, focus and transmit energy. Raises one's energetic vibration. Brings clarity and filters out distractions. A deep soul cleanser, attuning its keeper to their higher self. Each Quartz crystal is unique with its own character and teachings it offers, all are known as "Stones of Power" and "Master Healers".
ROSE QUARTZ
Powerful love stone, love that is all-encompassing and unconditional. Vibrates its loving energy to all chakras, offering gentle healing. Soothing and calming. Dissolves anger and resentment. Good for raising one's self-esteem and feelings of self-worth. Balances emotions and is said to support all types of healing.
Recently Viewed