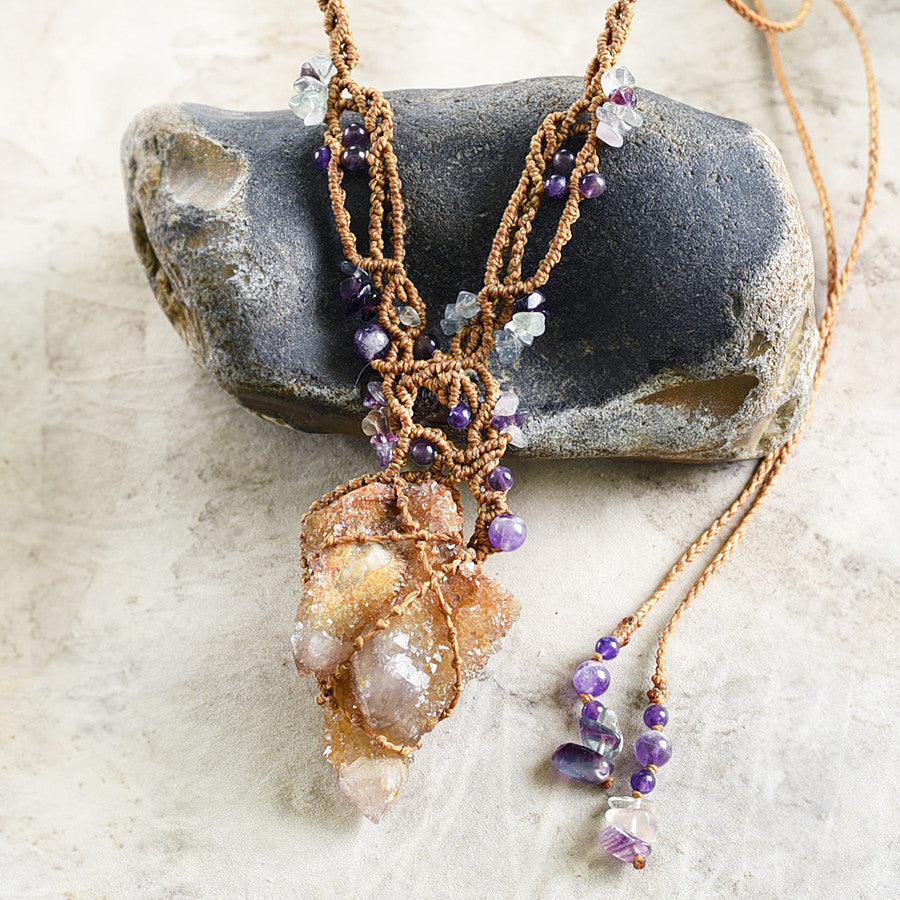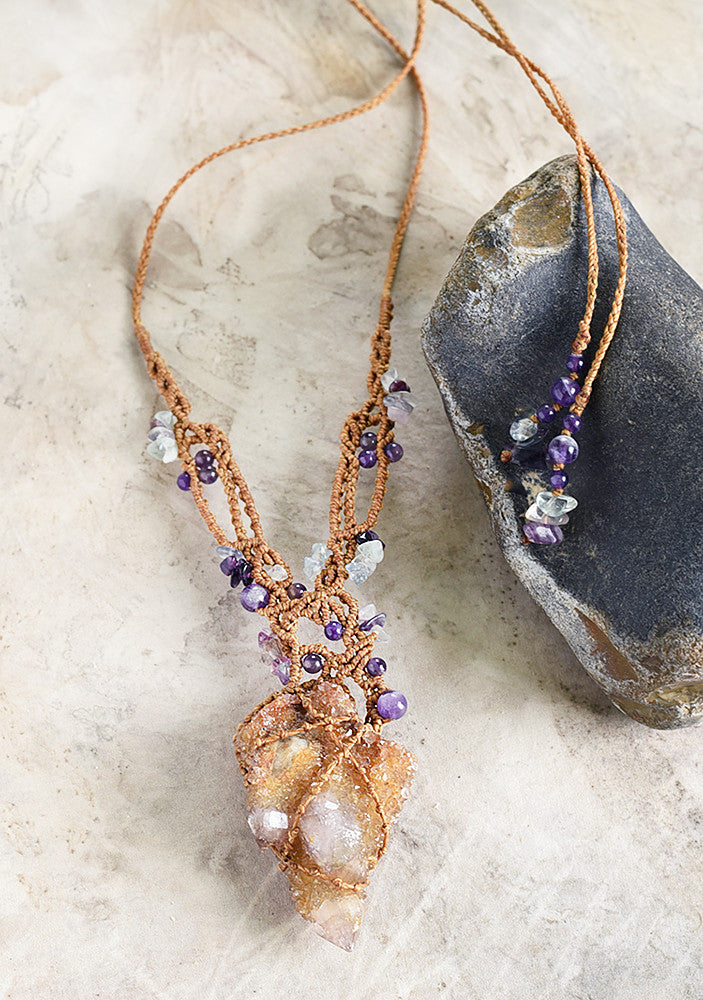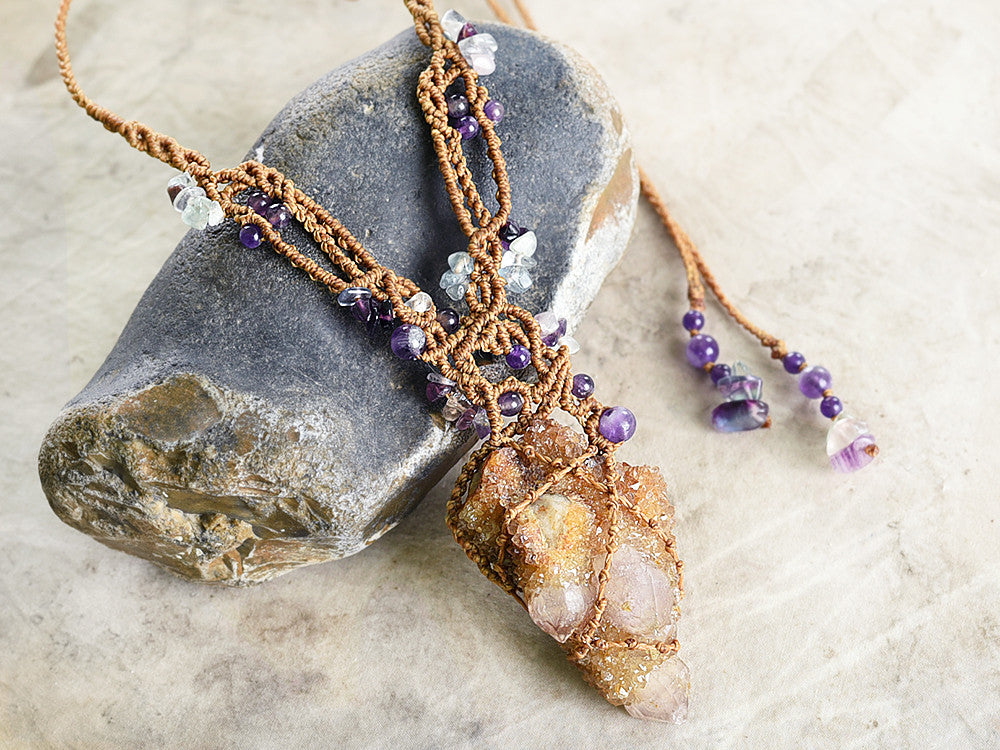 Spirit Quartz crystal amulet with Chevron Amethyst & Fluorite
DESCRIPTION
Crystal healing amulet with an un-drilled Spirit Quartz cluster, highlighted with Chevron Amethyst and Fluorite crystals. The necklace is knotted with golden brown micro-macrame cord, strong and durable yet comfortable to wear. This Spirit Quartz cluster has a natural Limonite coating, which gives the crystal an orange hue. The very tips of the larger three points show some faint purple Amethyst hue.
The length of the necklace is adjustable from very short down to solar plexus level. The Spirit Quartz is just under 6 cm cm (2.4") tall and approx. 3.5 cm (1.4") at its widest.
There are no metals in this necklace so would be particularly suitable for those with metal sensitivities, energy workers and those who simply prefer not to wear metal.
You'll receive this crystal healing necklace in one of my fabric draw-string pouches, great for the safe-keeping of the necklace. Gift-wrapped at no extra charge.
CRYSTAL PROPERTIES
SPIRIT QUARTZ
Only found in South Africa. Radiates a very high, strong vibration with its many tiny crystals that grow on a central stone - all working together in harmony. Helps in releasing peacefully the old from your life that no longer benefits you, whilst creating emotional balance with a view to the future. A wonderful stone to aid spiritual growth and to support your life's work.
CHEVRON AMETHYST
The veins of Quartz that run within the Amethyst in formation of a chevron amplify the energy of the Amethyst. Chevron Amethyst is said to enhance peace of mind, self-discovery as well as to promote relaxation. A stone of spiritual transformation. Help facilitate changes in one's life and supports one's inner strength.
FLUORITE
Excellent for cleansing one's aura, also detaching unwanted energy cords. Grounds excessive energy, beneficial for all levels of healing. Helpful in achieving spiritual wholeness. Protective, stabilising and harmonising stone. Facilitates personal growth. Awareness expanding. Anchors intuitive insights into the physical plane. Offers strong psychic protection, helping to discern energies one comes in contact with. Helps in being objective and focusing on what is essential. Also known as absorbing environmental EMF.
Recently Viewed