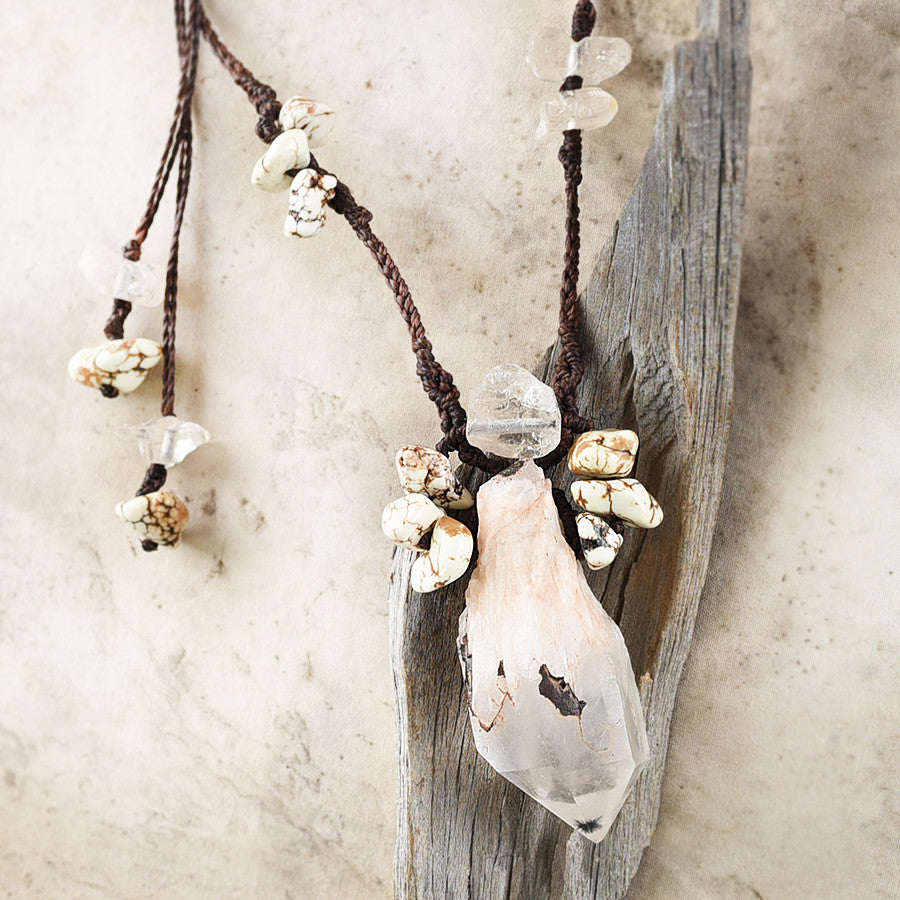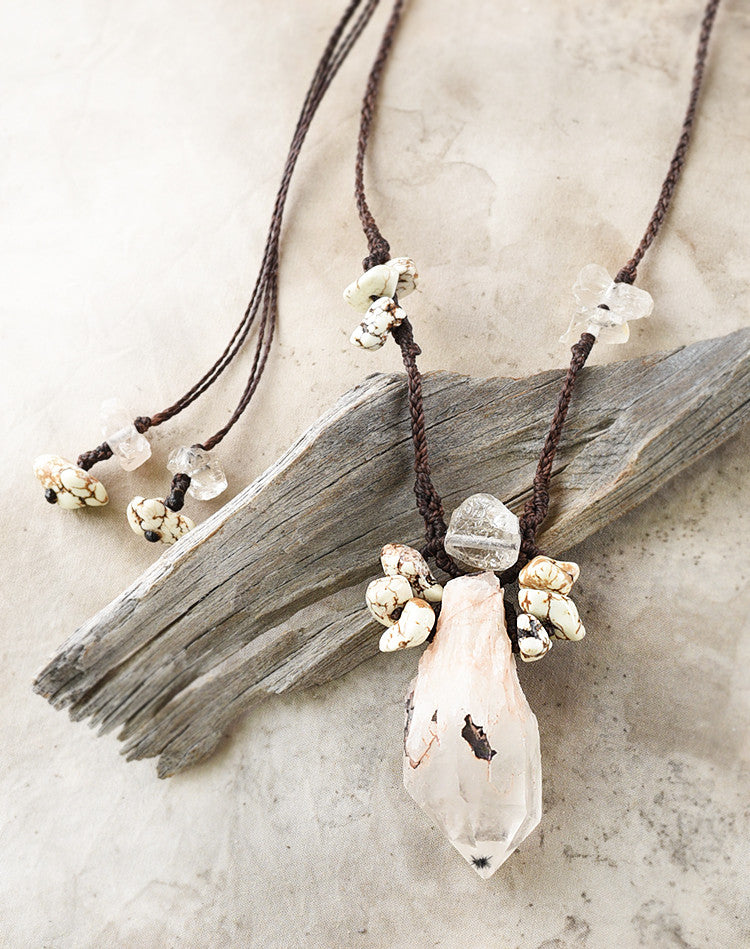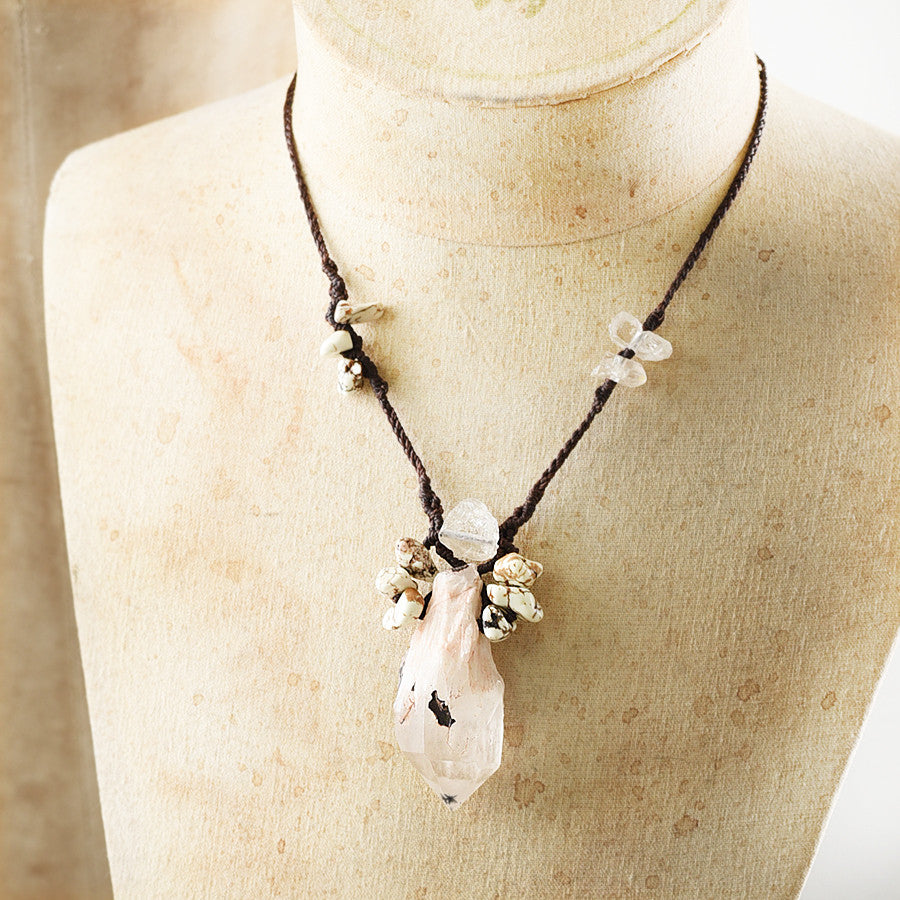 Hollandite Star Quartz crystal energy amulet
DESCRIPTION
Crystal healing necklace combining the energy of Hollandite Star Quartz with Magnesite and Topaz. The necklace is minimally braided with dark brown micro-macrame cord, very strong and durable, yet soft and comfortable to wear. One side of the braid includes Topaz highlights, the other side Magnesite. The ends of the adjustable necklace cords are decorated with the same.
The length of the necklace is adjustable from very short down to solar plexus level. The Hollandite Star Quartz is approx. 5 cm (2") tall and 2 cm (0.8") at its widest.
There are no metals in this necklace so would be particularly suitable for those with metal sensitivities or metal allergy, energy workers and those who simply prefer not to wear metal.
You'll receive this crystal healing necklace in one of my fabric draw-string pouches, great for the safe-keeping of the necklace. Gift-wrapped at no extra charge.
Read here about how to take care of your natural crystal jewellery.
CRYSTAL PROPERTIES
HOLLANDITE STAR QUARTZ
Increases the amount of high frequency light in the body. Helps in achieving a better understanding of what you came to do in your life. Stimulates fortunate coincidences and synchronicity in one's life. Protects its keeper's dreams for the future, helping the spirit to find its rightful path to its destiny.
MAGNESITE
Opens up higher realms and states of consciousness, bringing visions and emotional balance. Assists in hearing your heart's desires. High ascension stone that awakens one to spiritual growth. Offers the gift of direct knowing by opening the third eye and crown chakras. Has the potential to create blissful changes in one's life.
TOPAZ
Stone of success and good fortune. Aligns and recharges body's meridians. In ancient legends, Topaz was said to make its wearer invisible if needed at times of emergency. Clear Topaz aids in spiritual development and in clarifying one's life purpose. With the strong magnification energy of Topaz, you may reach your heart's goals and desired manifestations faster. Increases energy and vitality. Increases cosmic awareness by activating the crown and the soul star chakras.
Recently Viewed