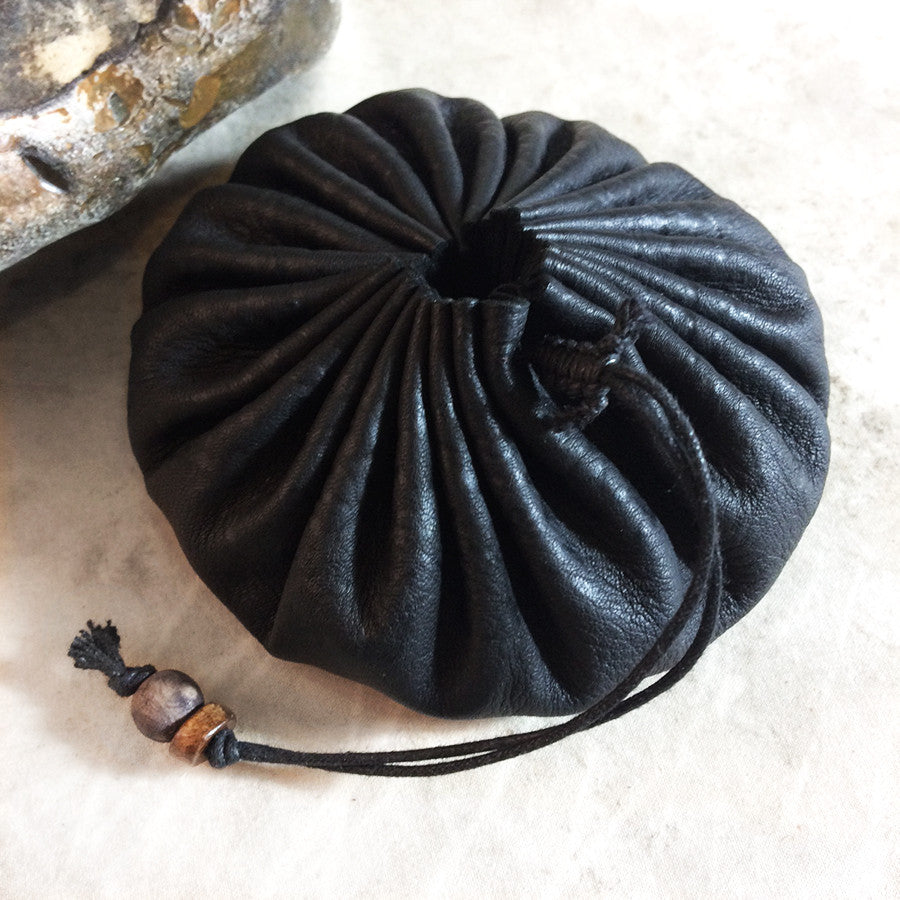 Stone talisman for men ~ 19" length, with leather pouch
DESCRIPTION
Men's necklace (19" all-around length) with Andradite Garnet, Fire Agate, Tiger Eye, Lava Stone & wooden beads - a crystal energy activated talisman in disguise. This chunky wooden necklace is meticulously beaded by hand using brown and black micro-macrame cord. The necklace closes with an Andradite Garnet stone toggle through a knotted loop.
The length of the necklace is approx. 48 cm (19") and the two rough Andradite Garnets in the middle are approx. 1 x 1 cm (0.4" x 0.4"). The Fire Agate, Tiger Eye and Lava Stone beads alternate with the wooden beads along the sides and the back of the necklace which completes the energy flow.
Care: To protect the wooden components from deteriorating, showering / swimming while wearing this necklace is not recommended.
You'll receive this necklace in one of my handmade, luxurious black reindeer hide draw-string pouches - useful for the safe-keeping of the necklace. This great gift set also arrives gift-wrapped at no extra charge.
CRYSTAL PROPERTIES
ANDRADITE GARNET
Stimulates creativity, promotes self-confidence and emotional strength. Dissolves feelings of isolation, attracting meaningful encounters with others. Helps in accessing one's higher intuition. Provides stamina and courage. Dispels fears. Enhances relationships to bring what is needed for the highest good of all. Supports self-expression.
FIRE AGATE
Assists in taking decisive action in unclear situations. Connects with one's inner courage to go after one's goals. Helpful in overcoming creative blocks of any kinds. Promotes inner stability. Forms a protective auric shield. Grounding and revitalising.  It can alleviate the emotional charge in problems, and enhances all healing energies. Helps you to tap into your own perfection.
TIGER EYE
A power stone for attracting prosperity. But it has also a highly spiritual energy and is helpful in understanding any life cycle that one is living through. It helps in seeing through illusions, in discerning the truth in any situation. A highly protective as well as grounding stone. Good for strengthening the solar plexus (3rd) chakra.
LAVA STONE
Stone of vitality, assertiveness and passion. Provides stability in times of change. Grounding and protective. Supports courage and decisiveness. Helps in finding one's 'life path'. Encourages personal development and growth.
Recently Viewed