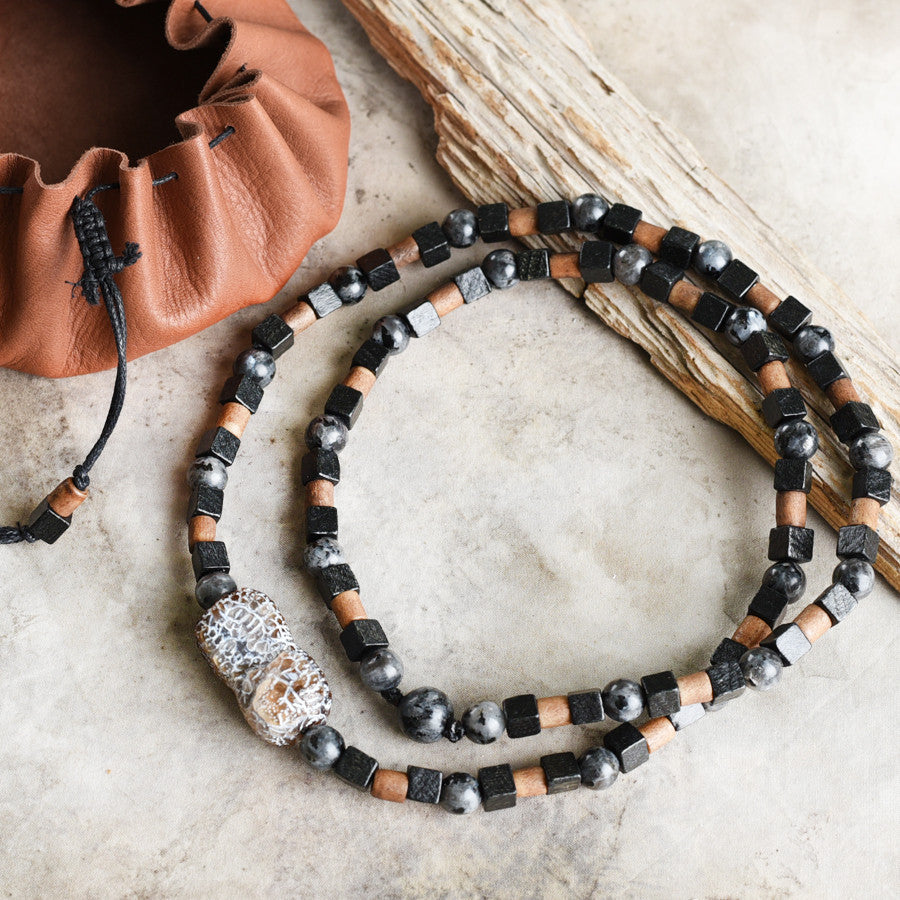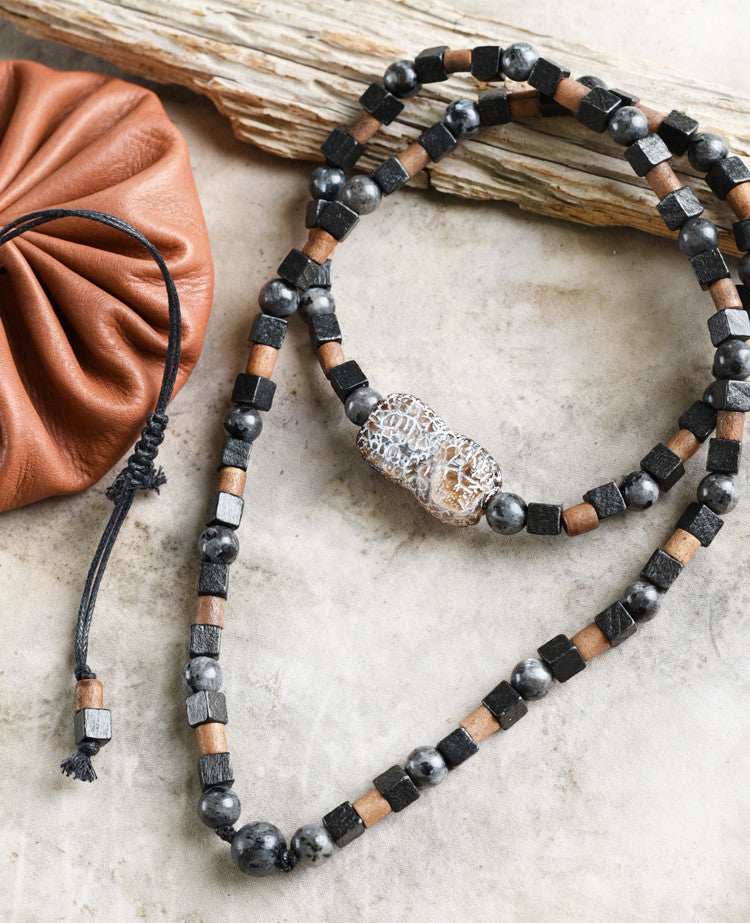 Stone talisman for men ~ with weathered Agate, Larvikite & wooden beads
DESCRIPTION
Men's necklace (26" all-around length) with weathered Agate, Abalone shell and wooden beads - a crystal energy activated talisman in disguise. This chunky wooden necklace is meticulously beaded by hand using dark brown micro-macrame cord. There is no need for a clasp closure as the necklace will comfortably slip over the head, making it very easy to put on and take off. Perfect talisman to wear daily.
The length of the necklace is approx. 66 cm (26") and the main stone, Agate, is approx. 2 cm (0.8") wide. Larvikite crystals alternate with black and brown wooden beads along the necklace.
Care: To protect the wooden components from deteriorating, showering / swimming while wearing this necklace is not recommended.
You'll receive this necklace in one of my handmade, luxurious brown reindeer hide draw-string pouches - useful for the safe-keeping of the necklace. This great gift set also arrives gift-wrapped at no extra charge.
CRYSTAL PROPERTIES
AGATE
The oldest good luck amulet. In ancient times Persian magicians were, according to legend, diverting storms with the powers of Agate. Considered a protective stone (especially for travel), said to shield its keeper against dangers. Increases inner stability, enhances personal courage and fosters self-confidence. Grounding and soothing. Balancing stone for one's yin-yang energies.
LARVIKITE (also called Black Labradorite, Norwegian Moonstone)
Repels negative energy and can make you more adaptable to life's situations. It also stimulates inner visions so it's very suited to meditation. Larvikite is also said to connect with nature spirits. On physical level, it is said to be good for renewing and maintaining vitality and youthfulness.
Recently Viewed