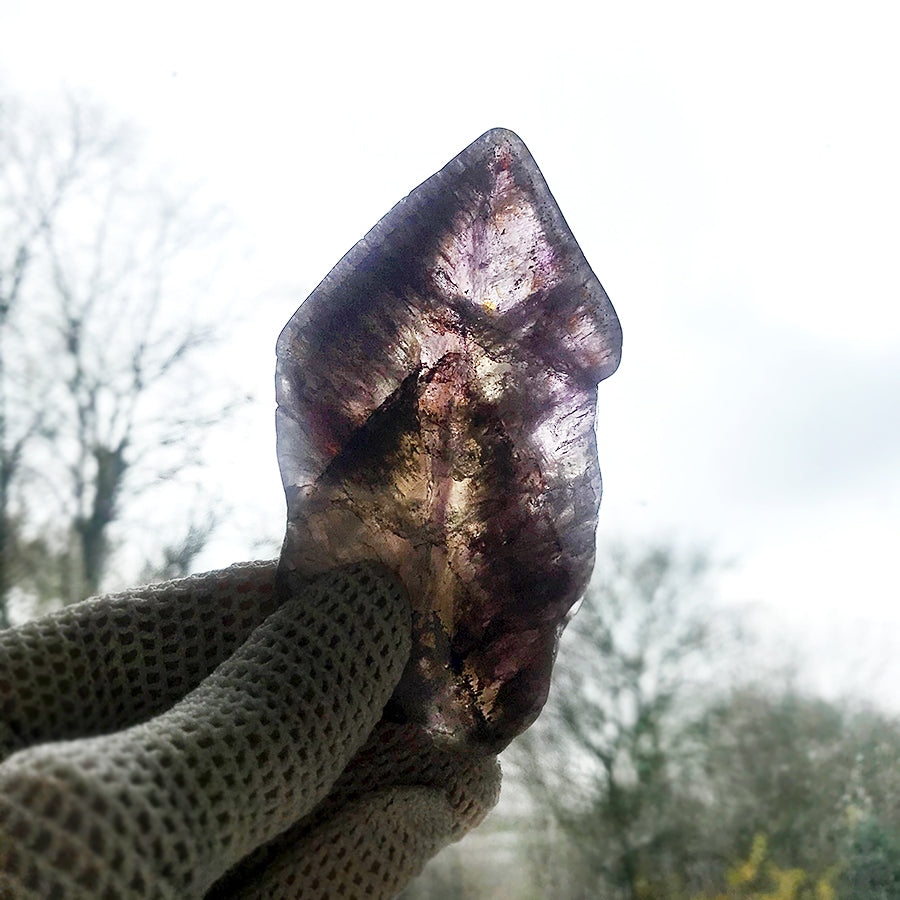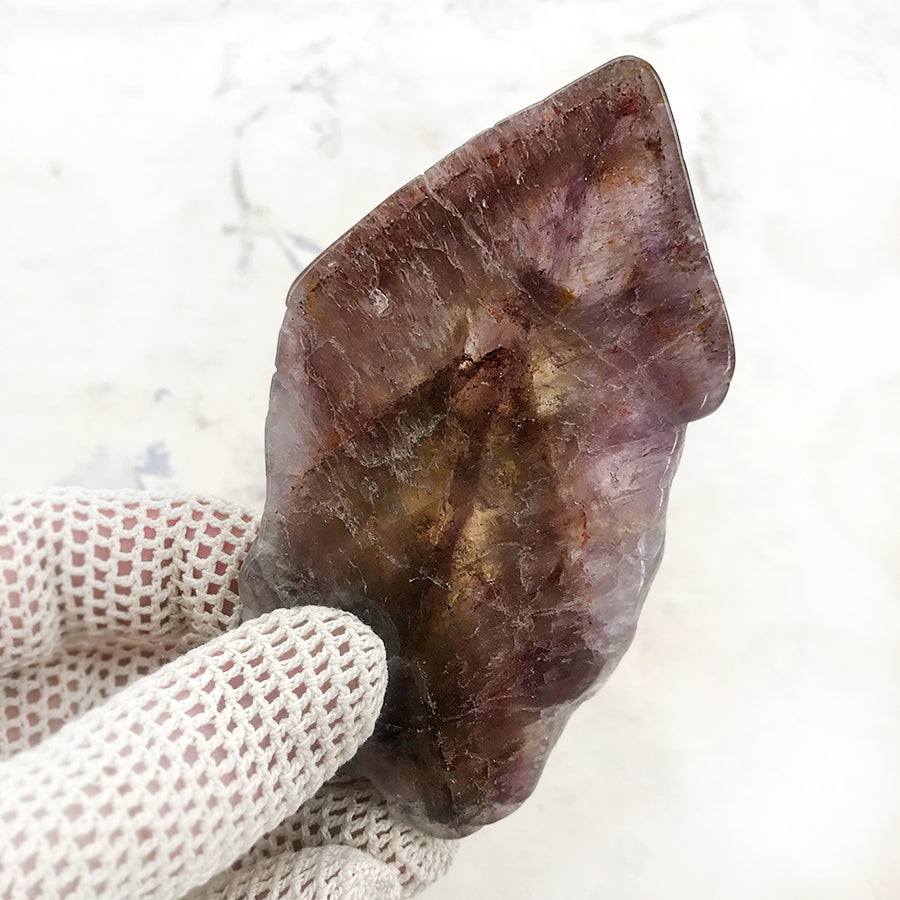 'Super Seven' (Sacred 7) polished crystal slice
A polished Super Seven (aka 'Sacred 7') slice, showing stunning array of colours when held against a light source. Powerful crystal energy to experience and meditate with.

The longest measurement is 9.5 cm (3.7") and the widest approx. 5 cm (2")

You'll receive this crystal treasure in a natural linen drawstring pouch and securely padded and wrapped to protect it on the postal journey. Gift-wrapped at no extra charge.
~
SUPER SEVEN (also known as Sacred 7, Melody's Stone)
Combining the energies of Amethyst, Quartz, Rutile, Goethite, Lepidocrocite, Cacoxenite and Smokey Quartz, this powerful stone facilitates the energy shift to higher consciousness. Purifying, balancing and protective. Aligns all chakras to the highest spiritual vibrations. Connects with highest sources of divine guidance and inspiration. Excellent for developing psychic abilities.
Recently Viewed