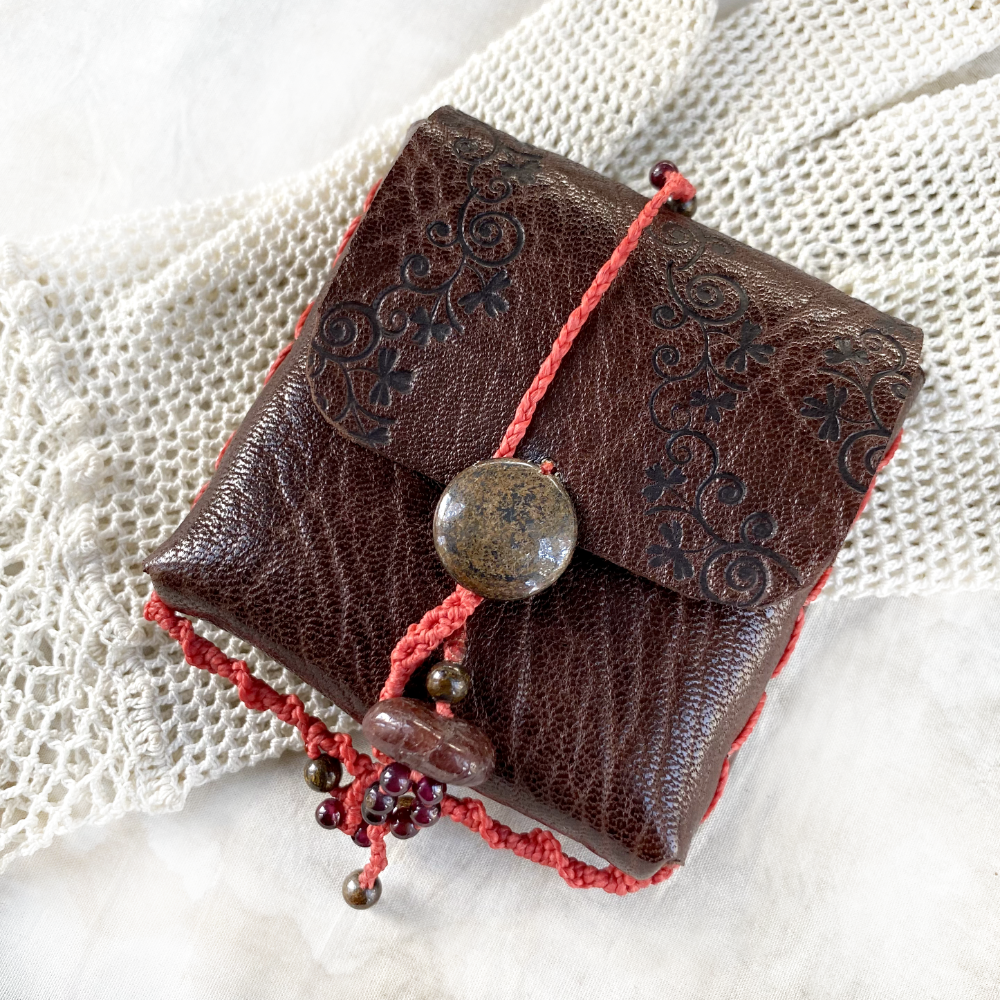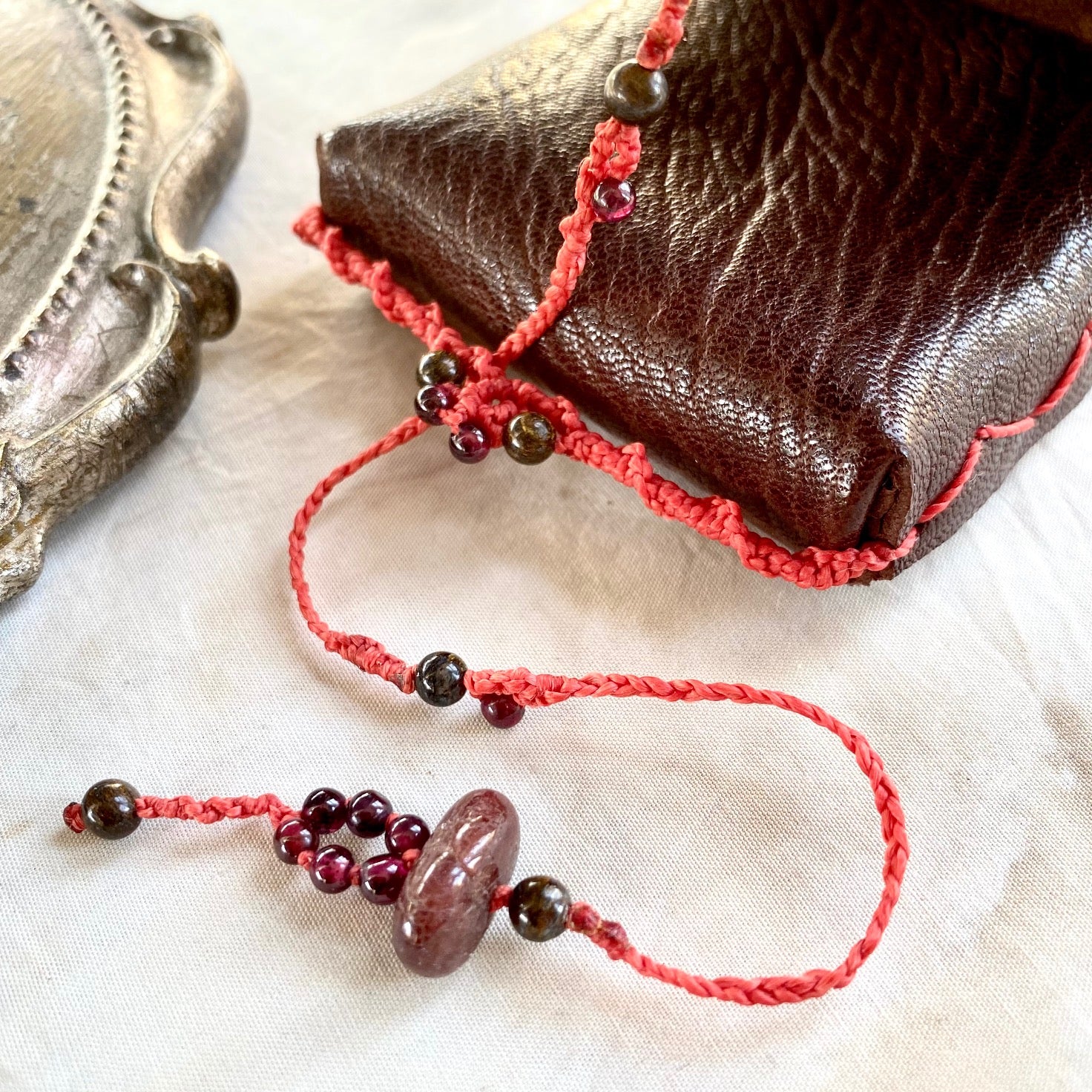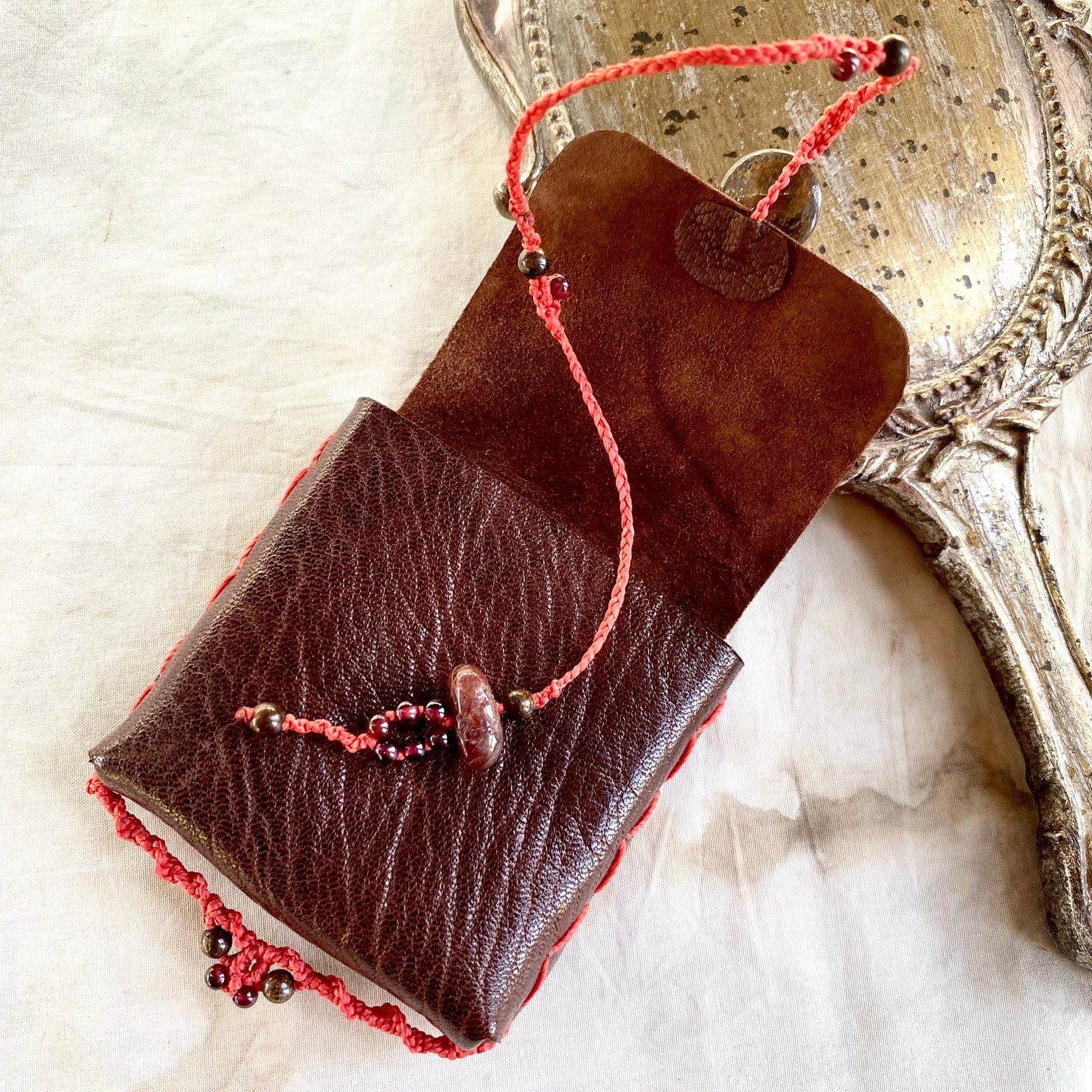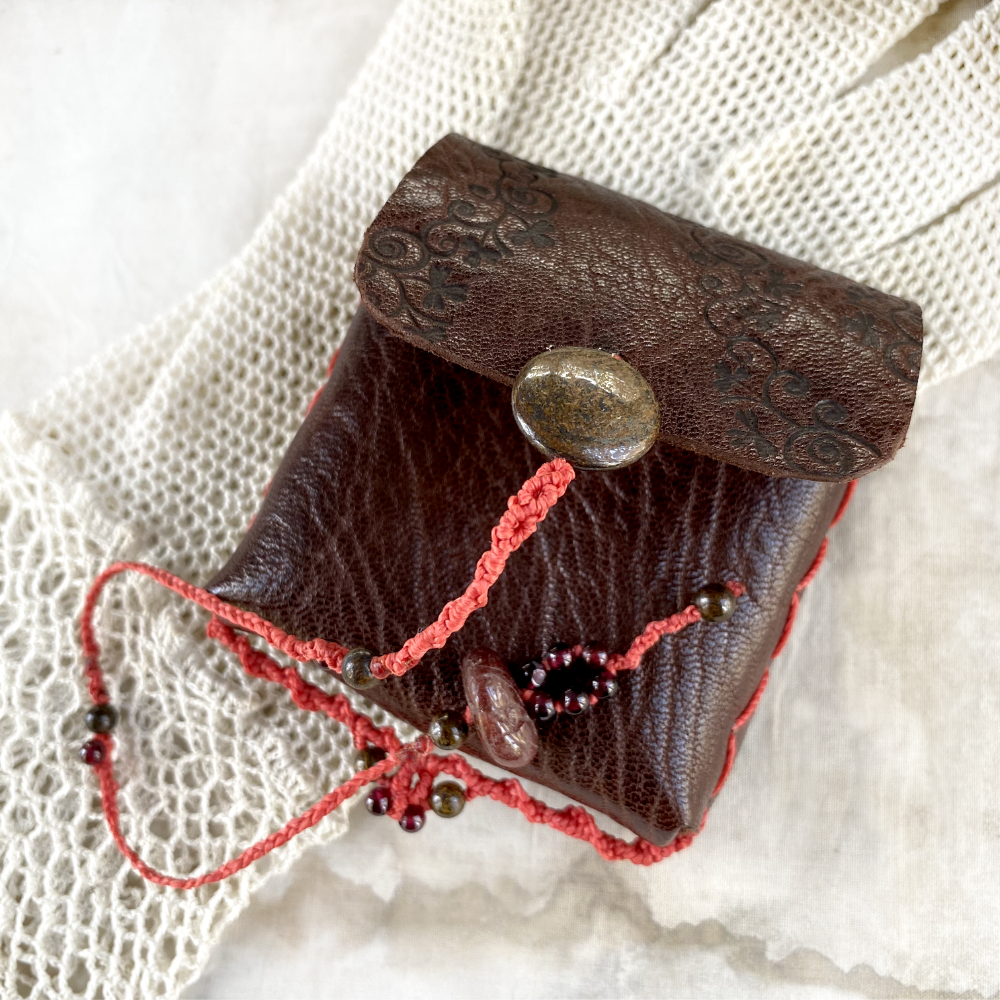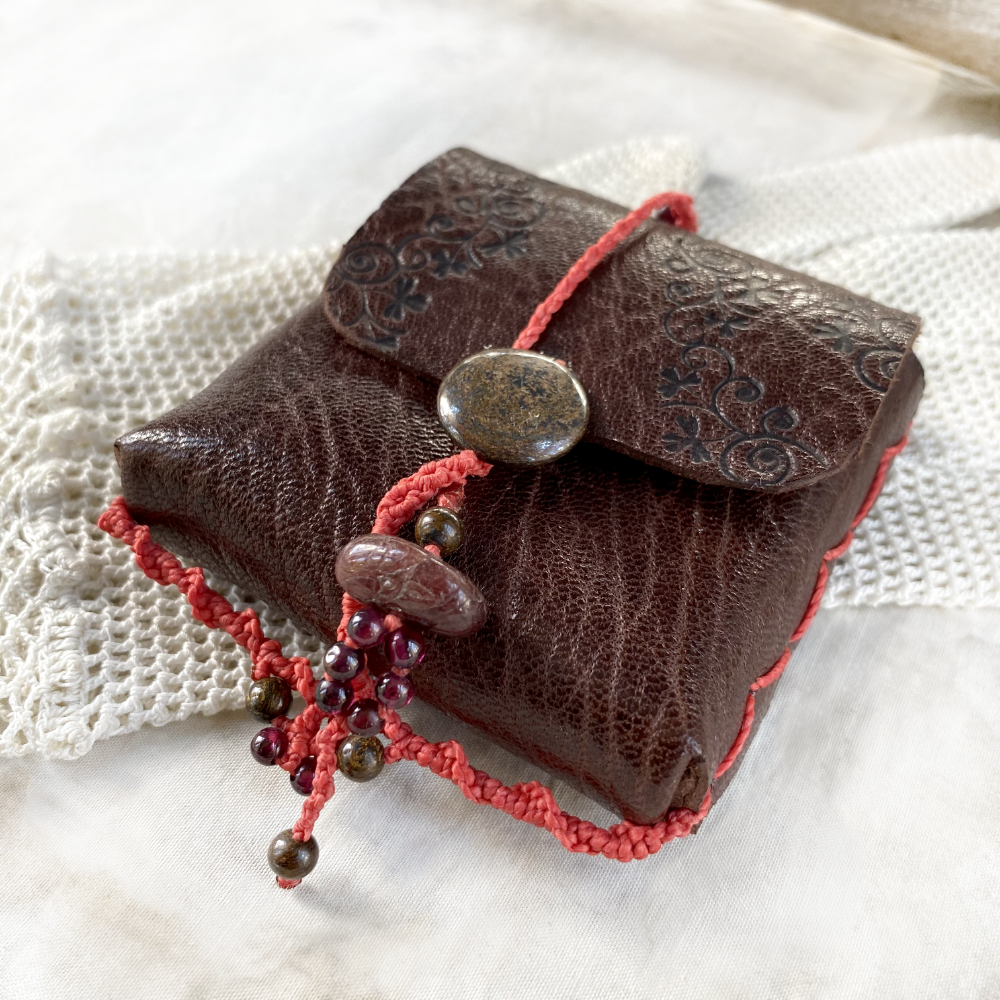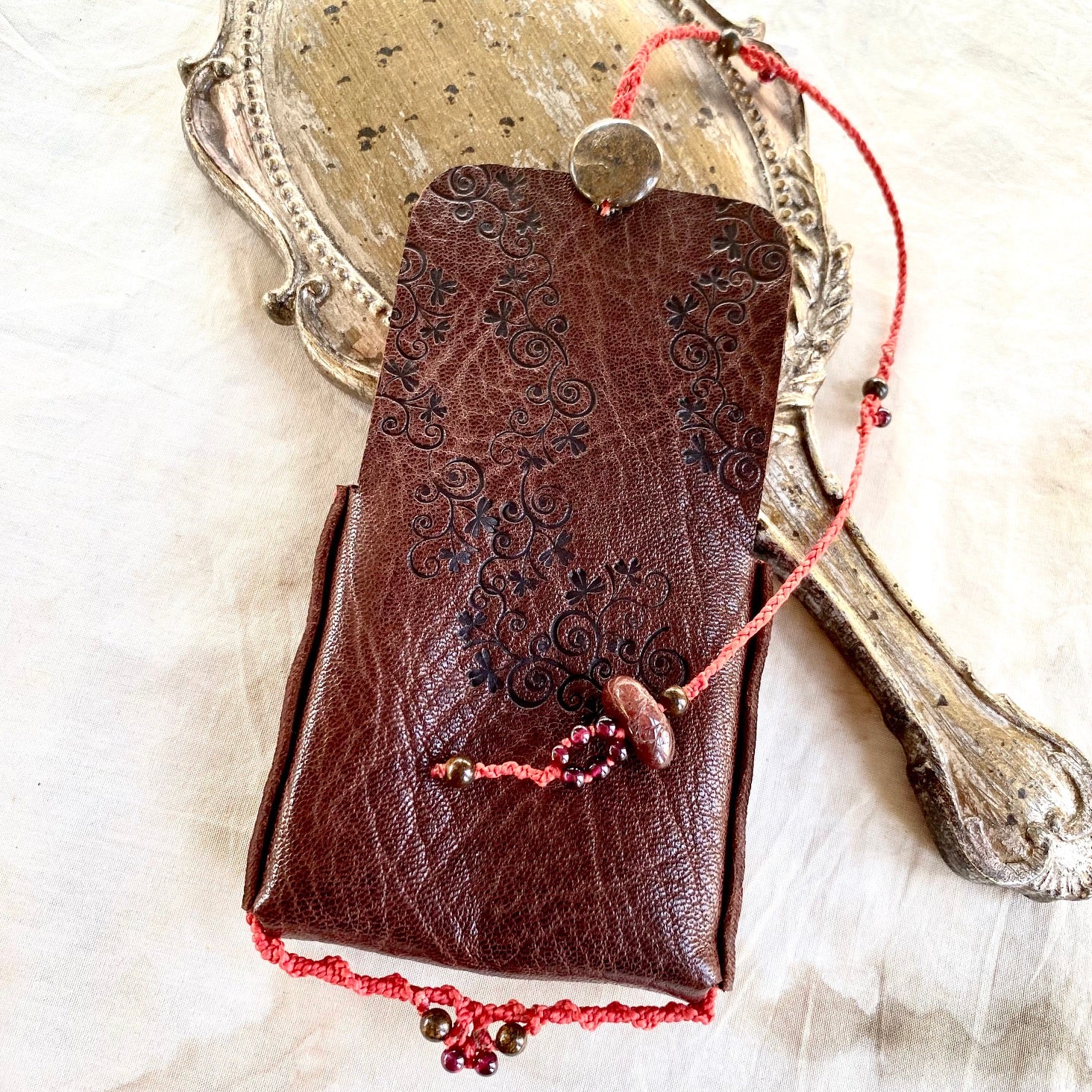 'The Red Thread of Life' ~ leather pouch for tiny treasures
DESCRIPTION
One-of-a-kind, small leather pouch in square shape, a modern take of a tribal style medicine pouch. The freeform decorative floral embossing on the leather is traditionally found on the covers of finely bound antiquarian books. Supple yet sturdy, this 'Wisdom Keeper' is made from high quality vegetable tanned African goat hide. It is the finest traditional, museum standard bookbinding leather, frequently covering the most valuable volumes of literary works in discerning book collections.

The pouch is carefully cut, folded, pierced and stitched by hand with strong waxed thread, with the bottom corners reinforced. The pouch is unlined, showing its natural soft suede inner. The closure consists of a frontal leather flap that rests over the pouch opening, finished with a Bronzite detail and a long knotted and braided strand ending in a crystal 'stopper' detail of Almandine Garnet and Bronzite, that can be slipped under the wrapped cord to secure the pouch close. There is further knotted detailing with red thread joining the bottom corners of the pouch.

This is one-of-a-kind piece with unique detailing. Please expect and enjoy some natural surface markings on the leather which give this pouch a natural, organic feel.

Outer size of the pouch: 7.5 x 8 cm (2.9" x 3.1") / depth 1.5 cm (0.6")
Inner size of the pouch: 6.5 x 7 cm (2.6" x 2.8")
Length of the wrapping cord: 24 cm (9.4")

As a size comparison, this pouch could comfortably carry two standard size 10ml essential oil bottles.
You'll receive this leather pouch gift-wrapped at no extra charge.
Recently Viewed