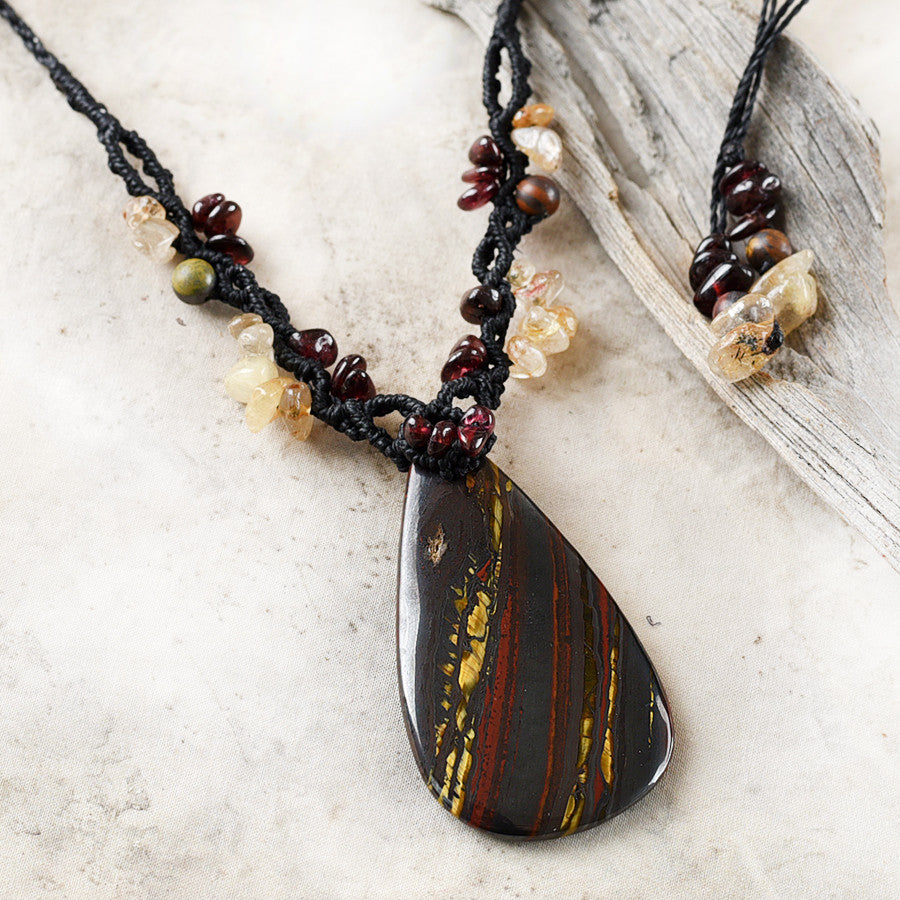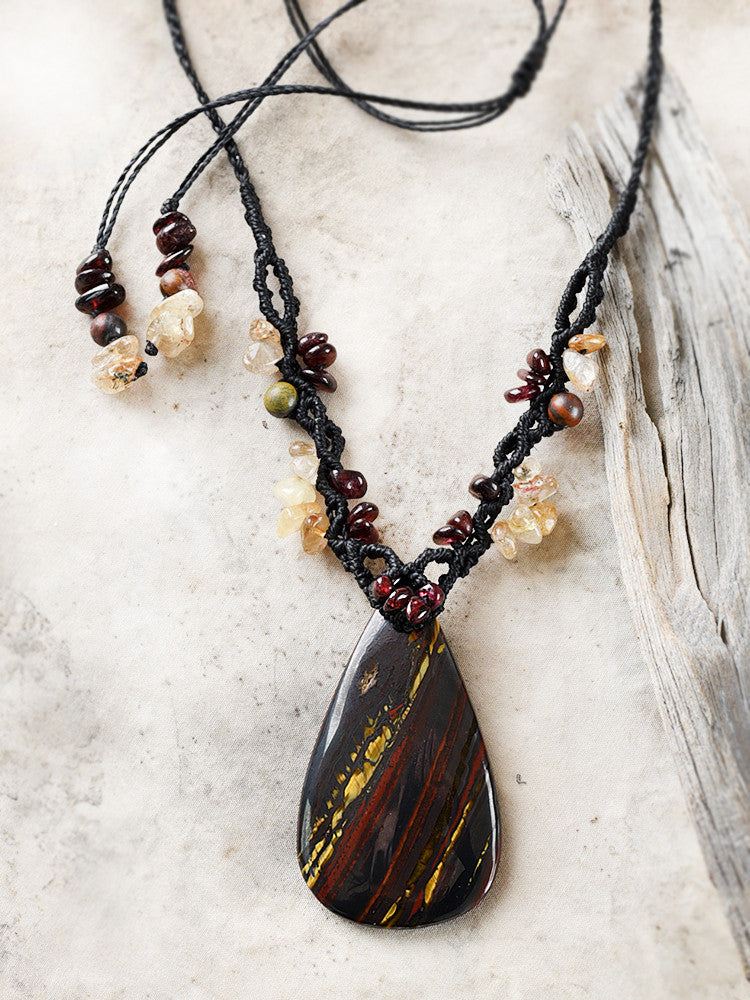 Tiger Iron crystal healing amulet
DESCRIPTION
Crystal healing amulet with smooth, tear-drop shaped Tiger Iron. This is a stunning specimen of this stone, clearly showing the red and golden yellow banding across the surface. The necklace is knotted with blackmicro-macrame cord, strong and durable yet soft and comfortable to wear. The knotwork is highlighted with Almandine Garnet and Gold Rutile Quartz crystals. 
The length of the necklace is adjustable from very short down to solar plexus level. The Tiger Iron is approx. 5.5 cm (2.2") tall and approx. 3 cm (1.2") at its widest.
You'll receive this crystal healing necklace in one of my fabric draw-string pouches, great for the safe-keeping of the necklace. Gift-wrapped at no extra charge.
Read here about how to take care of your natural crystal jewellery.
CRYSTAL PROPERTIES
TIGER IRON
A stone of vitality, confidence and motivation, bringing energy and strength. Beneficial for empaths who may easily feel drained from taking on other people's emotions. A creativity stone that assists in bringing out one's hidden talents.
GOLD RUTILE QUARTZ
A master assistant in self-discovery, a companion in finding one's inner truth, purpose and destiny. Joyful and energising. Thought to offer protection against psychic attacks and helps in opening up to one's Divine strength. Assists in activating one's creativity and manifesting dreams into reality.
ALMANDINE GARNET
Stimulates one's life force. Opens the root chakra while drawing earth energy into the body, helping you to feel secure and centred. Awakens the "inner fire" of creativity. Highly protective stone and a great companion to keep you energised. Excellent good fortune and 'success' stone in both social and career ventures, adding positive vibes both in your personal or business life. Stone of purification and cleansing. Symbolises passionate, devoted love.
Recently Viewed