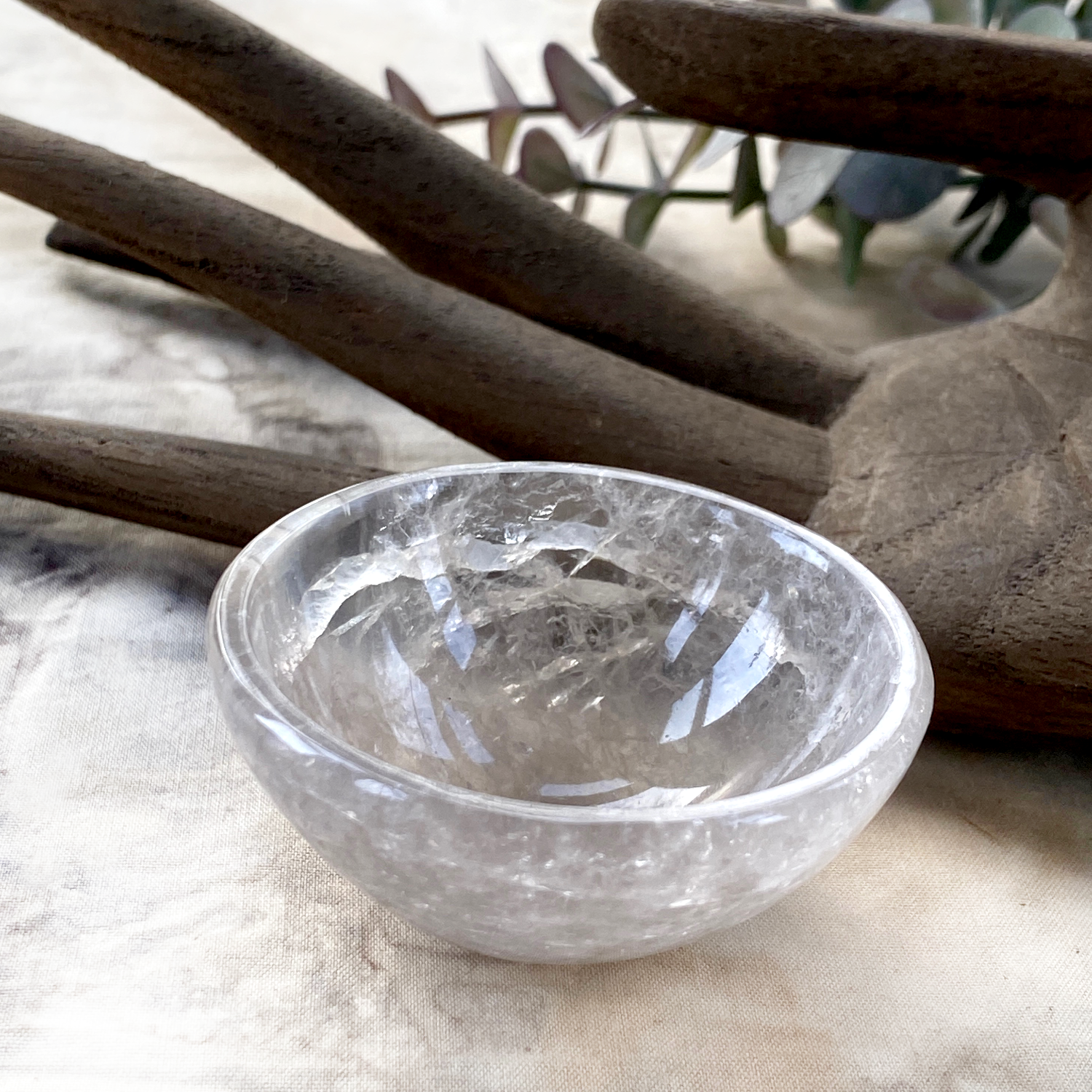 Tiny decorative crystal bowl carved from Smokey Quartz
DESCRIPTION
Lovely little treasure bowl for holding other little treasures, whether a small crystal, a ring, herbs or fragrant oil. Place on your altar or as the centre point on a crystal grid.

This unique crystal bowl is carved from Smokey Quartz and shows some of the characteristic crystalline structure of this beautiful gemstone. You'll receive the exact bowl shown in the photos.
Diameter of the bowl approx. 5 cm (2")
Height of the bowl approx. 2.5 cm (1")
This crystal bowl is sent to you gift-wrapped at no extra charge.

~
SMOKEY QUARTZ
A grounding and calming stone that elevates moods and dissipates negative emotions. "A Stone of Serenity", it is comforting and protective for one's aura. Smokey Quartz is thought to assist in creative endeavours and also in setting personal boundaries. Offers protection against electromagnetic rays. A good healing stone for improving general feeling of well-being. Relieves anxiety and worry, wards off confusion. Shielding crystal to create a calm, safe environment.
Recently Viewed