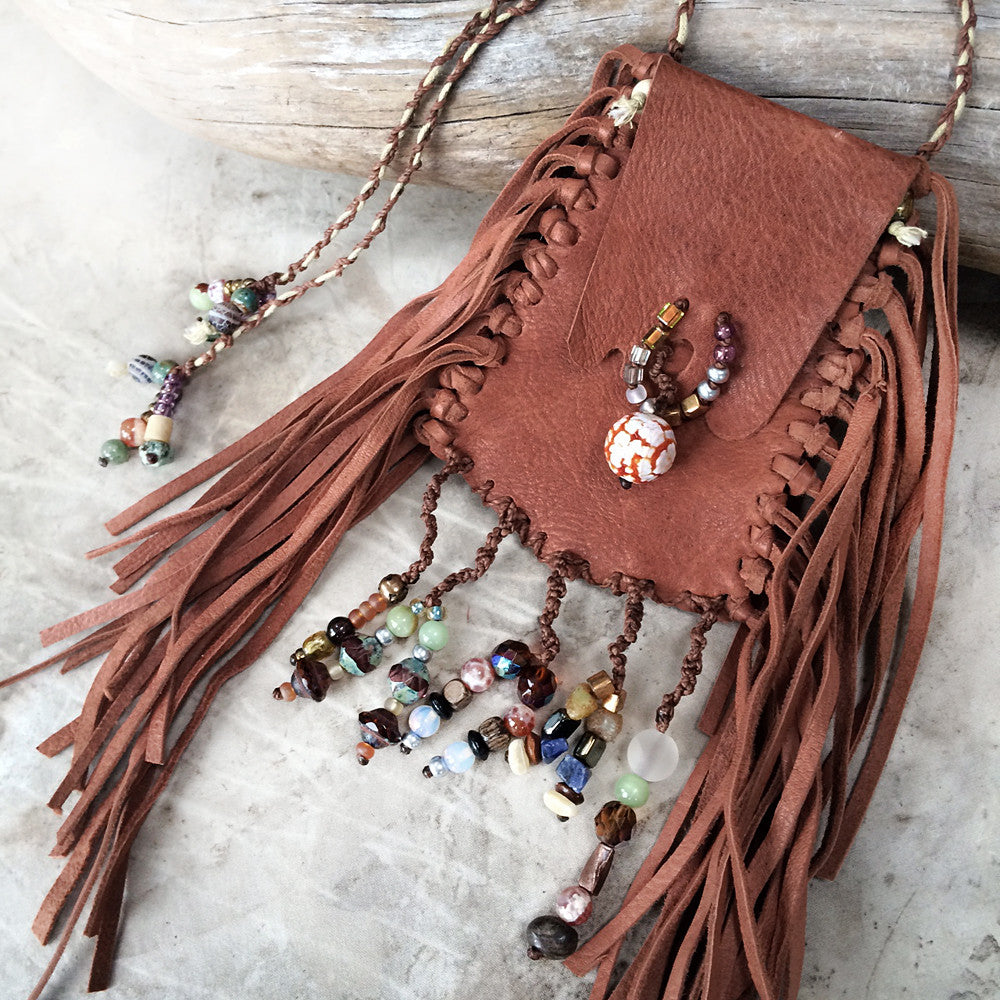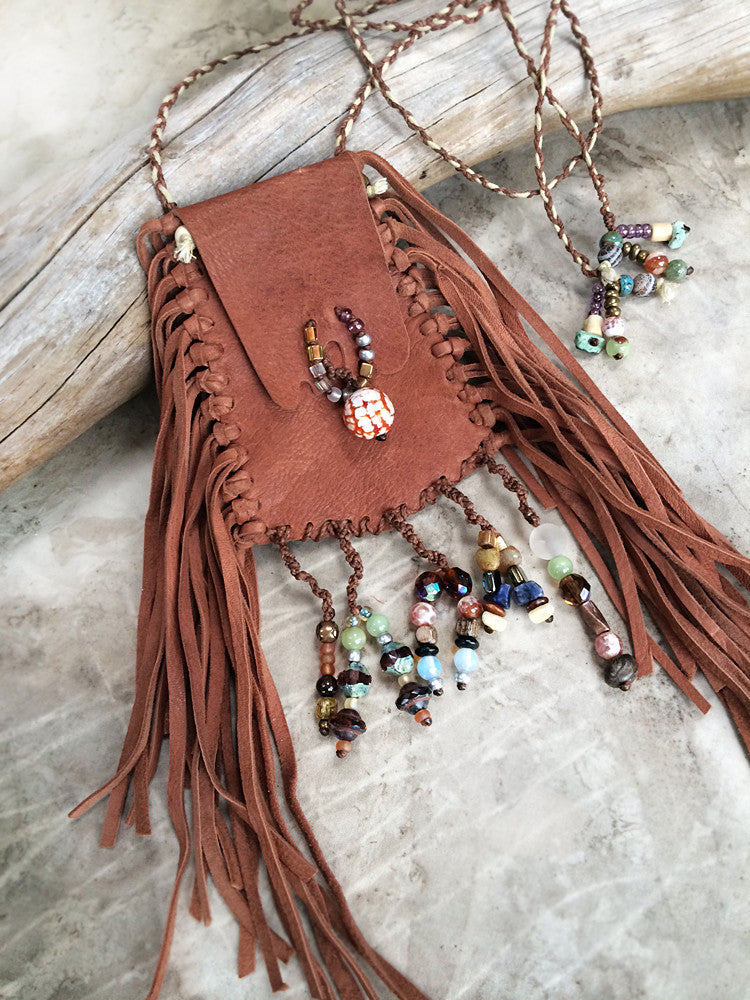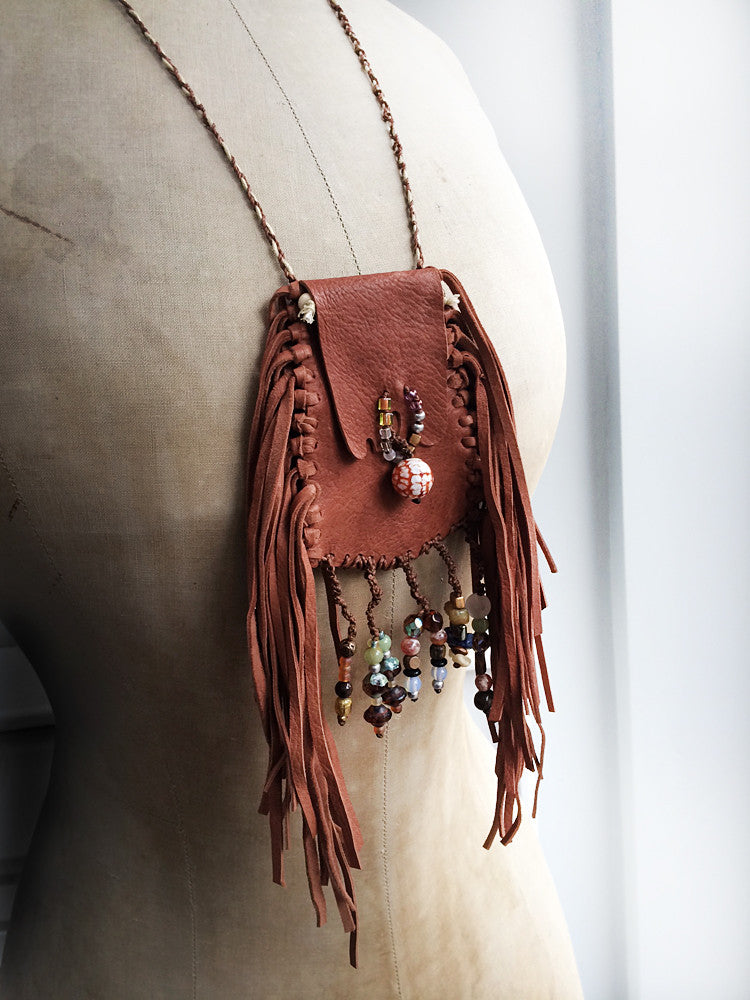 Tribal style brown leather pouch, fully hand-stitched with crystal details
Description
Tribal style wearable Wisdom Keeper in brown reindeer hide - a contemporary take on the native shaman 'medicine pouches'. The braided necklace cord is left open ended - you can tie the pouch to hang at any desired level. Would be suitable for carrying a long thin crystal point or two, or folded piece of paper with written affirmations, or anything similar. The closing toggle button is a faceted Fire Agate.

The story of this pouch originates from a couple of years back, when I was making two similar ones, although in different leather. My daughter asked to make one too, so a joint project emerged. The colourful bead details that she chose (various Czech fire-polished glass beads, seed beads, Moss Agate, Fire Agate, Lapis Lazuli, green Calcite etc.) are a contrast to my usual darker, more subdued choices, so there's a playful, joyful vibe to this one. It's a very tactile pouch to hold, the soft leather fringes flow down like protecting the content of the pouch on both sides.

Do take note of the measurements of this pouch:
- the internal length is 9 cm (3.5")
- the opening of the pouch is 4 cm wide (1.6")
- the internal width at the bottom is 6 cm (2.4")
- the outer length is 9.5 cm (3.7")
- the outer width of the base is 7.5 cm (3")
- the beaded strings dangle down from the base of the pouch 5-7 cm (2"-2.8")
-  the leather fringe on both sides dangles down measured from the top edge of the pouch, approx. 20 cm (8")

You'll receive this one-of-a-kind Wisdom Keeper gift wrapped for no extra charge.
Recently Viewed