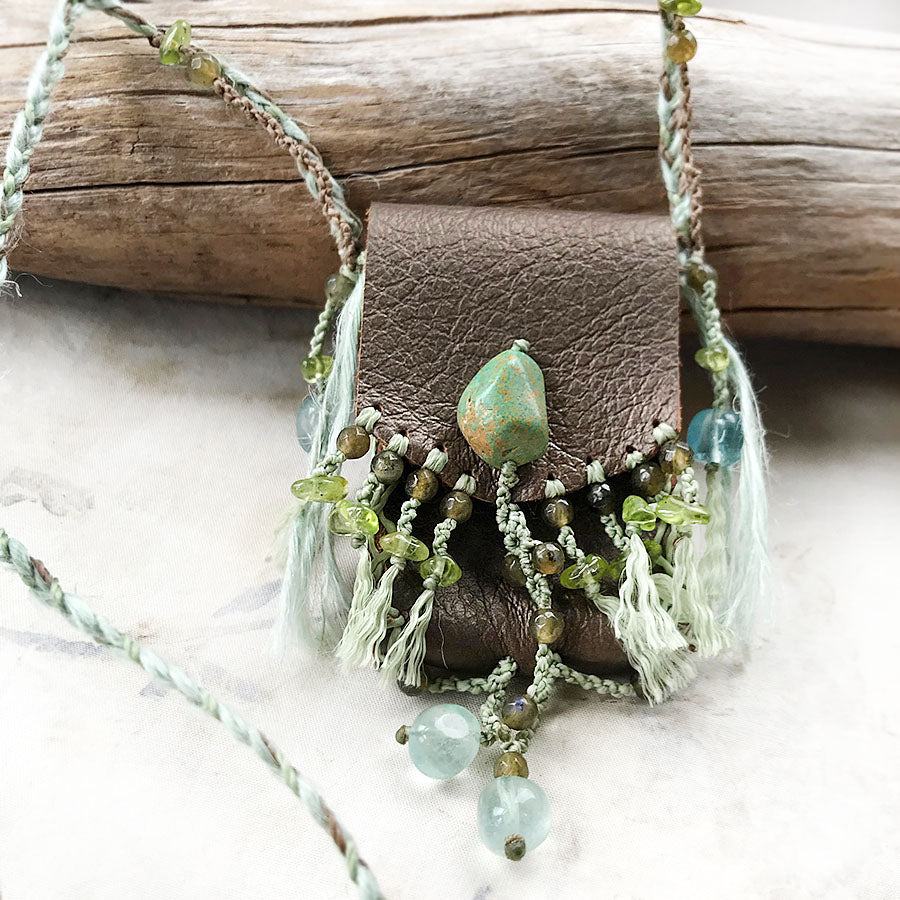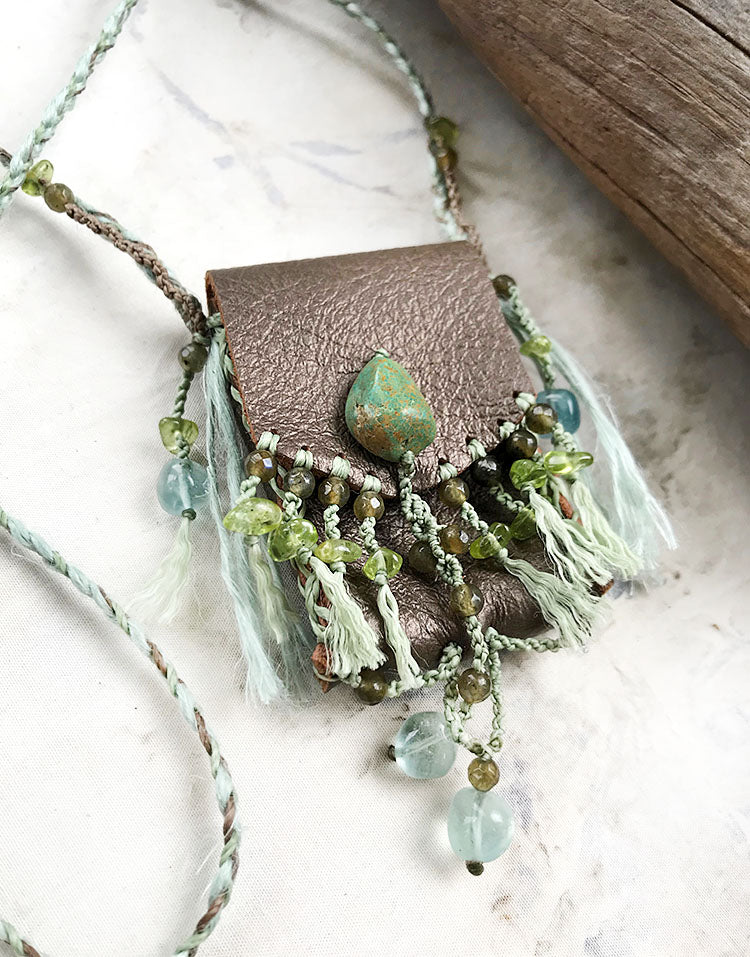 Tribal style leather pouch necklace with crystal detailing
DESCRIPTION
Tribal style wearable Wisdom Keeper necklace pouch in earthy tones with muted brown and pale green - a contemporary take on the native shaman 'medicine bags'. The brown leather's surface texture is slightly embossed and has a subtle matte sheen. The inside of the pouch is not lined but left as natural suede. This pouch would be suitable for carrying a small crystal or two, or a folded piece of paper with written affirmations, or any small talismanic items. The closing toggle button is Fluorite. The decorative detailing consists of Turquoise, Peridot, Labradorite and Fluorite crystals. The necklace braid is a combination of soft, pale green linen yarn, black embroidery silk and pale green micro-macrame cord.

The outer measurements of the pouch are: approx. 6 cm (2.4") tall, 4 cm (1.6") wide, 1 cm (0.4") thick. The necklace braid is set length with an all around measurement of 77 cm (30").

You'll receive this one-of-a-kind Wisdom Keeper necklace pouch gift-wrapped for no extra charge.
Recently Viewed