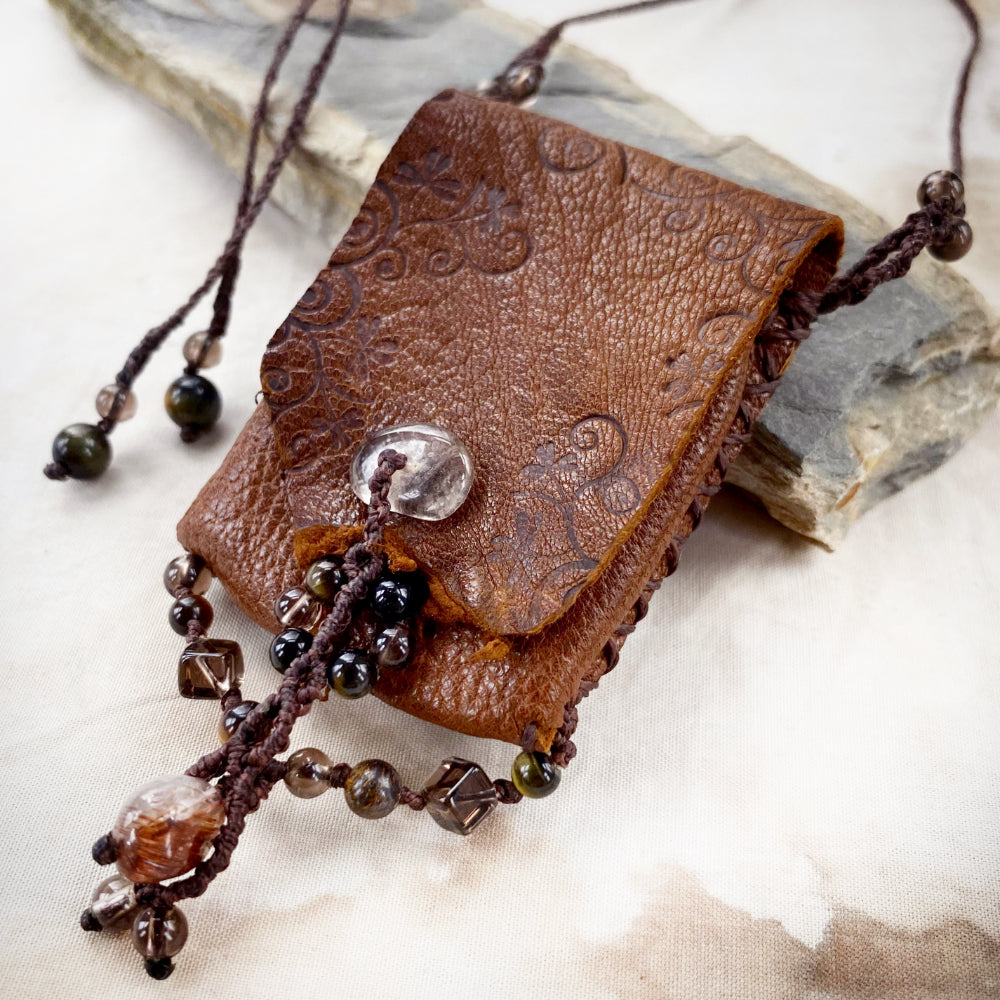 Tribal style leather pouch necklace with crystal detailing
Tribal style wearable Wisdom Keeper necklace pouch with crystal details - a contemporary take on the native shaman 'medicine bags'. The pouch is high quality (vegetable tanned, i.e. chrome-free) reindeer leather from Finnish Lapland. It's stitched by hand with dark brown cord and parts of the leather's surface are slightly embossed with a medieval style floral pattern. The inside is left unlined and is the natural suede side of the leather. This pouch would be suitable for carrying a few smaller crystals or a pendulum - perfect for travelling and having your favourite crystals handy on those longer plane, car or train journeys. You could of course also carry folded notes in this pouch, or any small talismanic items. The frontal flap of the pouch includes a knotted loop through which you can slide the Copper Rutile Quartz crystal that hangs from the base of the pouch. The other crystals adorning this pouch are Smokey Quartz, Hawk Eye, Tiger Eye and Bronzite. 

The approximate outer measurements of the pouch are: 6 cm (2.4") tall, 4 cm (1.6") wide, 1 cm (0.4") depth. The necklace is braided with dark brown micro-macrame cord and its length is adjustable.

You'll receive this one-of-a-kind Wisdom Keeper necklace pouch gift-wrapped for no extra charge. 
Recently Viewed