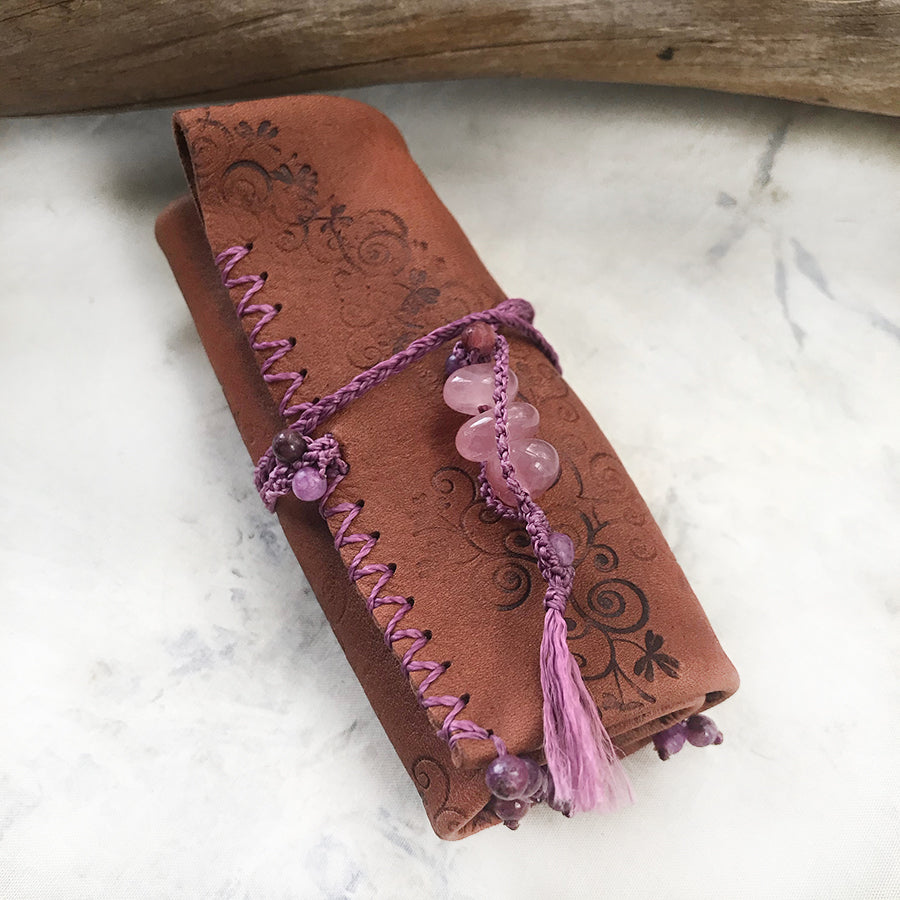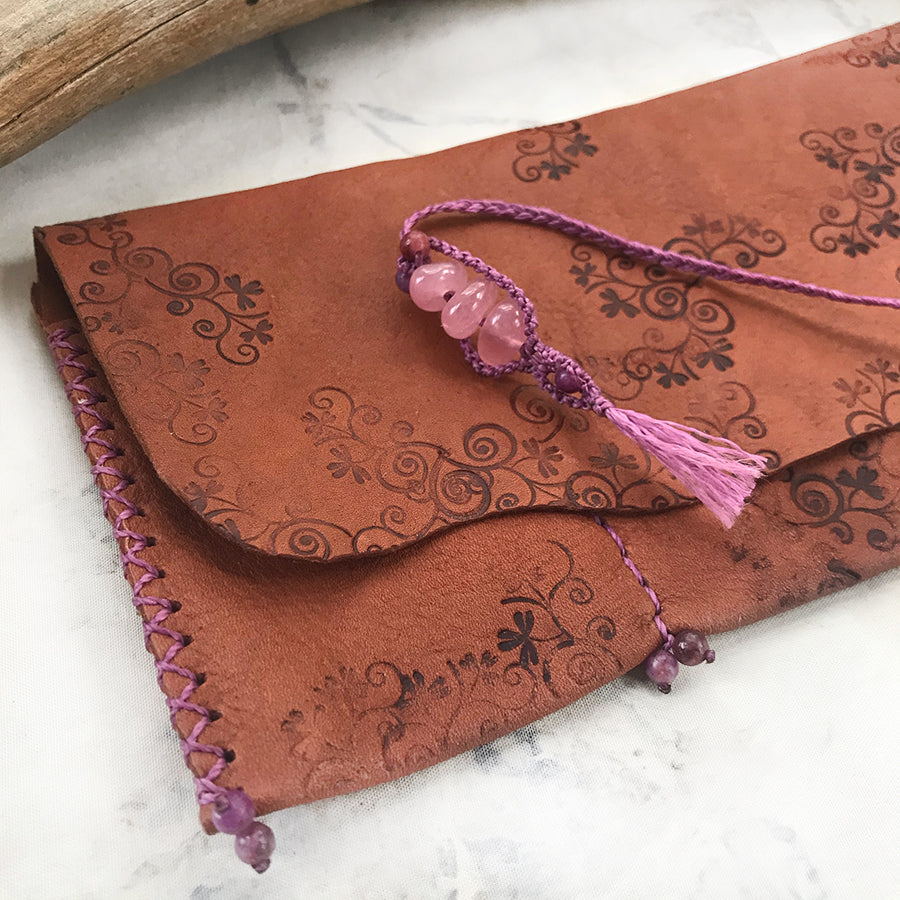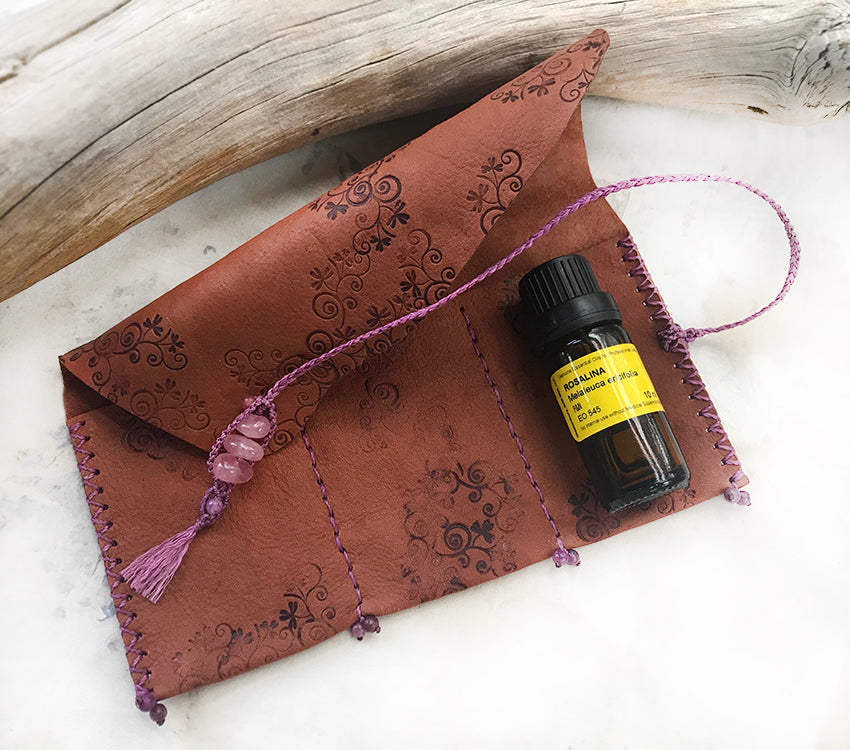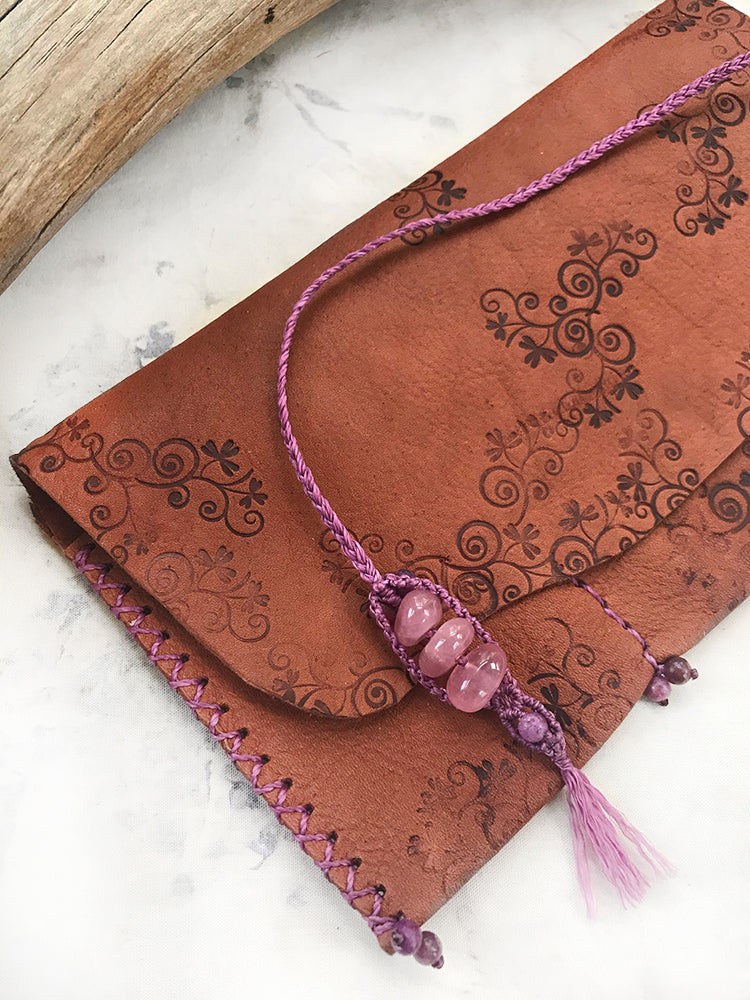 Tribal style leather roll for carrying crystal tools ~ with Rose Quartz toggle
DESCRIPTION
Unusual leather 'tool roll' for travel purposes - perfect size for your main three favourite essential oil bottles, crystals, or sound healing tools such as crystal tuning forks, or other small treasures.

The leather is brown, vegetable-tanned (i.e. chrome-free) high-quality soft reindeer hide from Lapland, and is stitched entirely by hand with strong dark pink micro-macrame cord. The leather is decorated with a freeform embossing using a heated floral brass tool, traditionally used in decorating leather covered books. The base of the tool roll is decorated with small Lepidolite crystals, and the closing toggle stone in this tool roll is a trio of 'Mada Rose', the naturally dark pink variety of Rose Quartz.
Each pocket is 5 cm (2") wide and when the cover flap is closed, the roll is approx. 10 cm (4") in height. When empty and rolled close, the width is approx. 5 cm (2"). To hold the roll close, the braided string wraps around the roll and then your slip the Rose Quartz toggle under the braid. If you carry three bottles of essential oils, this pouch closes into a 'triangular' shape, secured neatly with the wrap-around cord.

You'll receive this Wisdom Keeper gift-wrapped for no extra charge.

Please note that the essential oil bottle in the photo is for illustration purposes only and is not included in the purchase.
Recently Viewed