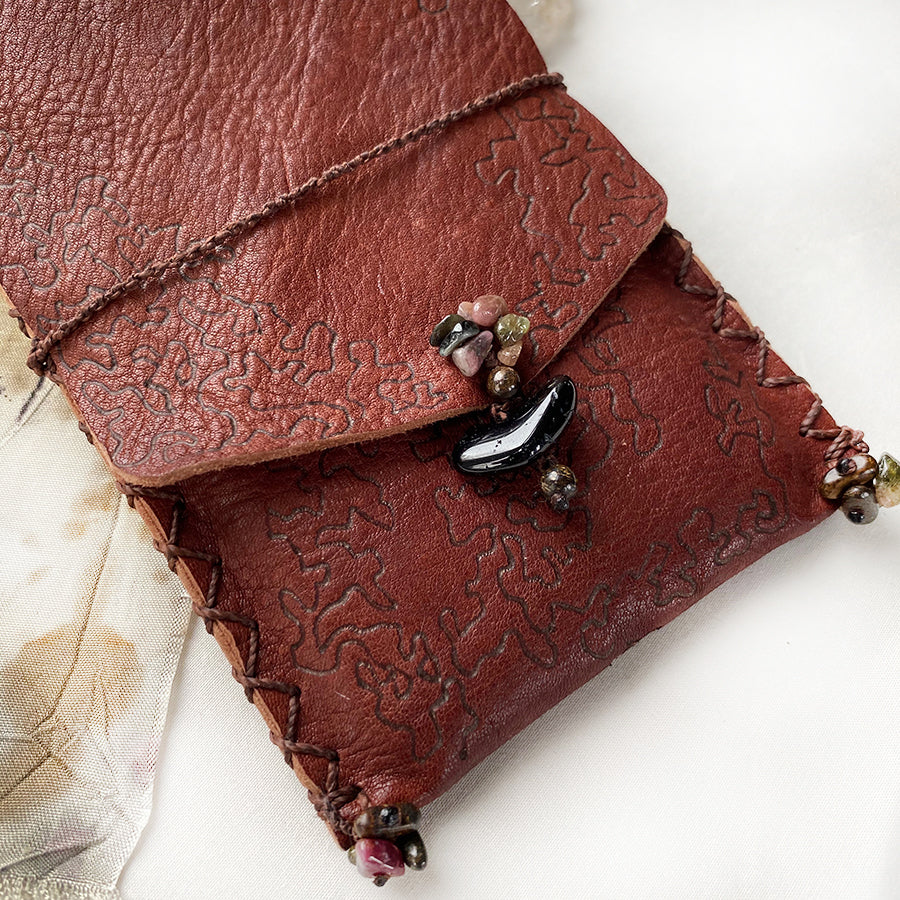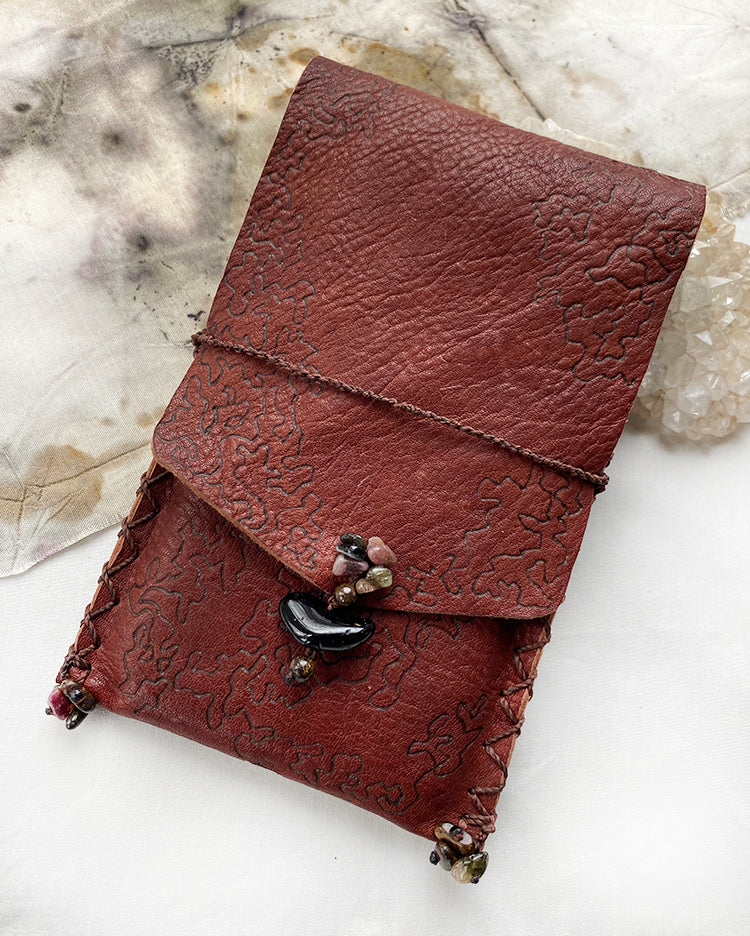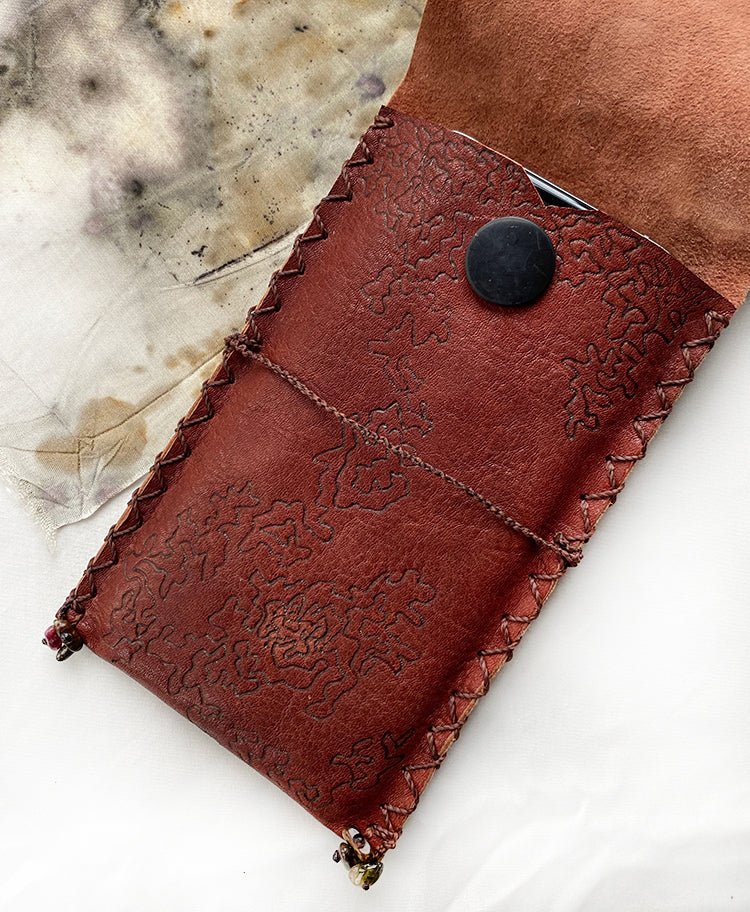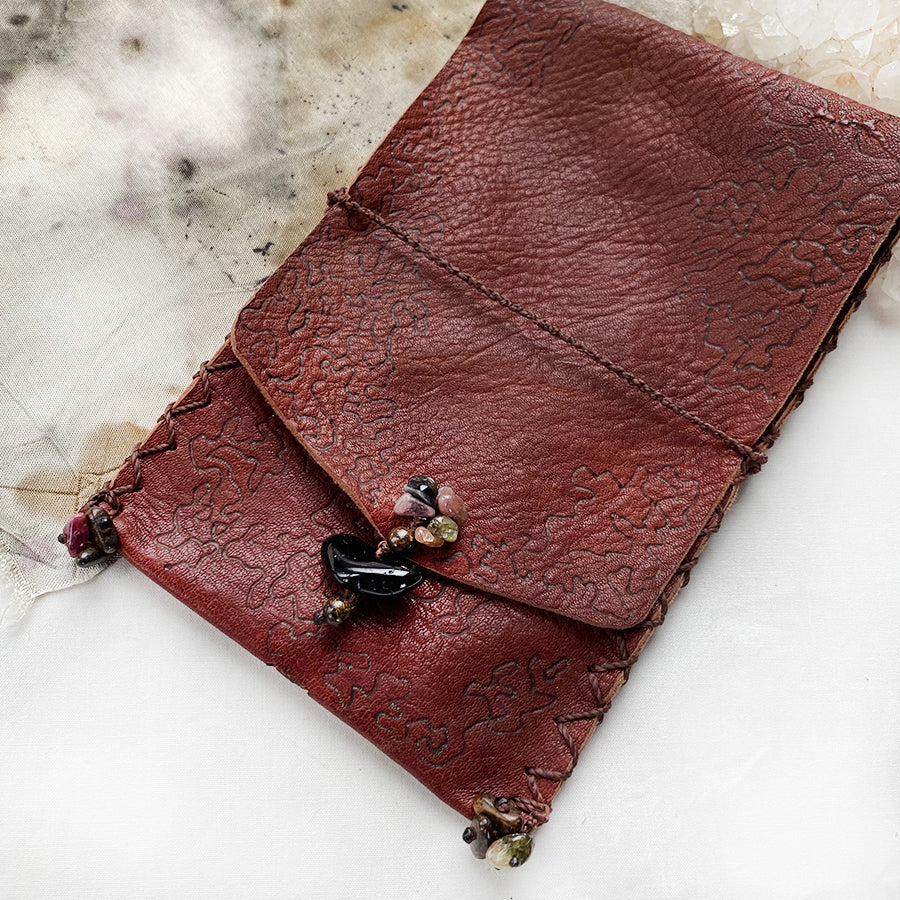 Tribal style leather sleeve for cards, crystals or phone
DESCRIPTION
Soft, tactile, unusual accessory to protect what your want to carry with you, whether a suitably sized phone, a pack of tarot cards or similar. Inspired by native tribal style and ancient shamans' medicine pouches. If you wish to have a specifically measured pouch instead, send me a message.

This 'Wisdom Keeper' is made from unlined, vegetable tanned Lapland reindeer hide. The leather is embossed with dark markings, reminiscent of map topography. The sleeve has no closure but a large frontal leather flap which you can slip under the knotted closure strand to secure it close. The frontal flap is finished with a Black Tourmaline crystal. The two base corners of the sleeve are decorated with Tourmaline and Bronzite crystals. Under the cover flap, near the opening of the sleeve, is a round slice of Shungite, also combatting the EMF. There is also a hole at the base of the sleeve through which a charger lead can be attached if need be, while keeping the phone inside the sleeve.
The outer measurements of the sleeve are 15 x 9 cm (6" x 3.5").
The internal measurements are 14.5 x 8 (6" x 3")
You'll receive this Wisdom keeper gift-wrapped at no extra charge.
Recently Viewed