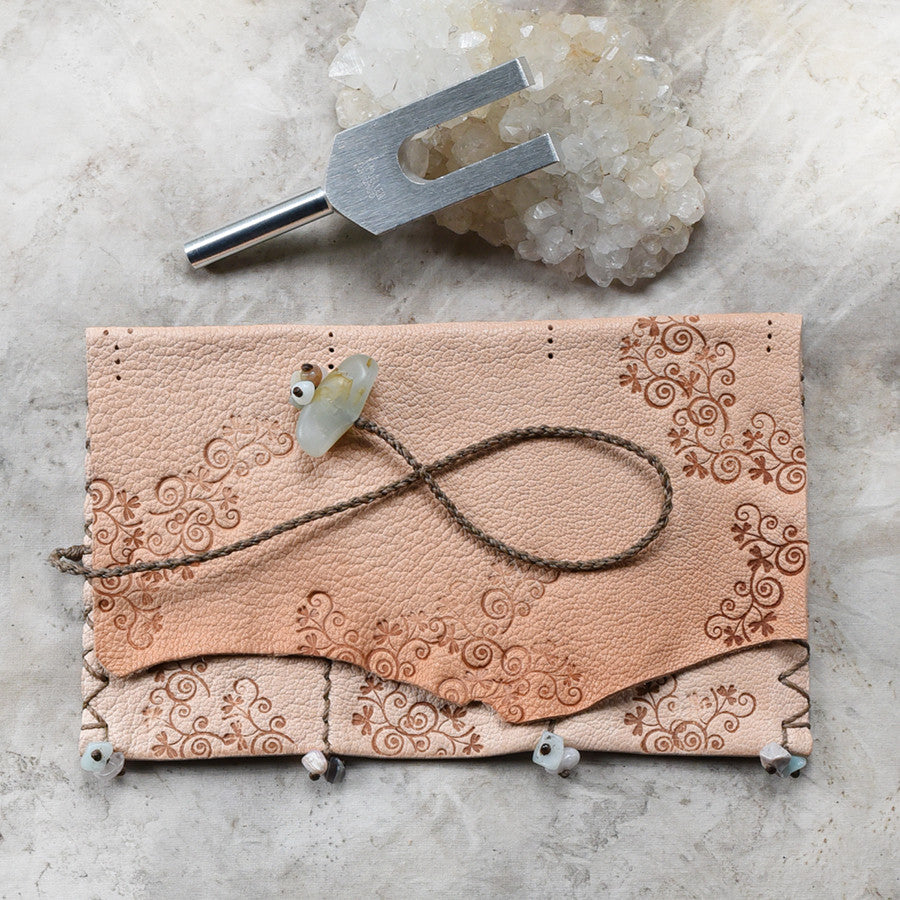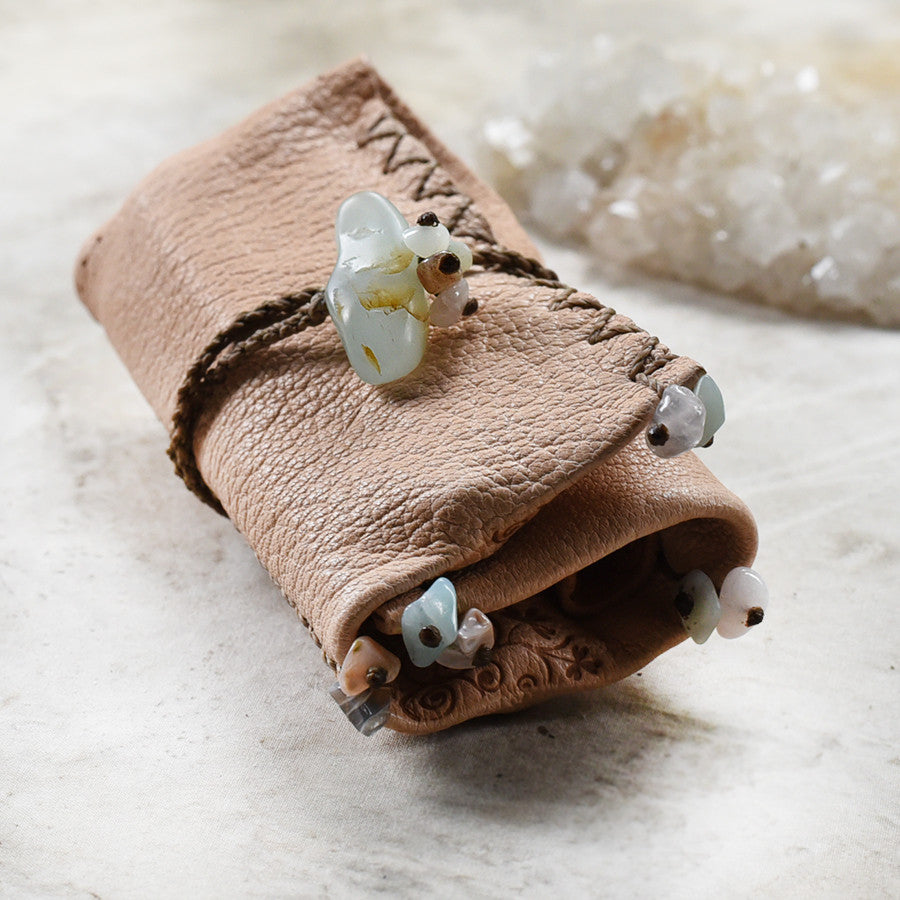 Tribal style three-pocket leather roll for carrying crystal tools ~ with Aquamarine toggle
Description
A couple of years back I made myself a little 'tool roll' for travel purposes when I wanted something beautiful to carry my crystal tuning fork and a couple of Quartz points safe and protected. It has been so useful that I always intended to offer a few for those who might also find them delightful accessories...
Measured specifically for crystal tuning forks, but this three pocket leather roll can of course accommodate just crystals as well. The leather is high-quality vegetable tanned (i.e. chrome-free) soft reindeer hide from Lapland, and is stitched entirely by hand with strong brown micro-macrame cord. I've decorated the leather with a traditional technique often used in bookbinding, called 'blind-tooling' which means creating decorative marks on leather with a heated brass tool (some call this 'embossing').

Each pocket is 5 cm (2") wide and when the cover flap is closed, the roll is 10 cm (4") in height. When the rolled close, the width is approx. 6.5 cm (2.5") and the braided brown string goes around the roll twice. Please do note that if you store something very bulky inside each three pocket, the roll closes slightly more awkwardly.

The base of the tool roll is decorated with various small crystals, and the closing toggle stone in this tool roll is Aquamarine. You'll receive this Wisdom Keeper gift-wrapped for no extra charge.

Please note that the crystal tuning fork and any crystals in the photos are for illustration purposes only and are not for sale.
Recently Viewed