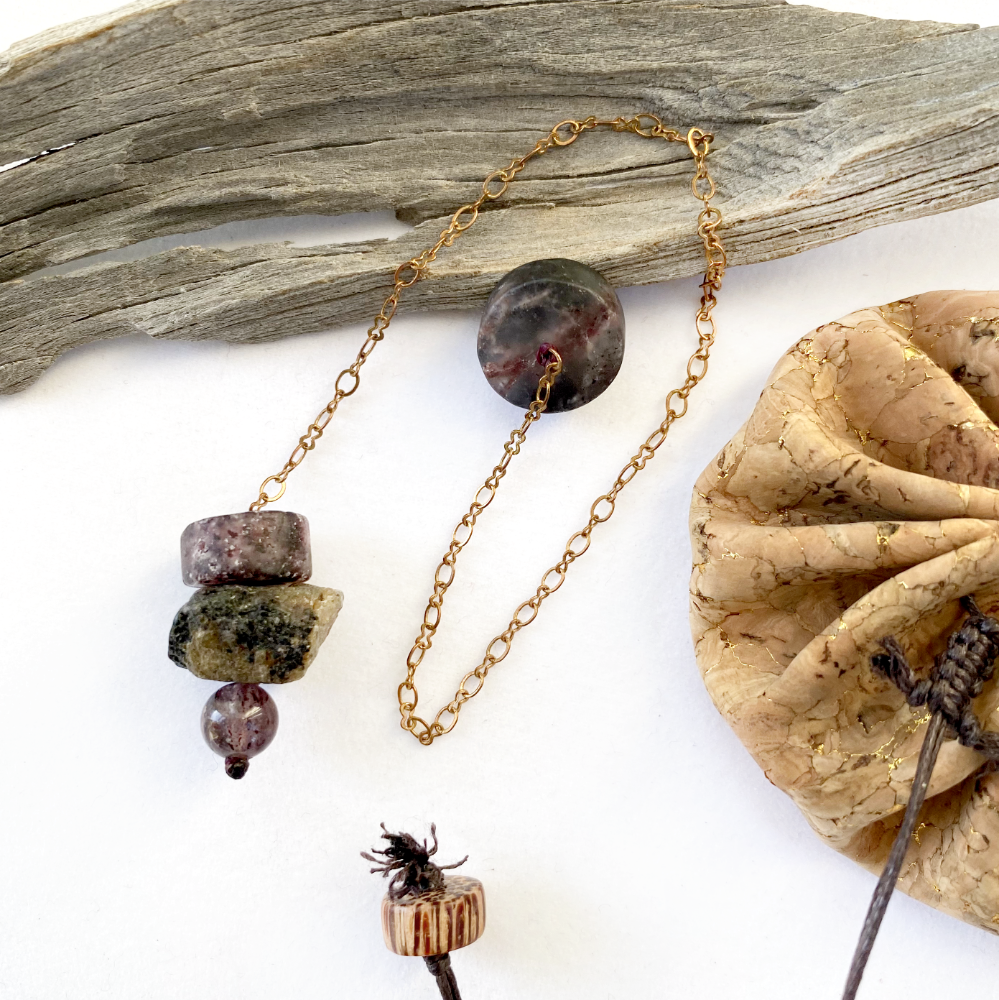 Unique crystal pendulum with pure copper chain
DESCRIPTION
Unusual crystal pendulum dowser combining a cairn of Lodolite, rough Sapphire and Lepidocrosite in Quartz with Lodolite handle. Perfect if you're looking for a uniquely original, personal pendulum to connect with your own energy for maximum results.
The chain is solid, pure copper which is a great energy conductor. The chain is 20 cm (8") long. The Lodolite handle has a diameter of approx. 1.5 cm (0.6") and the pendulum cairn is approx. 2.5 cm (1") tall.
This one-of-a-kind dowser comes in a 'vegan leather' (cork) drawstring pouch with a wooden bead stopper. When not in use, the dowser can be stored in this pouch for safekeeping. This is a handy small size so that you can easily take it with you wherever you go. The pouch has a diameter of 6.5 cm (2.5") - measured when empty and closed.
You'll receive this crystal treasure securely wrapped and gift-wrapped at no extra charge.


Recently Viewed