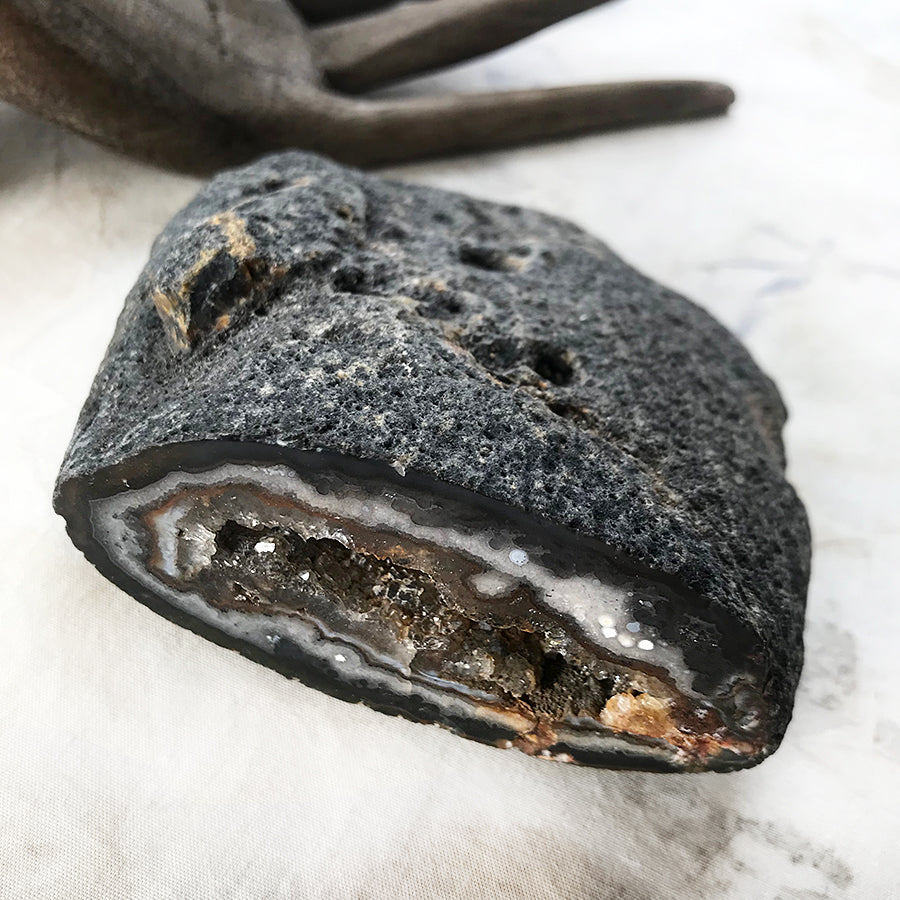 Agate Geode
Agate Geode in an unusual natural shape with a polished opening to show off the beautiful inner patterning.
Dimensions: 7.5 x 3.5 cm (3" x 1.4") open end, 9 cm (3.5") closed end width
Weight: 373 g (13 oz)
You'll receive this crystal treasure securely padded and wrapped to protect it on the postal journey. Gift-wrapped at no extra charge.
~
AGATE
The oldest good luck amulet. In ancient times Persian magicians were, according to legend, diverting storms with the powers of Agate. Considered a protective stone (especially for travel), said to shield its keeper against dangers. Increases inner stability, enhances personal courage and fosters self-confidence. Grounding and soothing. Balancing stone for one's energy system to experience oneness instead of duality. 
Agate Geode: Calms and strengthens body and mind. Soothing, instilling one with courage. Enhances creativity and stimulates the intellect. Great for increasing one's sense of self-worth and self-acceptance. Protective, grounding, purifying. Wonderful healing support for anything to do with feminine energies.
Recently Viewed