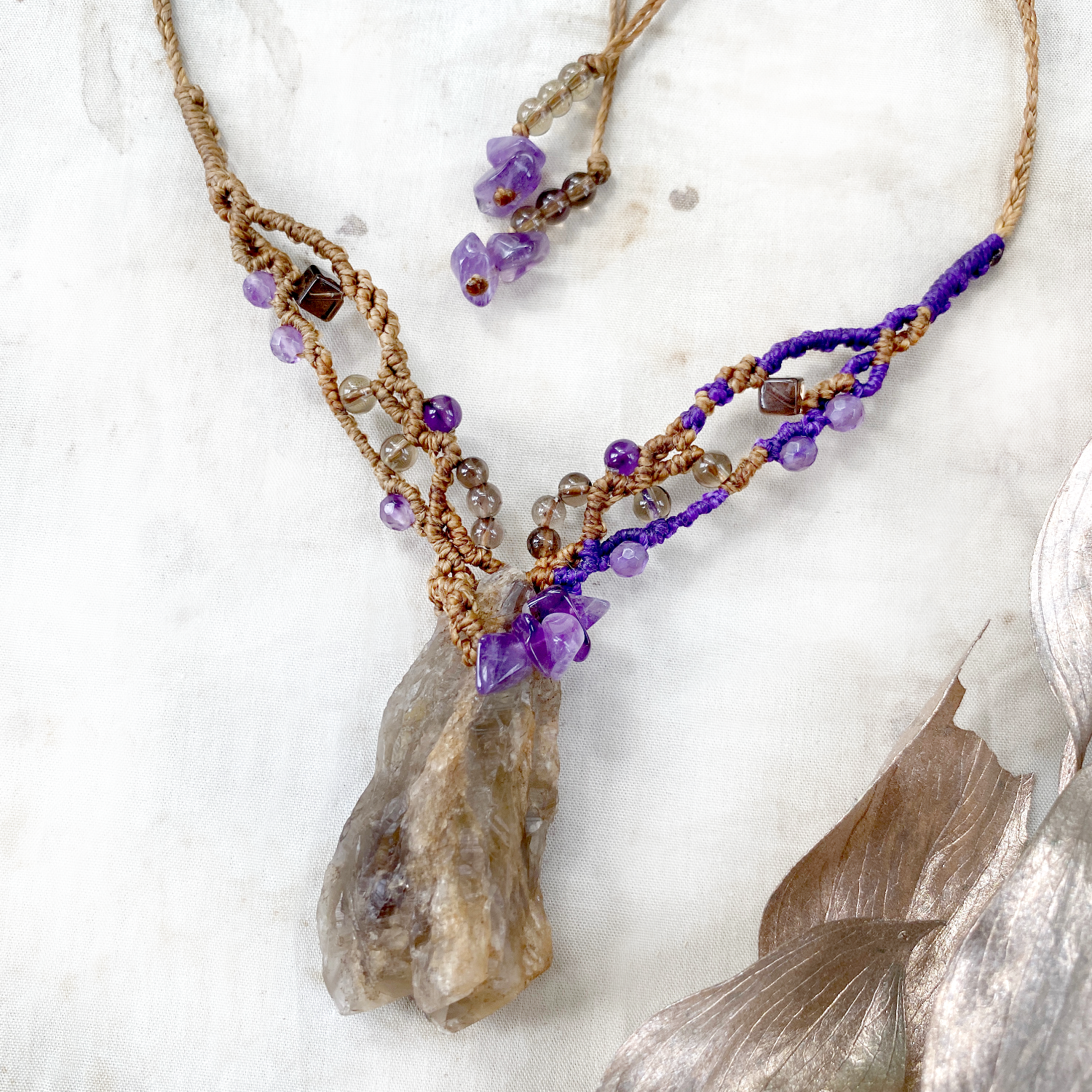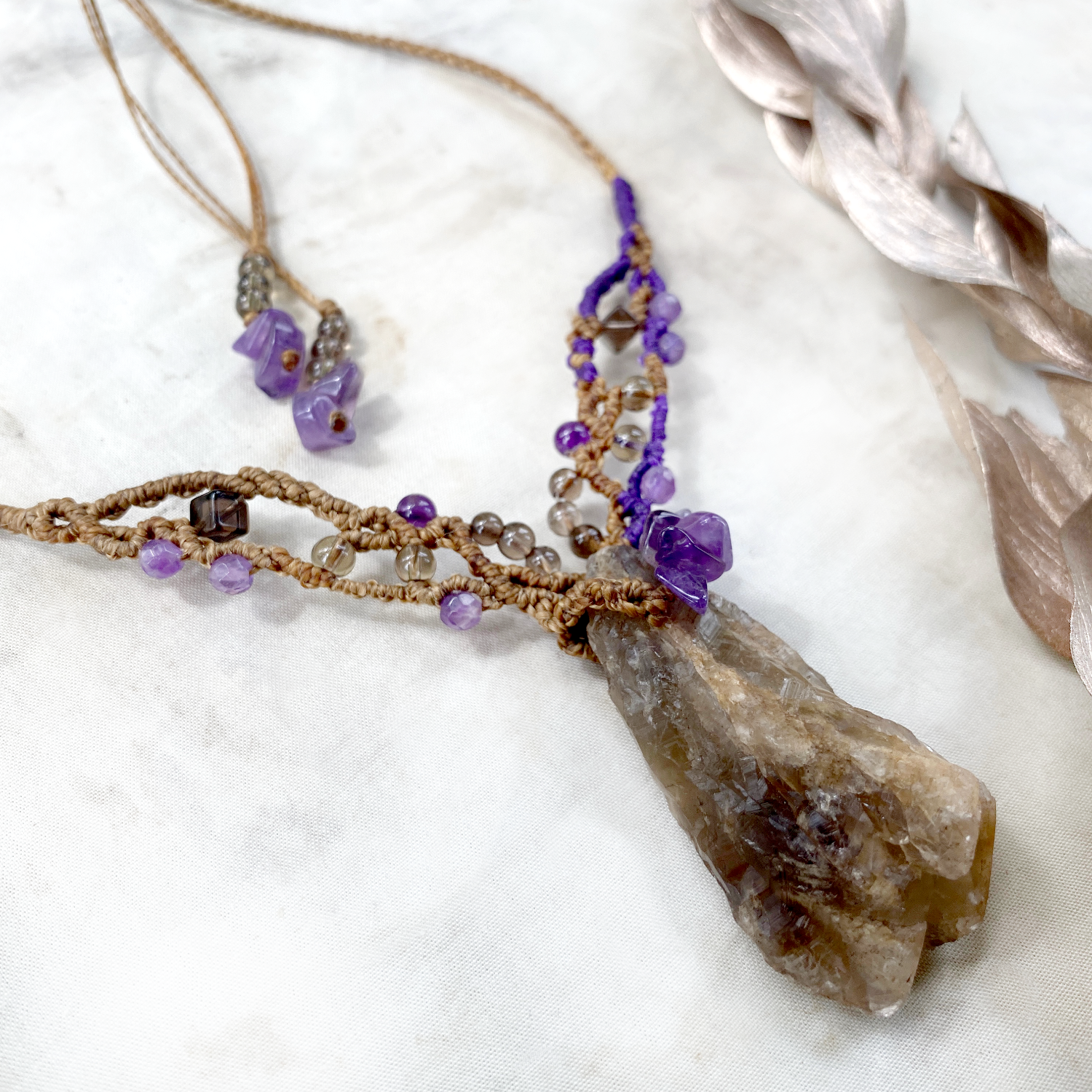 'Winged Heart' ~ raw Smokey Quartz crystal healing amulet
DESCRIPTION
Crystal healing amulet with natural raw Smokey Quartz crystal, opaque and gemmy, subtly dividing into two points. The necklace is knotted with a combination of golden brown and bright purple micro-macrame cords in an asymmetrical pattern, ie. more purple on one side and more brown on the other. The intricate lace-like pattern is accented with small Amethyst and Smokey Quartz crystals, both smooth and faceted. The necklace cord ends are also highlighted with matching crystals.
The length of the necklace is adjustable from very short down to solar plexus level. The Smokey Quartz is approx. 5 cm (2") tall and 2.5 cm (1") at its widest.
There are no metals in this necklace so would be particularly suitable for those with metal allergy or sensitivity, for energy workers and those who simply prefer not to wear metal.
You'll receive this crystal healing necklace in one of Spirit Carrier's fabric draw-string pouches, great for the safe-keeping of the necklace. Gift-wrapped at no extra charge.

Read here how to take care of your crystal jewellery.
CRYSTAL PROPERTIES
SMOKEY QUARTZ
A grounding and calming stone that elevates moods and dissipates negative emotions. "A Stone of Serenity", it is comforting and protective for one's aura. Smokey Quartz is thought to assist in creative endeavours and also in setting personal boundaries. Offers protection against electromagnetic rays. A good healing stone for improving general feeling of well-being. Relieves anxiety and worry, wards off confusion. Shielding crystal to create a calm, safe environment.

AMETHYST
Instils inner peace, promotes self-discovery and aids in relaxation. Associated with the crown chakra, known as a "stone of balance" and positive transformation. Thought to increase spiritual awareness and psychic abilities, initiating higher knowing and greater understanding. Helps in assimilating new ideas and manifesting thoughts into action. Symbolises a connection to the Divine. A well-known support stone for those wanting to break old patterns to create a new, harmonious life.
Recently Viewed