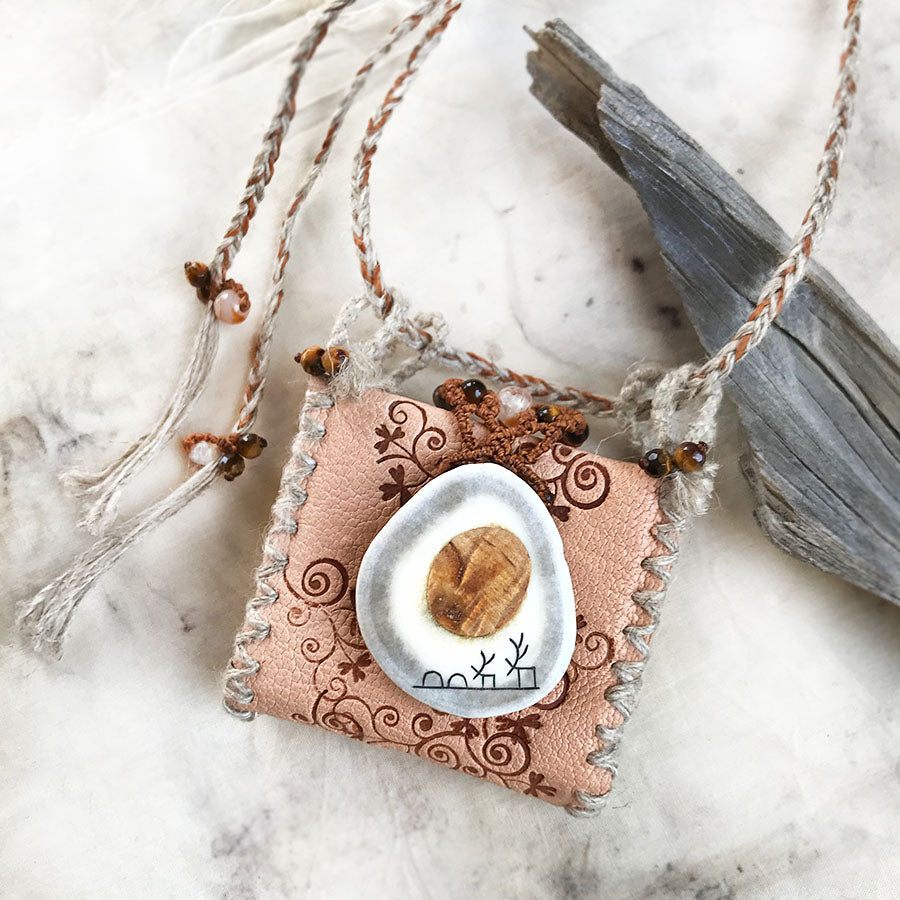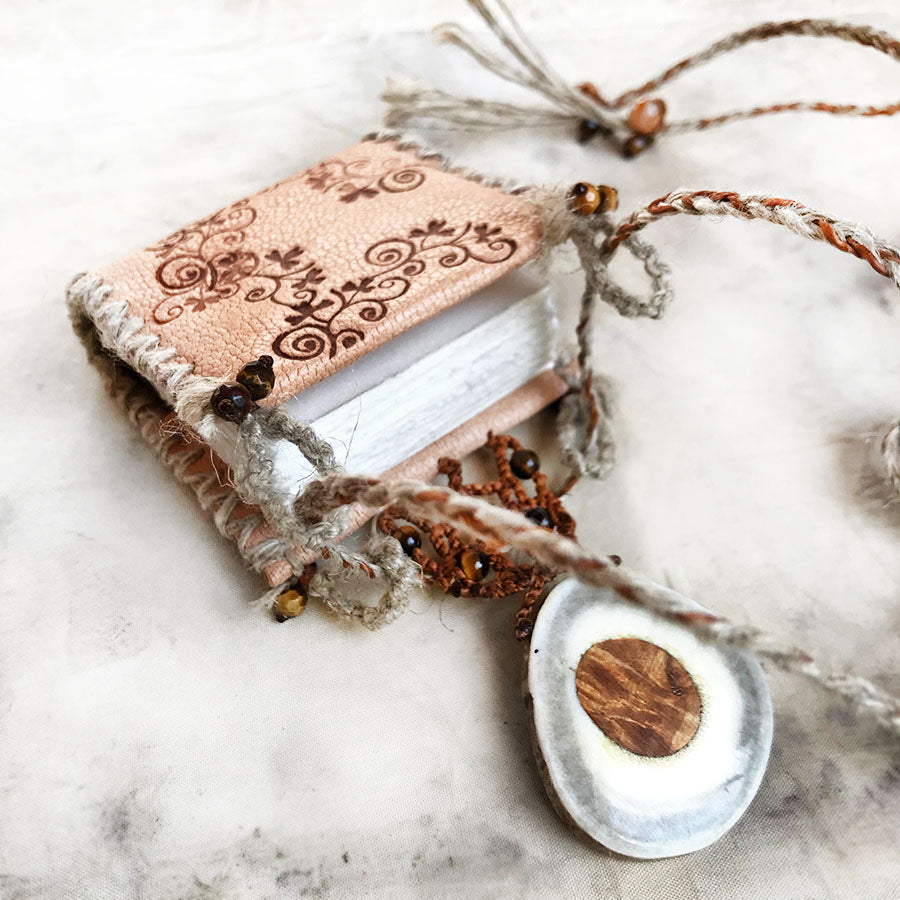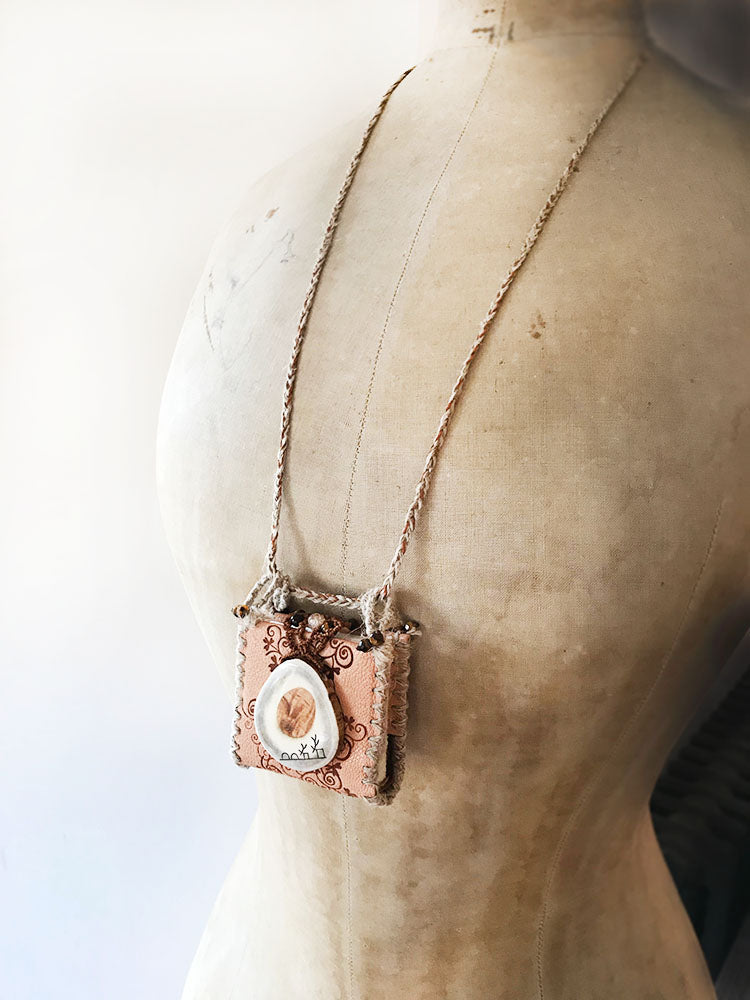 'Wisdom Keeper' wearable miniature book (necklace)
DESCRIPTION
This is a tiny little book, meticulously bound by hand, starting from the cutting and folding of the archival acid-free paper that forms the pages of the book. The top and the base of the hand-stitched pages (or 'head' and 'tail' in bookbinding language) are protected by intricate structural sewing with thin silk thread. The book has a leather-lined spine and covers lined with decorative paper - and it is then slipped into the outer leather sleeve that's embossed with a traditional floral bookbinding brass tool. There is a decorative slice of reindeer antler* from the Finnish Lapland acting as the visual closure for the book. It attaches to the book with some intricate knotting and small Tiger Eye and Carnelian crystals. The necklace braid is a combination of organic, un-bleached linen and reddish brown micro-macrame cord. It is a long open braid, the ends of which you can tie as you wish, whether you want the book to hang lower or higher. The necklace braid slides through the four linen loops, one in each corner of the book sleeve - loosening the braid allows you to open the book for writing or drawing. Or you can even choose to slip off the necklace braid altogether - or even remove the book from its sleeve, if you prefer.
The page size inside the book is 5 x 4.5 cm (2" x 1.8")
There are 128 pages (64 leaves) of plain white, un-lined 100 gsm acid-free paper. 
Maybe this unique book will inspire you to write down everything that's longing to be put into words... or maybe you'll sketch the world onto these tiny pages and make this book an artwork of your own.
You'll receive this Wisdom Keeper securely wrapped for its postal journey, and gift-wrapped at no extra charge.

*reindeer drop their antlers every year before growing new ones again, this material is collected from such stock.
Recently Viewed