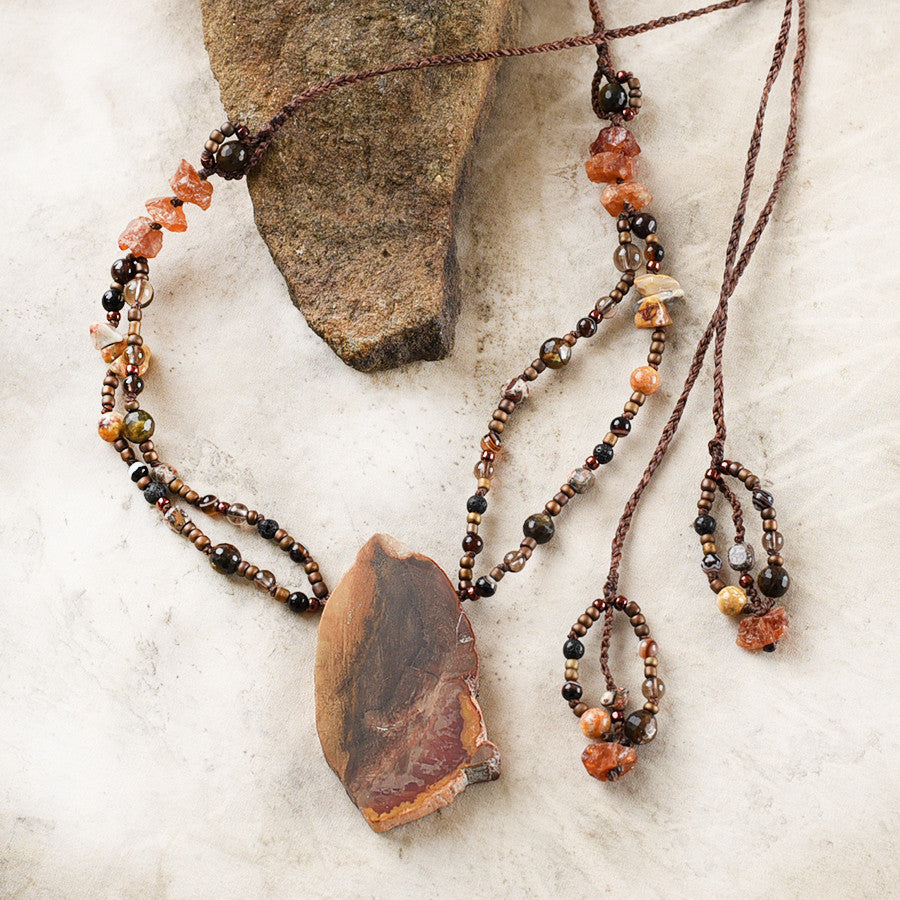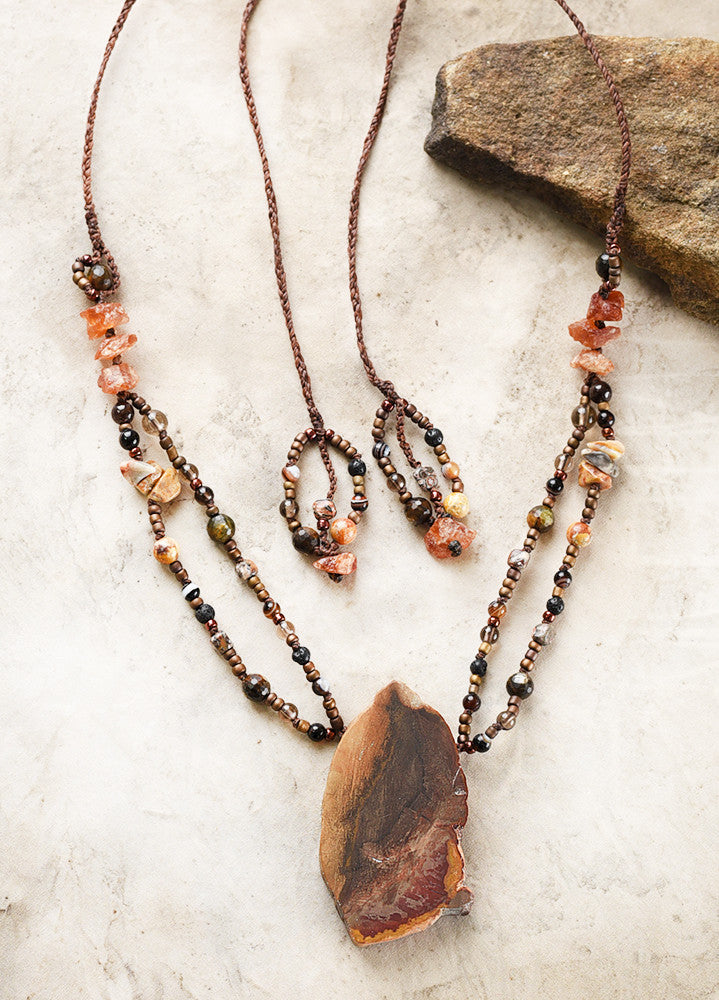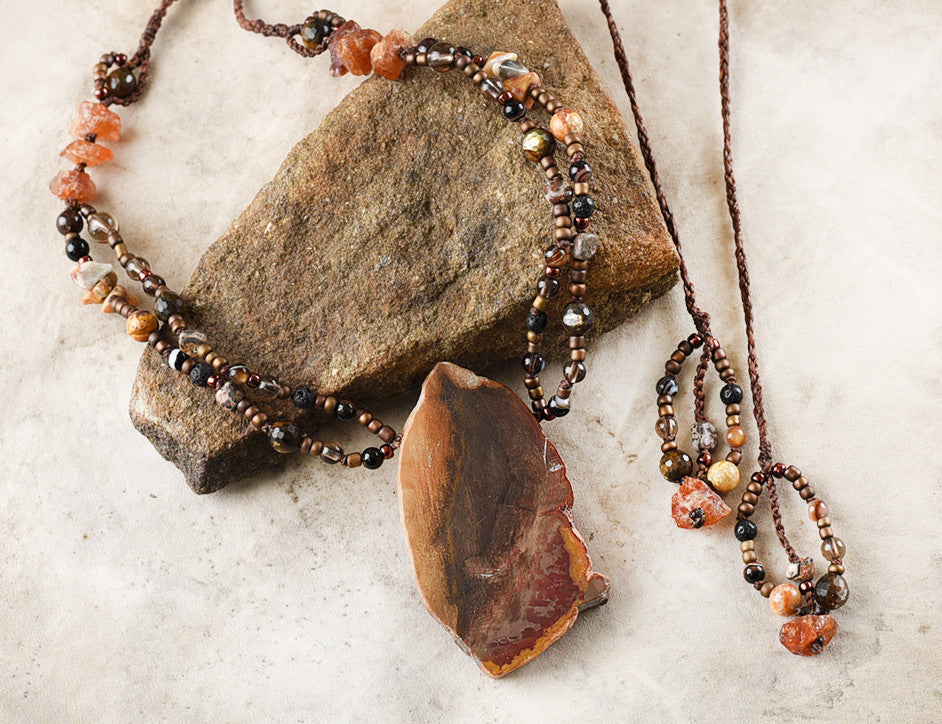 Wood Agate crystal healing talisman
DESCRIPTION
Crystal healing amulet with Wood Agate focal stone, decoratively beaded and accented with  Spessartine Garnet, Crazy Lace Agate and golden Mica bringing their energies into the mix. The beaded part of the necklace also includes small Smokey Quartz and Agate crystals, alternating with matte brown glass seed beads. The necklace is braided with dark brown micro-macrame cord, with distinctively beaded adornments at the ends of the adjustable necklace cords. These would look particularly lovely hanging down the back if worn with an open-back dress for example.
The length of the necklace is adjustable from very short down to solar plexus level. The Wood Agate is just over 5.5 cm (2.2") tall and approx. 3 cm (1.2") wide at its middle.
You'll receive this crystal healing necklace in one of my fabric draw-string pouches, great for the safe-keeping of the necklace. Gift-wrapped at no extra charge.

Read here how to take care of your crystal jewellery.
CRYSTAL PROPERTIES
WOOD AGATE (also called petrified wood & agatized wood)
Stone of transformation, assisting its keeper to advance to their highest chosen soul level. Helps in distinguishing between things that matter and those that don't. Strengthening to one's will power as well as physical stamina. Grounding and protective, calms the nerves and encourages feelings of well-being. A stone of ancient energies that in meditation can reveal wisdom about past lives.
SPESSARTINE GARNET
Elevates mood and allows experiences of 'emotional sunshine' into one's life, thus making life more fulfilling. Helps in overcoming the fear of new experiences, encouraging you to live more spontaneously. Balances and vitalises the sacral chakra, supporting creative pursuits and intuition.
CRAZY LACE AGATE
A stone of laughter and happiness, offering support and encouragement, elevating one's mood and promoting optimism. Uplifting stone that alleviates emotional pain and promotes self-acceptance. Useful for overcoming any kind of trauma, encouraging one to start over. Promotes inner stability.
MICA
Uplifting mineral. Increases compassion towards others. A peace keeper that shields against anger and jealousy. Said to improve stamina and strength. Helps one to see situations for what they are, while staying heart-centred. Releases energetic blocks within the body and aligns chakras. Works in a light and joyous way while helping one to see what needs changing in one's outlook.
Recently Viewed